Meet some of my BOYS

I have been so blessed with such a variety of boys and their incredible Bloodlines!
They are all so regal and dedicated to our family. We hope you enjoy your visit. Thank You.
Again, because of their age, some have not been bred or are Retired!
Sadly some have crossed the Rainbow Bridge.....


Apache-Sweet PANDA German Shepherd....He is super sweet, happy and I am in love :) Has some of my old bloodlines in him as well!
Whiskey-The new kid on the block and we are so happy! He fits right in and lots of updates will follow!!

RETIRED BOYS:

If you have any questions regarding any of the dogs, you are welcome to call or e-mail us and we will gladly answer back as soon as we can.
Thanks again!


Our Retired Boys below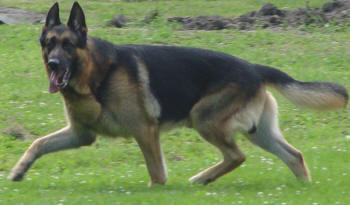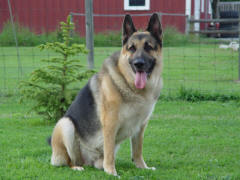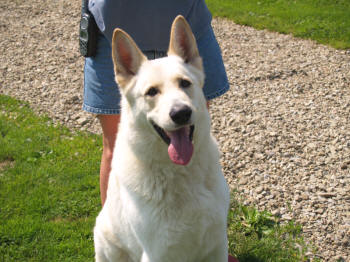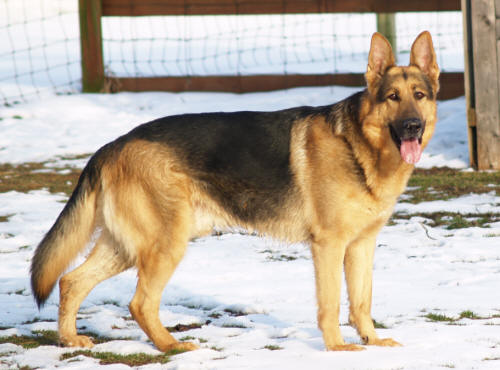 TANK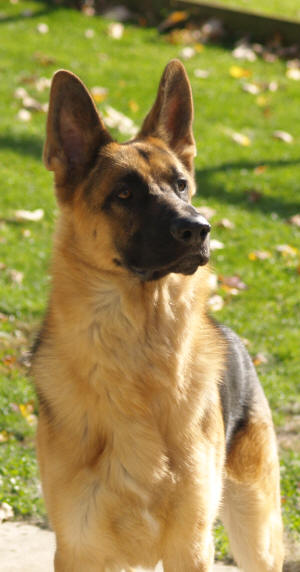 JACK
Blizzard and T-Bone have crossed the Rainbow Bridge.........
Below is a POEM sent by a breeder......she write poems as well as breeds German Shepherd Dogs!
Thanks Helene for sharing......

HE WAS JUST MY DOG
He was my other eyes that see above the clouds
My ears that hear above the winds.
He was part of me that can reach out into the seas.
He has told me that I am his reason for being,
He loved to sit with me along the lake resting his head on mine.
He thumps his tail at my smallest smile, and shows his hurt
when I leave without taking him.
When I am angry, he clowns to make me smile.
When I am happy, he is joy unbounded.
When I am a fool, he ignores it.
When I succeed, he even brags.
Without him, I am just another woman,
With him, I was all powerful.
He has taught me the meaning of devotion.
He was loyalty itself.
With him, I knew a secret comfort and peace.
He has promised to wait for me, whenever, where ever,
I will always need him as much as he needed me.
"He was just my dog" (I miss him so much)
He was my special Duke from: Lenga's German Shepherds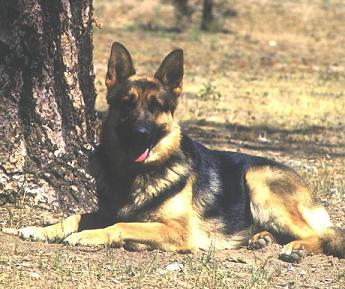 This poem was sent to my by Helene at Lenga's German Shepherd