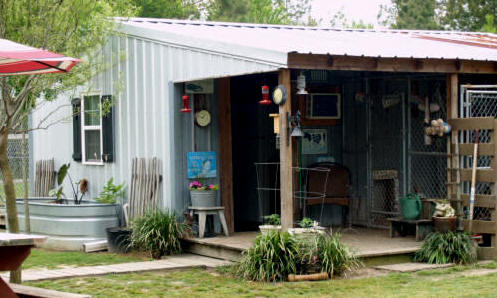 First, let us say THANK YOU for your INTEREST in our kennel and dogs and also for viewing the most important area of this website!!
We try very hard each and everyday to update our website so that you can follow our progress with our shepherds! We enjoy sharing this information, because we feel that it helps you better understand US and our DOGS!! They are not just dogs, they are FAMILY MEMBERS and each and everyone of them has a unique personality and things that we love to share, they ARE OUR PRIDE & JOY..................
I receive emails that ask about pricing and selection of puppies, about our boys, girls and things that we are known for......... This section of the website should explain most of those things and if it doesn't, PLEASE do not hesitate to email us with any concerns or questions!! misheps1@gmail.com
Puppies are whelped both in our home and outside in our kennel. We actually will have more space and it's easier in our new location and the pups will have more time to play outside. :)
THE BEGINNING
Puppies start their new life with an abundant amount of love and affection from US and from the parents of the litter. It's very important to us to know that not only do the mothers have constant contact with their puppies, but the fathers do as well.......... they have a lot of things to adjust to including noises that we create and noises of the other dogs in the kennel. We have a radio going all the time for background noise, we work with our ATV's and there is an occasional tractor working around and all this is done near the puppies so they do hear many noises before leaving here for their new home. Along with interacting with their Parents, the puppies will get to play with other adults in the kennel. We feel this is good for the puppies and our adults. Interacting gives them both good opportunities to enjoy THEIR PACK in which they live.
Once the puppies start to move around and start investigating their new surroundings, we start feeding them a puppy mush along with Mommy's milk and soon they prefer the food to Mom! They have access to a covered deck, play area and can go from inside to outside with ease. This helps with the Potty Training. They learn to potty outside and sleep, eat and play on the inside. We also watch the Mom very closely and will pull her away from the pups when she is ready. Pups have sharp teeth and can harm her eventually if not watched over. Most Moms discipline the pups and when this starts we know it's time to give Mom some space :)
All our puppies who are leaving, have their nails trimmed when needed and all required shots given at the appropriate ages. Puppies are de-wormed at 2, 4 & 6 weeks of age. We are also handling the puppies a lot during their first couple of weeks to ensure they will like the touching and caring that will be needed as they grow. Handling continues as they mature.
RESERVATIONS ON UPCOMING LITTERS

Many folks contact me and ask how to "RESERVE" a puppy from a specific Upcoming Litter. Everyone is handled on a First Come, First Served Basis....and Deposits are accepted to insure this. We have found this to be the most fair way. You then will be added to the LITTER after we receive your Deposit. Deposits are non-refundable but can be transferred if need be....On occasion we may have a litter born that does not have the "correct" number of males and females for the "reserved".......we then will go through the list and see who is willing to wait on another litter or I can offer another puppy, be it male or female in place of yours....meaning if you "reserved" a MALE and we only had FEMALES, then we would offer you a female.....and vice versa.....I do have several deposits most of the time, so if you are certain about a specific litter, please contact me as soon as possible and I shall let you know how many are on the list ahead of you. Please be sure to read the updated policy on keeping a deposit. It is no longer held indefinitely.

Color of puppy will be on my radar for you as well. Upon placing a deposit, I will ask for the gender, color and personality traits that you want in a new puppy. We strive to make this all happen for you but on occasion I do not have the correct amount of females and males plus color....so I do go down the deposit list and ask if you are interested.....
DEPOSIT INFORMATION
If I have more then one litter, you are welcome to let me know which litter you want to leave a deposit on and at some point, if you change your mind to another litter, you will need to notify me as soon as possible. A $200 deposit is required to be placed on the waiting list. Please understand that EMAIL is a wonderful asset to all of our lives, but they are also lost, or sent to incorrect addresses and also not sent at all sometimes because of errors, so PLEASE do not rely only on only emails that we will send back and forth. I cannot guarantee a particular puppy to you without a deposit. Because I spend quite a bit of time writing back and forth to folks before and after the deposits have arrived, sharing with you as to what we have or will, information about the dogs and products we use...I do not refund your deposit, if you decide not to purchase a puppy from us. I feel my time is well worth the deposit and if you choose to look elsewhere and purchase a puppy, I completely understand, but know that your deposit is forfeited. Thank you.

NEW FOR the year 2021- Please know that we value YOU and your family and thank you for TRUSTING us with your selection of a puppy. One thing that has changed for 2021 is that if you place a deposit down with us, that deposit will be good for 2 years.....We used to hold deposits INDEFINITELY but can no longer do that.....as we are a small hobby kennel now and I need to prepare for each litter ahead of time....and I will NOT produce puppies just to produce them.....I like to know who is on the waiting list each year. IF, you have already placed a deposit down with us and it's been years since doing so, please CONTACT ME ASAP.....as mentioned above, I will not refund deposits, but they can be moved from one particular litter to another.....and those who have been waiting, I suggest that you contact me soon...
330-442-7288 and texting is fine.....
THANK YOU for understanding my change in policy on this matter.

If we make arrangements for you to visit the kennel, we do please ask that you are diligent in the following:
We usually ask that when you know you are coming to our kennel to visit, that you DO NOT VISIT any other kennels, vet offices, doggy parks or pet stores!!!!! This will insure NO disease will be brought into our kennel harming either the young puppies or other dogs. We have limited visits when I have a Mom who is pregnant or if I have a litter of puppies. This is because disease can be brought in and it could affect the entire litter, kennel or both....We thank you for understanding that visits are now limited.
PUPPY PACK
I send home a Puppy Pack with each puppy that includes information about them, their parents, necessities to start out and a lot more..........
Please read about what is in the Puppy Pack here
Probably the most important part of what we do is how and what we feed our Moms, Dads and youngsters! It's so important that I try to have all the information available to you before taking the puppy home, so that you have time to prepare! I believe in an ALL NATURAL Diet. It's easy to feed and in most cases, easy to find in your area. The other FACTOR in providing our puppies, parents and retired dogs a good nutritional foundation is by feeding the best vitamin on the market and that is NuVet. It too is explained and gone over in your Welcome Email and Puppy Pack and if you ever have any questions regarding NuVet, please let me know.

VOLHARD PUPPY APTITUDE TEST
This is the Puppy Temperament Test that we perform and give you the original test sheet. We keep a copy here on each puppy. This test really helps us in placing the RIGHT PUPPY with the RIGHT FAMILY. There are different reasons for folks wanting a puppy and what they are looking for in adulthood of the dog, so we really like to test each puppy and hopefully match the puppy of your choice with YOU and YOUR family!! It truly helps me in selecting the RIGHT puppy for you.
MATCHING UP THE RIGHT PUPPY
This has been a wonderful task for us. We use the Puppy Test above to help us and also we ask that you be honest with us is telling us what you are looking for. We will help you all we can once the time comes to choose a puppy. We keep the website and litter page updated the best we can and from this, you may have already choose a puppy from it's "look" or "color" but we still try to match personality as well : ) During the "choosing" process we are in contact with you all the time through email. If you come out to meet the babies and they are young, we explain to you about colors and sizes and anything else that is concerning......but we cannot PICK a puppy for you on that particular day if they are too young. We do spend alot of time with them and we try to pick the best personality for your family! I know it can be hard 'waiting' to know which puppy is yours, but I do take this seriously so my time is usually limited during the last few weeks of their life here, before leaving on their BIG adventure.....Email is usually best during this time..... thank you for understanding!
PRICES OF PUPPIES
Please email or call for current pricing. In most cases the price of puppies is between $2000 and $2200. There will be increases along the way and that is just because the economy is so unstable we cannot predict prices for food, shots, etc. The prices of my puppies depends on the Parents who are bred. Over the last few years I have tried hard to keep our prices the same or as reasonable as we can. As we all know there has been INCREASES in EVERYTHING this past year of 2021. We are trying very hard to keep our prices affordable. We feel we are very fair with our prices. With that you will receive our FULL HEALTH GUARANTEE and also lots of LIFETIME HELP and SHARING. We also help with training...you just bring the pup back anytime and we will help you with any issues you may have. : )

Our puppies are sold with AKC Limited Registration papers............ All contracts for pet/companion pups fully state that they are sold with NO breeding rights and spay/neuter is suggested.
We occasionally have puppies that will be more or less in price............You can read about Limited Registration below
http://www.akc.org/reg/limitedreg.cfm

We also provide AKC Full Registration papers which are only given under the correct circumstances, with a Breeding Contract.

SNOWCLOUD KENNEL-WHITE GERMAN SHEPHERDS
We have acquired the last few and remaining SNOWCLOUD SHEPHERDS from Snowcloud Kennel in Illinois. This took place in August, 2009 with much help from Richard Horton, Alice Horton's Son. We will have updates and pictures as time allows and will make every effort to answer any of your questions or concerns....if you have one of the Snowcloud Shepherds, you understand how special they are.....please contact me if you would like to share your stories.....if you are thinking about a white shepherd, you can not go wrong with a puppy from these bloodlines! Please let us know how we can help you, if you have any questions or concerns, or if you just want to share your puppy photos and stories with us.....
If we do not have Snowcloud Puppies available when you are looking, we can recommend a White German Shepherd Breeder to you. Please email me for more information.misheps1@gmail.com
Thank you...
SHIPPING
We now offer shipping for your puppy. Flight information changes all the time so we do not have exact information until we are ready to send your puppy. This was something we had to start just this past summer to accommodate requests for the SNOWCLOUD SHEPHERDS. I truly think being a little old-fashioned and asking that you come to the kennel and meet us and shake our hand is STILL very important, but because that is not easily done for folks across the country, we will offer shipping. Please let me know if you have any special requests as well. We have also been able to provide ground shipping :) This is something that we will do. We have met several customers part way. and this has worked out great. This gives us a chance to meet you and you meet us, as well as get your puppy to you safely without flying him or her.
PAYMENT

We require that your puppy be paid for in full before taking him or her home. Forms of payment can be Personal checks, Money orders and Certified Bank checks. We can occasionally take Venmo or Paypal but there are alot of extra fees involved now.
Please note if paying with CHECK, payment in full must be made 2 weeks prior to receiving the puppy, otherwise you will need to bring CASH.
I will except PAYPAL, but if you are paying with Paypal, Please add 4% to the price, but this is only if you cannot pay any other way.

PICKING UP YOUR PUPPY

Puppies can leave for your home at 8 weeks and will have everything they need as far as vaccinations, dewormings and a bath before leaving. They also leave with a Puppy Pack that you will be aware of. I like to send the pups home at 8 to 9 weeks as later creates some bonding issues and I love that my pups love to bond and from years of experience getting them home before 9 weeks is key....9 weeks is also the scare period for alot of puppies and we feel that they need to be with who they trust at that time.
If puppies have to be left with us past 9-10 weeks there will be an extra charge for care, food, training etc. I understand that emergencies happen and will take that into account. I just physically have to limit what I can do now that I am getting older......thank you for understanding!

REFERENCES
References, including my veterinarian can be given upon request. I used to have a Guestbook and really enjoyed all the comments until I was getting unjustified comments and cruel remarks, along with SPAM that did not pertain to our kennel nor dogs. Lots of Spam!! So I decided that I would not have the Guestbook. I do love the emails and updates though and really look forward to hearing from everyone whether you decided on one of our puppies or not. I really like to know how we are doing and ask for your help in providing the best services that we can!! We have since removing the Guestbook decided on a Testimonial Page for folks to write in! You can view our Reference Page Here......We may even ASK YOU for references from time to time such as your current veterinarian....
OUR LOCATION

We are now located in Burgaw, NC. We have made our final move to North Carolina and the dogs are all settled in :) We are excited and sad at the same time as this is all new to us and the dogs... Please feel free to contact me at any time, misheps1@gmail.com or 330-442-7288......email is always faster :) But if you leave a message I shall try to get back to you within 24 hours!
It will be easy to have your puppy shipped as we are close to the Wilmington Airport and we will also be able to help in delivering your puppy to you.
GUARANTEE

We DO offer a Guarantee on all our puppies! We will explain what we DO for you and also what we EXPECT you to do for your new puppy. This will be a written guarantee too.
OUR PLEDGE TO YOU
Our pledge to you is to provide you and your family with a healthy and happy puppy. We try very hard to make sure that you are happy with the puppy choice and also that you and your family are ready for a puppy! We provide LIFETIME support and ask for your emails and comments on how things are going. We also know that having a new puppy can be interesting and sometimes even scary and frustrating but we truly want to help if we can. They are born here and are our KIDS first so we feel honored when you write us or call and tell us of your puppy's accomplishments!! It is truly an honor to be in this position and we take this opportunity to tell you that it's a wonderful gift that we have been given and want to share it with you. We do ask that you send pictures from time to time and we love watching the development of your puppy! The SHARING is the best part of it all!!!!
THANK YOU and GOD BLESS!
Kellie & Paren Mintern and all the dogs!!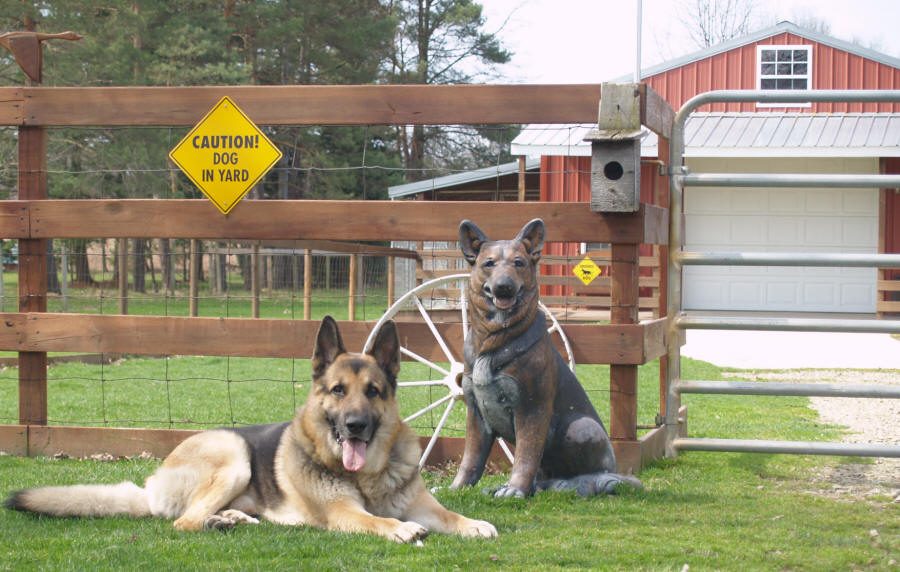 Bubba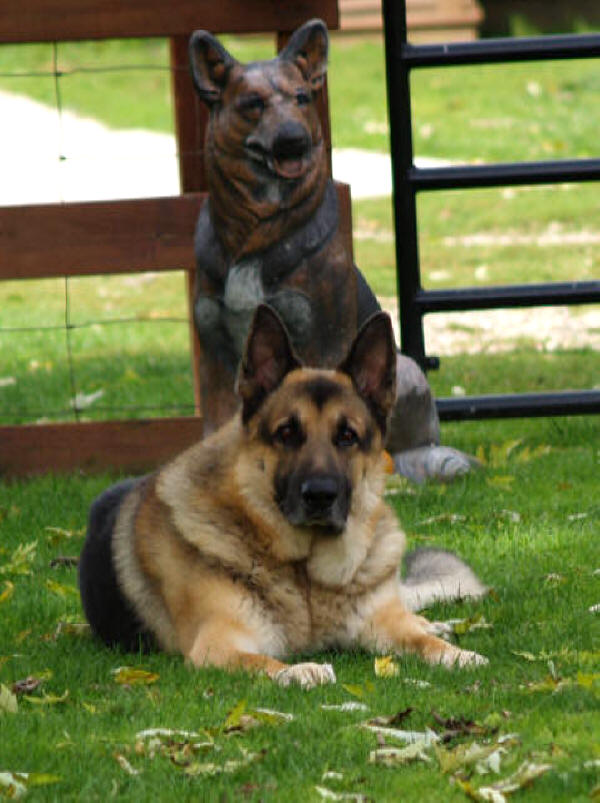 Bubba : ) again.....