Panda German Shepherds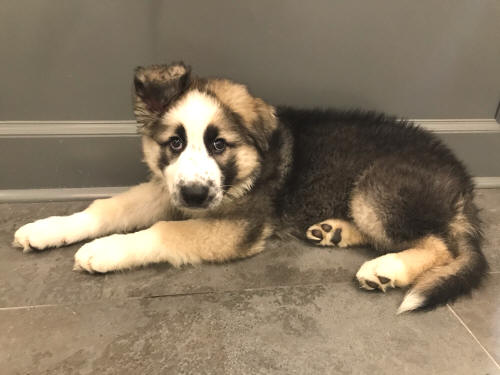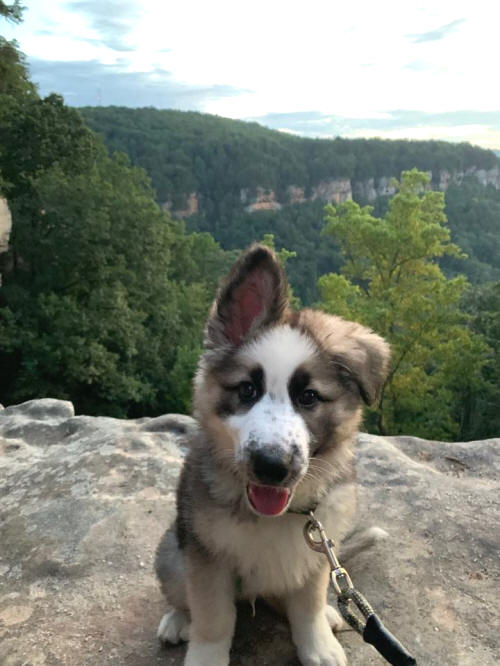 7 weeks 9 weeks
Freedom is a son of Camo & Apache 5-16-2020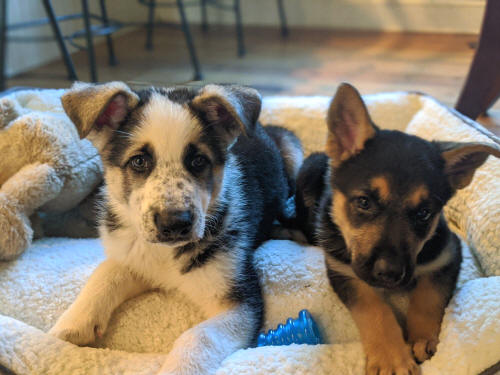 Henry (Panda) on the left is a son of Camo & Apache 5-16-2020
Momo (Traditional) on the right is a son of Nikkie & Brutus 5-19-2020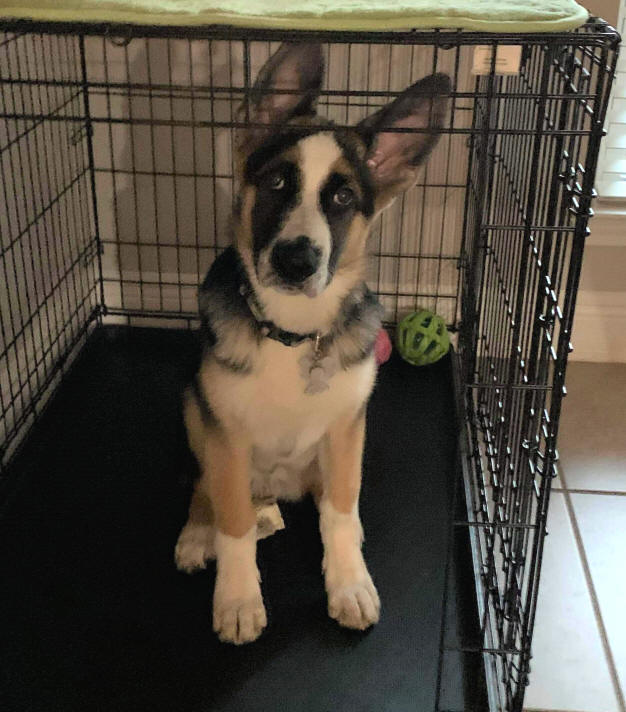 Rogue is a son of Nikkie & Apache 11-19-2019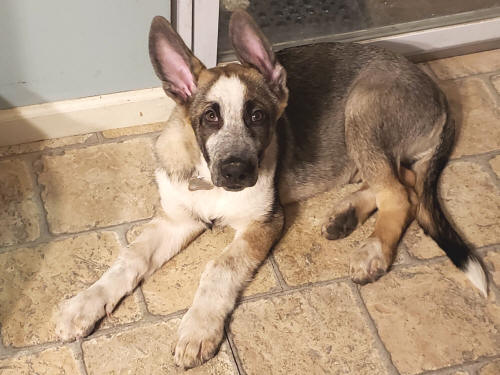 Gizmo is a son of Kree & Apache 10-05-2019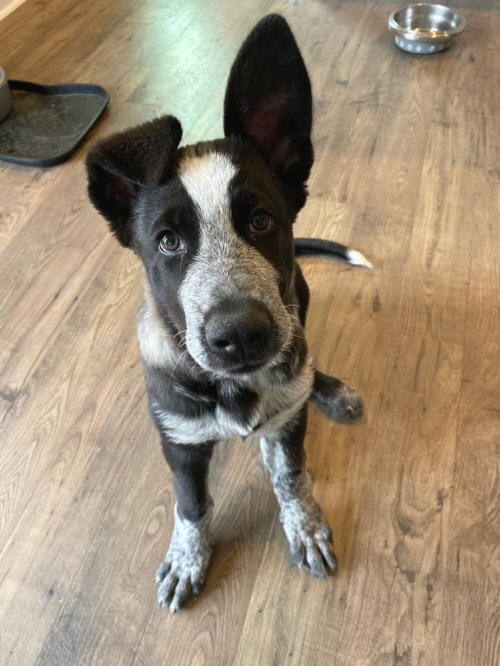 Jasper is a son of Kree & Apache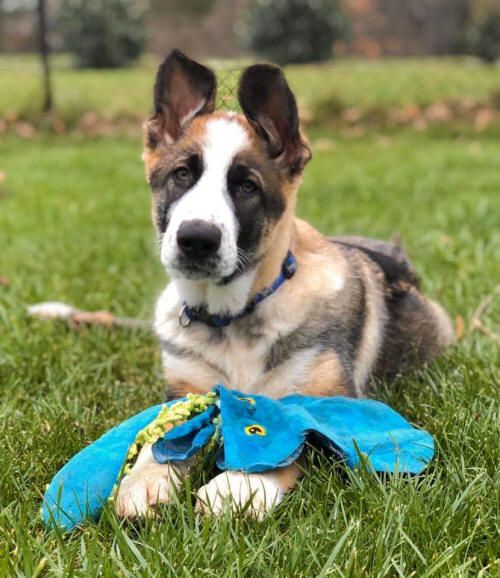 Captain is a son of Nikkie & Apache 11-19-2019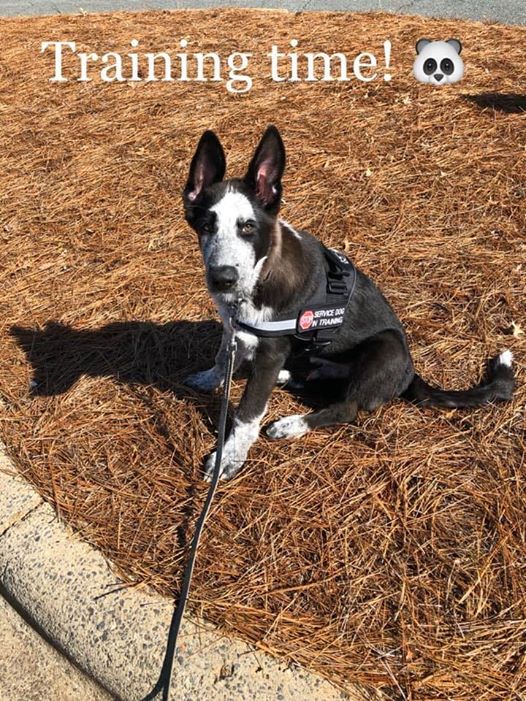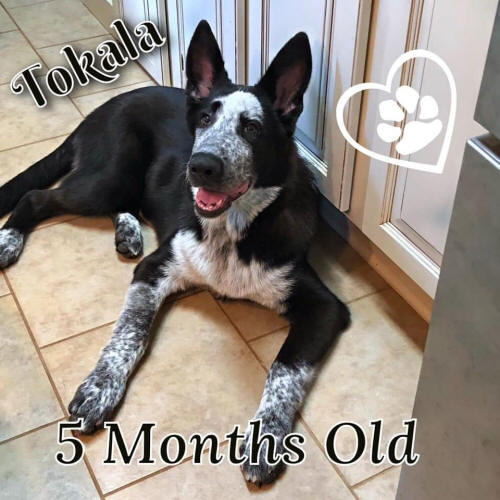 Tokala is a Service Dog In Training. Tokala is a son of Kree & Apache
10-05-2019
Debbie has Nashoba from us as well who is her Service Dog and
Nashoba is from Gypsie & Bugs!


Although the puppies below are NOT Panda's-They are Black Sable and fairly rare as well.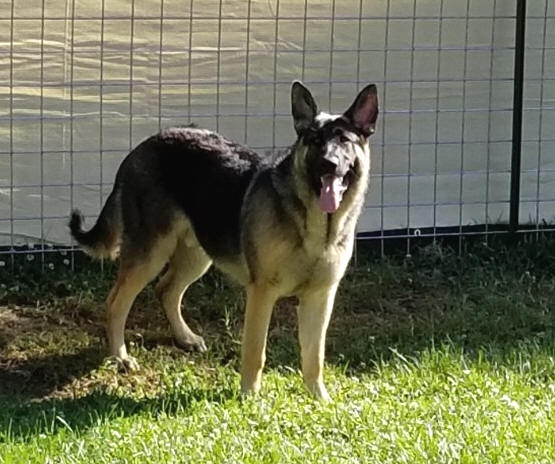 Takoda is a son of Kree & Apache 10-5-2019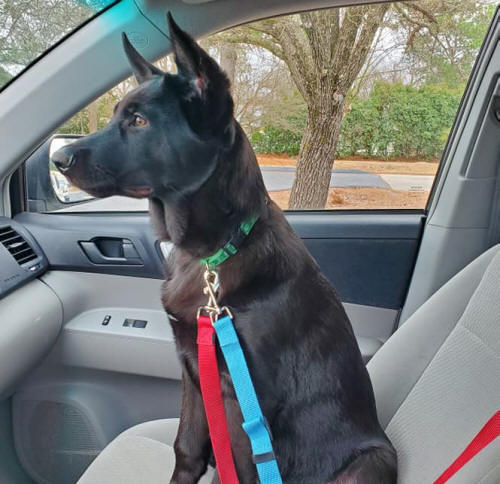 Duke is a son of Kree & Apache 10-05-2019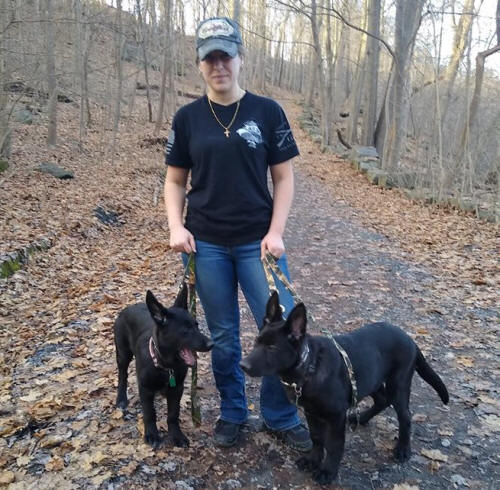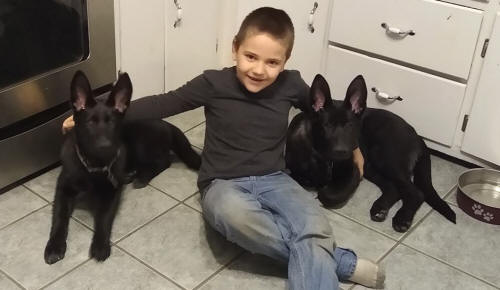 Roxy and Rambo
Siblings being raised together!
Kree & Apache 10-05-2019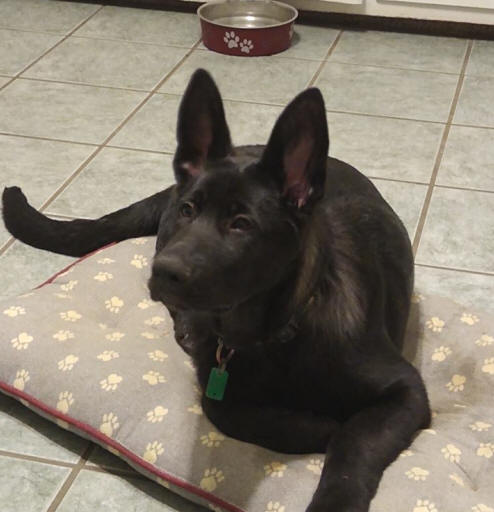 Rambo