The VERY BEST WAY TO REACH ME is through EMAIL!!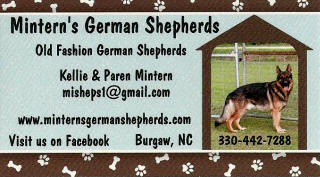 misheps1@gmail.com

I can be reached at 330-442-7288 and PLEASE leave a message as I am NOT able to answer the phone all the time.
Emailing me is the fastest and easiest way for me and for you. misheps1@gmail.com
If you have questions for me, please send them through email. I will more then likely answer them ASAP.....Phone calls are wonderful but again, it's impossible for me to work with the dogs and pups and also be on the phone.....and yep, there are CHORES always to be done....so I really do appreciate the emails!! THANK YOU KINDLY!
And for those of you who have one of our puppies, I have given you my cell phone number.......so please use that if you feel you have an emergency and need to leave a message at my home number and my cell number....I will be close to one or the other at some point! You are welcome to TEXT me as well, just please let me know who you are :) lol
THANK YOU ALL and please let me know if you have any questions or concerns, need information regarding any of my dogs, PAST or PRESENT and also information about any UPCOMING LITTERS. I do post alot of information throughout the website but if you cannot find what you are looking for, please let me know.....

THANK YOU :)
To him who is able to do immeasurably more than all we ask or imagine, according to his power that is at work within us. —Ephesians 3:20