THANK YOU for your interest in NuVet Plus and NuJoint Plus





This product is All Natural and is made with Human Grade Ingredients!


There are no Fillers or Binding agents used in this product!!
HEALS & PROTECTS
Click Here To Order

http://www.nuvet.com/43535
1-800-474-7044
For your NEW PUPPY!

NuVet Plus & NuJoint Plus are two supplements that can help with alot of things.
I have used and still use both products. I have seen how it works on puppies, adults and the elderly.
I highly recommend NuVet and NuJoint to our customers who have our Large Boned Shepherds....
It's a great product!!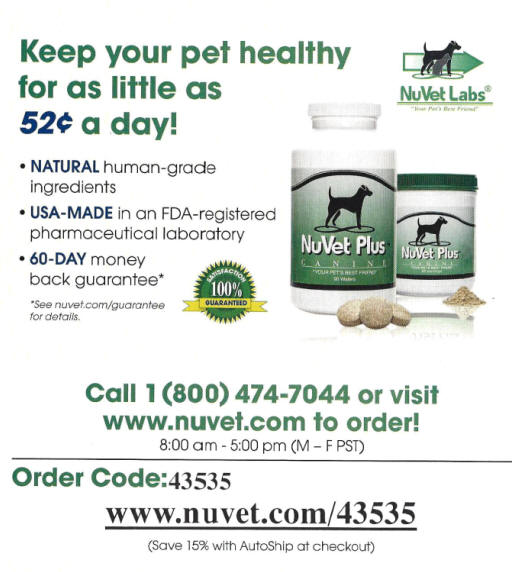 I BELIEVE IN NUVET PLUS!
Please read below for savings!




**USE ORDER CODE 43535**

NuVet Labs has been helping pets thrive since 1997 by manufacturing the highest quality pet supplements available.

Every puppy is born with an immature immune system that is constantly challenged by the stress of a new home,
separation from their mother, and exposure to bacteria in an unfamiliar environment.
NuVet Plus is a superior immune system support supplement that provides everything your new puppy needs to grow into a healthy adult!

· Strengthens the immune system
· You can use NuVet Plus wafers as a treat replacement!
· Supports internal systems (Cardiovascular, Digestive, and more)

Help keep your new family member healthy for only .52 cents a day!

NuVet Labs Auto ship Program*
1. Receive a 15% discount off every order of NuVet Plus
2. You choose how often you want to receive
3. Make changes or cancel at anytime, for any reason with no fees

NuVet Plus Dog Wafers:
3 Month Supply – (90ct serving of NuVet Plus wafers = $47.15 ($8.35 savings)
*That's only .52 cents per day

NuVet Plus Dog Powder:
3 Month Supply – (90ct serving of NuVet Plus powder = $49.65 ($10.85 savings)
*That's only .55 cents per day

**USE ORDER CODE 43535**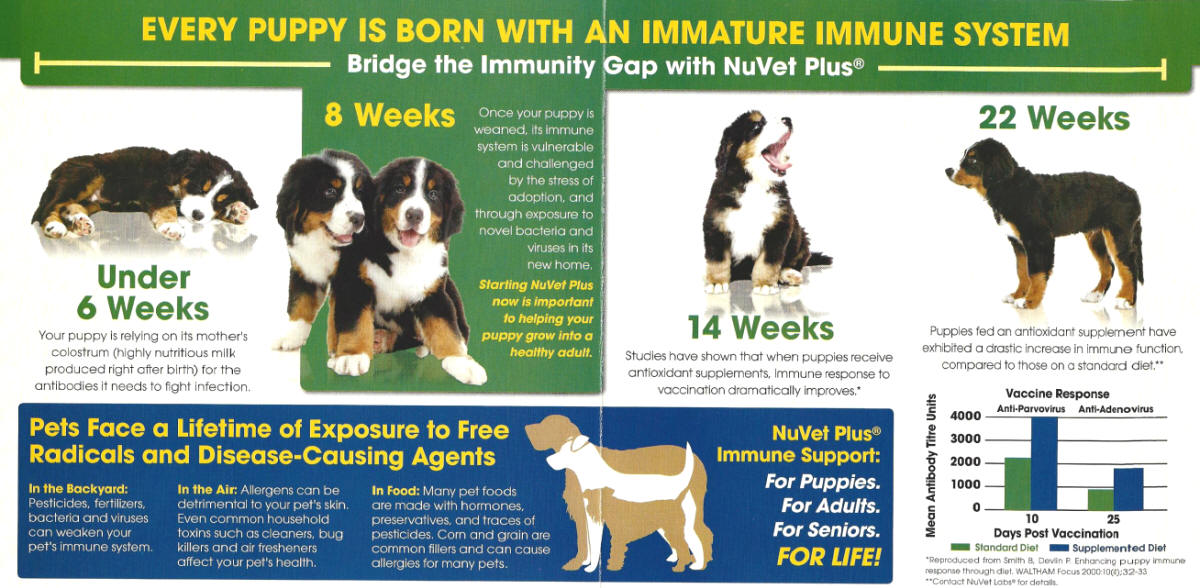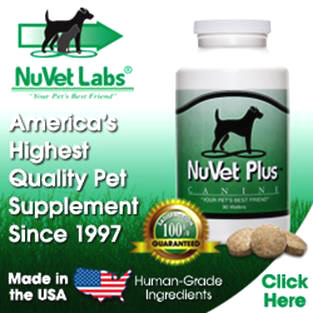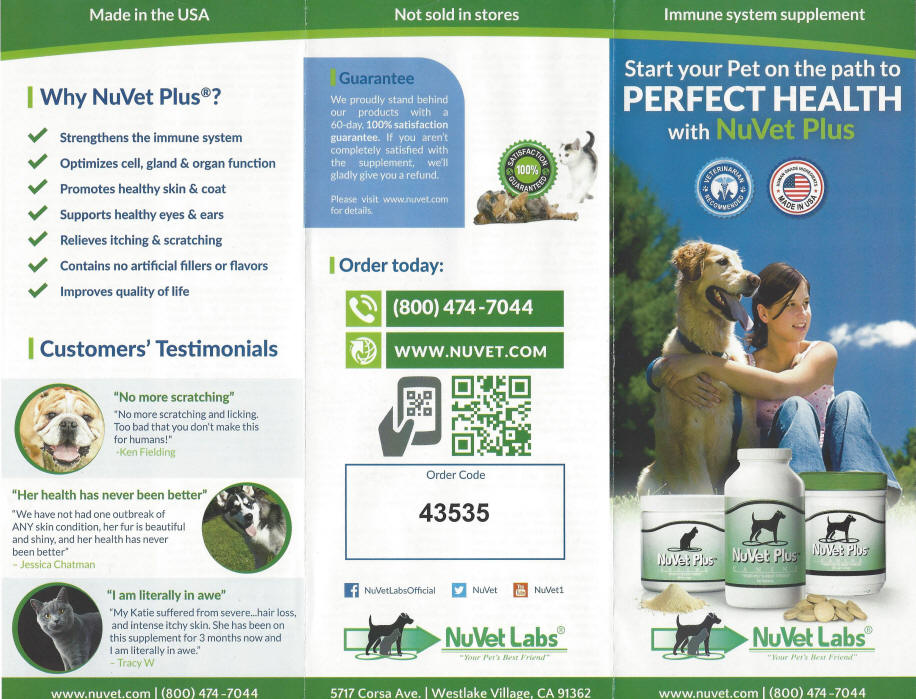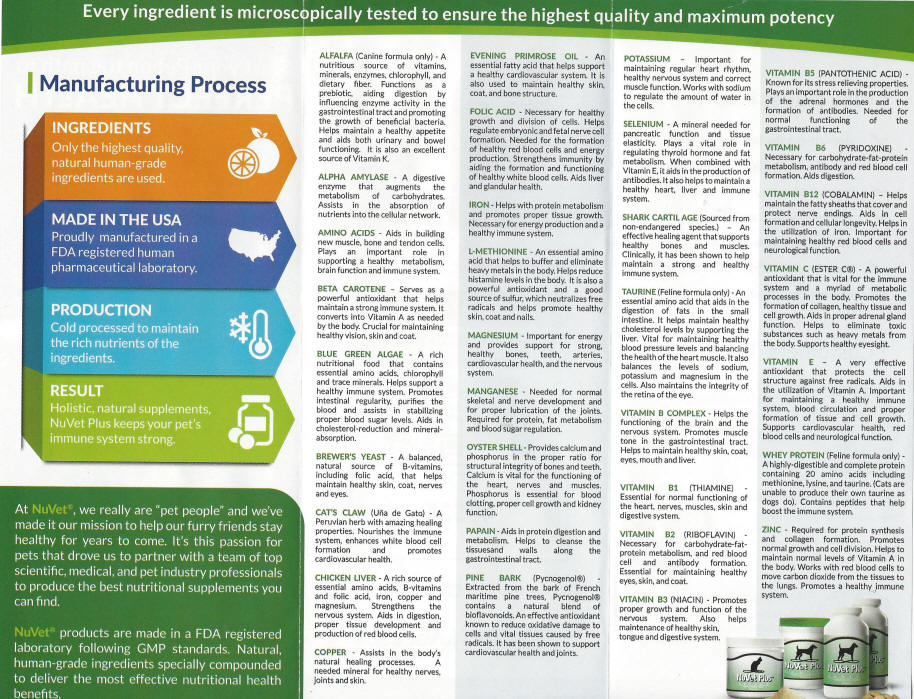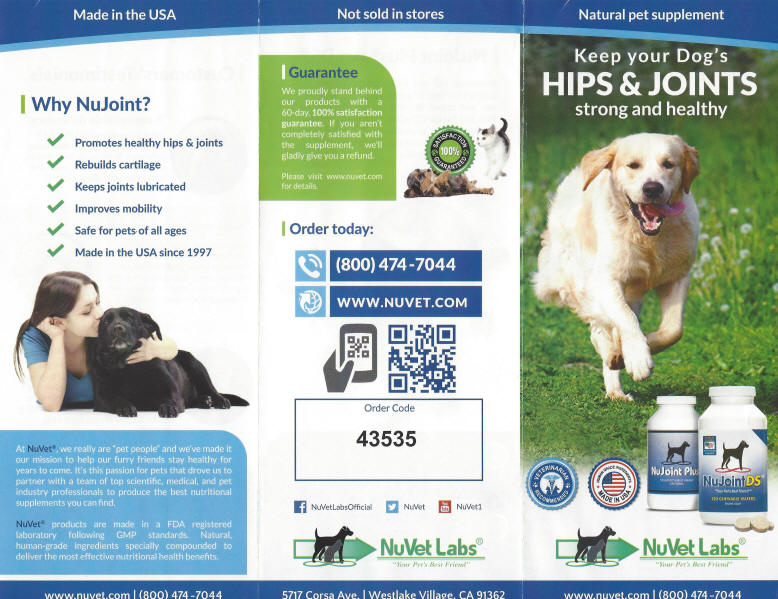 Order your NuVet today for your new puppy or adult dog!

ORDER TOLL-FREE: 1-800-474-7044
Use Order Code: 43535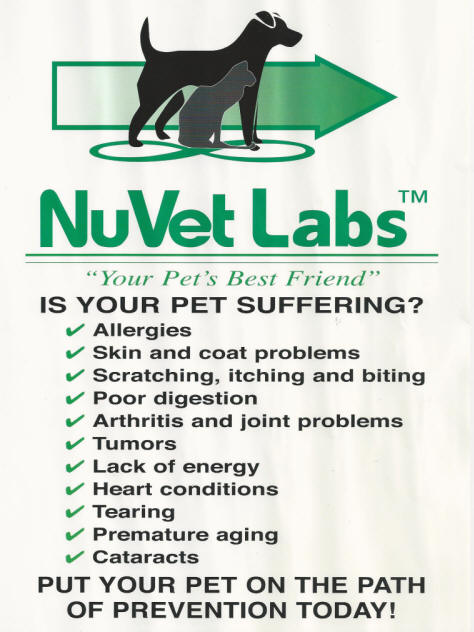 Click Here To Order

We feel this product adds to what your Puppy and Dog will need for a Healthy Future!
You cannot purchase this product at a Local Pet Supply Store....It's sold through your veterinarian or your Breeder. If you purchase NuVet Products and mention your Breeder's CODE, ours being 43535......you can order up to 45% less then what vets charge. Also, if you go on the Auto Ship Program, you can save an additional 15%. That is a huge savings over a year's time!
Information below for your convenience.
You can also visit their website at http://www.nuvet.com/43535
My older dogs are on the NuJoint Plus below. It's amazing!
NUJOINT PLUS BELOW
This is NuJoint DOUBLE STRENGTH!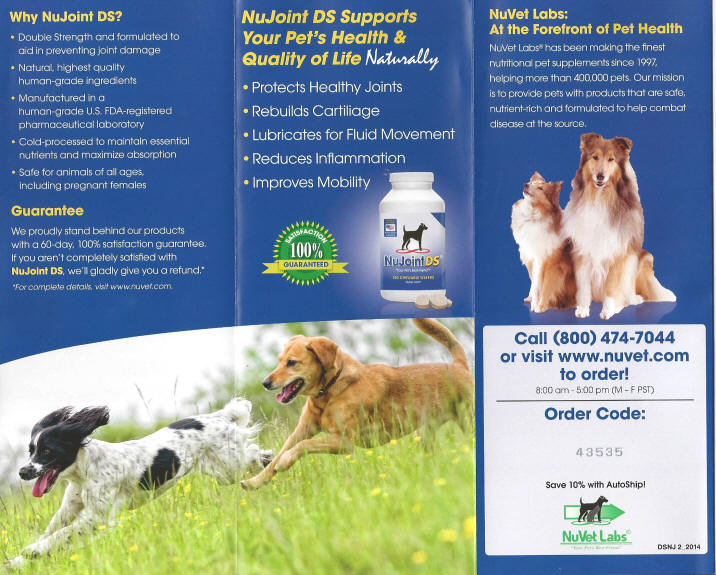 We strongly recommend all the NuVet and NuJoint products!!
This is wonderful for growing puppies, older dogs with arthritis, joint or hip problems......
The information above is taken directly from the NuVet handouts that I will provide for you in your Puppy Pack.
Again, you can visit NuVet at their website

Click Here To Order