Dedication to Alice Horton Of Snowcloud Kennels
White German Shepherds and Colored German Shepherds!
Currently........

I just wanted to THANK EVERYONE who has ever stopped by my website to read about The SNOWCLOUD Shepherds......I continue to be in love and always will be with my Snowcloud Shepherds...Mostly because Alice was like a Mom to me and I still miss her everyday! When I have a hard day, I just wish I could just call her like I used to....see what she thinks or what her thoughts are on a subject....Most times our conversations were about Me and Her, Life and normal things :) NOT the dogs....LOL AND truth be told, she truly was a wealth of information
AND everything she ever said to me whether it be to teach me or to let me learn.....has been appreciated.

Alice has been gone for 6 years now and I love and appreciate her more and more :) I also find that it's been harder and harder to let folks know about the Snowcloud Shepherds. They are actually very few and far between now and very hard to find. During the last 10 years of Alice's breeding, she bred several of our dog's into her bloodline...Yep, you read that right...our dogs....from MINTERN'S GERMAN SHEPHERDS :) That could not make me any more proud... but I did not boost about it then & will not boost about it now.......I was honored and couldn't wait to hear more about what she bred and to whom :) It was so exciting to me and made me so happy that she trusted my love and dedication to actually ADD IT TO HER OWN BLOODLINES that she had worked on for years! With that said, I am still working on The Snowcloud Bloodlines, ALONG WITH MY OWN LINES and probably always will be :) They will never be perfect and have never have been perfect. There is no such thing :) BUT.....as I find it harder and harder to keep the integrity of the Snowcloud Shepherds alive, I find that I am still so deeply intertwined with them, that I can't stop breeding that wonderful bloodline :) Since Alice's passing, I have released some breeding rights to some other breeders, because I felt that keeping the Snowcloud Line all to myself, would harm the bloodline more than to help it grow and flourish. I was the only person given exclusive Snowcloud rights.... I am hoping that with the new additions to the bloodline and also with the keeping of Alice's bloodlines, that we can all find a wonderful part of the Snowcloud Line that we love and cherish. I am certain that Alice did not want to keep the lines all her to herself or I and many others would not have some of the dogs that we have now. I am hoping that we can continue to work together and keep this wonderful line alive.

As I talk just about the Snowcloud shepherds, I find that almost all of mine here at home are related to them. I think of all the shepherds that we are breeding now, only ONE is not related to the Snowcloud Line. I am here 21 years after my first litter of puppies NOT BECAUSE of Alice, but because of my LOVE and DEDICATION to what I feel is important. Alice only made me think differently about them :) and she was always there to help me figure this or that out. She shared in that love along with me... She didn't GIVE me all the answers nor did she say it would EVER BE EASY, but what she did do was help make me think for myself and make me work for what I thought was right....and I AM SO HAPPY that she did that!! I love my dogs MORE today than ever!!
There is NO ONE out there....in the country who is breeding strictly the Snowcloud Bloodline. No one... The breeders who are advertising SNOWCLOUD, are not 100 percent Snowcloud...they are only trying to add to the bloodlines!!! Just like myself, they are working towards what they feel is important to them. We are all lucky who have sought out and been able to find a Snowcloud Shepherd to add to our lines...Let's hope that we ALL continue to work together....adding and subtracting lines that work or don't work.....that is what it's all about....even after 40+ years of breeding, Alice still felt there was more to find and add and she sought it out :) we would laugh about it and say....."I wonder where we will find it next?"
I AM HONORED and always will be....to have had, have and continue to have her bloodlines running through the blood of my Shepherds. I will NEVER give up my wonderful memories of what we shared. I stayed with Alice many times, our whole family would travel there over a weekend, just to share.....something about the DOGS, exchange pups or sometimes exchange adults :) We became friends over time but she was and still is more to me to this day. She mentored me and for that, I will be eternally grateful!! I will never let go of that love and I will always try to uphold her integrity......she was a breeder just like alot of us....a normal person, with life and family....kids and grandkids....and yet she was so devoted to her dogs! I do hope that those of us breeding the Snowcloud shepherds, find it in our hearts to tell folks that Snowcloud is more than just a NAME or Prestige, pedigree or picture...it's about lots of little lives who meant something to Alice....and lots of hard work and dedication!! And I think if we are all honest with each other, that is what it's about for us as well...

I also thank those of you who have some of our lines plus the Snowcloud lines mixed....It's important to me to know that we are working together to provide better shepherds for folks!! We have all mixed and intertwined our lines together to hopefully keep that love alive!!

ENJOY YOUR GERMAN SHEPHERD....regardless if he or she is a descendent of the Snowcloud lines....They are all important and they are all amazing :)
THANK YOU ALL for taking the time to read about Alice and the Snowcloud lines...

I felt I needed to add this after the years of Alice's passing....breeding shepherds is NOT JUST ABOUT A NAME...it's about love, dedication, hard work and enjoying what you do..... :) Lots of things have changed in our lives since losing Alice- some good, some not so good, but it's all about how you receive the changes and make due. We are moving forward with love and hope in our hearts....God as our Light that we follow....We hope that by sharing things about us, our shepherds and about Snowcloud that you will enjoy Your Shepherd more everyday :)

THANKS again :)


Alice started with and LOVED her WHITE SHEPHERDS,
but to those who do not know.....many of her dogs were of OTHER colors!!
I have many to prove it :) Please read on to learn more about an incredible lady
and I will say I AM HONORED beyond words to have been a part of her life......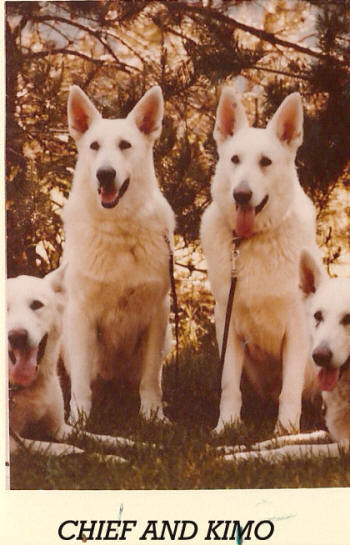 About Our White German Shepherds from Snowcloud Kennel
History in the Making.....
The story of The Snowcloud Kennel is like any other story in life...You dream about something, decide it's worth going after, making the choices you hope will be good for everyone involved and then actually following through with your dream! Alice and her family did just that...I do not know all the details as I am not part of Alice's immediate family. I do not know of all the sacrifices that were made on everyone's part and I do not know all the EXACTS that happened to make this dream of Alice's come true.....What I do know is that in the short 15 years that I have known Alice, I have learnt what an incredible lady she was and her stability in which she lived her life...I placed honor on her and her dogs long before now and those of you who have been with me all these years, know what Alice has always meant to me.
I now have been handed a mighty task of caring for, loving and continued breeding of some of the last few
and remaining White German Shepherds from Alice Horton.
As you read below, please keep in mind that some of the wording I have used from Alice's last website. This is not to infringe on her rights, only to share with you what she has shared for over 40 years with others. Alice was very proud of her family, her shepherds and her accomplishments. That brings me to where I am in my life now as well. We had a Dream, we thought it out, we started with a foundation female, CODY and a wing and a prayer :) We too are very proud of our shepherds. I am very honored and proud to be a part of my shepherds lives DAILY! We have learnt that some things do not come to you when you WANT them, but in time they come to you when you NEED them....
Alice's last few shepherds that we brought home are just that to me....something very dear to my heart and something that I have wanted to keep in my breeding program from the moment that Alice and I first spoke..
And so, through happiness and sadness I have now acquired the bloodlines of Alice Horton's hard work and dedication.
Thank you and Please continue to read on........
The Snowcloud line that I have acquired was developed by Alice Horton by combining two major lines. One is the White Shadow Line - Dorothy Crider, from California, which is often seen in the movies and TV. Alice was able to obtain a daughter and two sons of Dorothy's Star "Chinookie" directly from Dorothy Crider. One of them, Alice's Chinook Von Snowcloud U.D., obtained the highest degree given by AKC. He was the first dog Alice trained. Alice's Khemo Von Snowcloud U.D., was the second dog that Alice trained.
The other Line was brought to Fairfield by the Davis family that Alice incorporated. Mr. Davis told Alice he got them from the Lookout Kennels in Texas. In fact, he brought back all that they had as they were retiring. These dogs were heavily line bred on Rin Tin Tin IV, whose sire was Rin Tin Tin II. Major was white but he carried 50% Rin Tin Tin IV breeding. Alice was fortunate to have 5 of these special dogs. All of them were white. Within 4 generations Alice also found that several of the other dogs had been written about in the books telling how the German Shepherds had been developed. Example - Ch. Bill Vom Kleistweg and Ch Vol of Long Worth. This line produced the largest shepherds ever seen, often exceeding 150 lbs. Crossing them with the dogs Alice had gotten from Dorothy Crider, produced larger dogs, both male and female, than the original ones from Dorothy. Alice continued to bring in new dogs as needed, always keeping in mind the size, looks and temperament.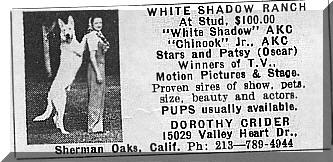 Advertisement from Dorothy Crider's White Shadow Ranch


Harvey Bindlestiff-Offner
also known as "CHINOOK" or "Chinook I"
over 180 films & shows

White Shadow Crider
played White Shadow in the Walt Disney Mickey Mouse Club TV Series
"Corky & White Shadow"
also known as White Shadow I
Tango of White Shadow Crider
also known as White Shadow II




White Shadow's Chinookie
Patsy Movie Award
also known as Chinook II
Khemo and Chinook were sired by White Shadow's Chinookie.
White Shadow's Chinookie was the Star of 26 pictures and stage performances, and won one Patsy Movie Award.
White Tango of White Shadow was White Shadow's Chinookie's Sire.
Tango was the Star of 62 pictures and stage performances, and two Times Patsy Award --TV.
Tango was sired by White Shadow Crider. White Shadow was the Star of 168 Pictures, stage, fairs, US0 shows,
TV, night clubs, five years with Walt Disney Studio, 3 Times Patsy Award Winner.
Harvey Bindlestiff-Offner was the sire of White Shadow Crider.
Harvey was the Star of 189 films, TV, stage, US0 shows, Night Clubs and Fairs
Toured with Roy Rogers, Bullet and Trigger. Six Years with Allied Studios.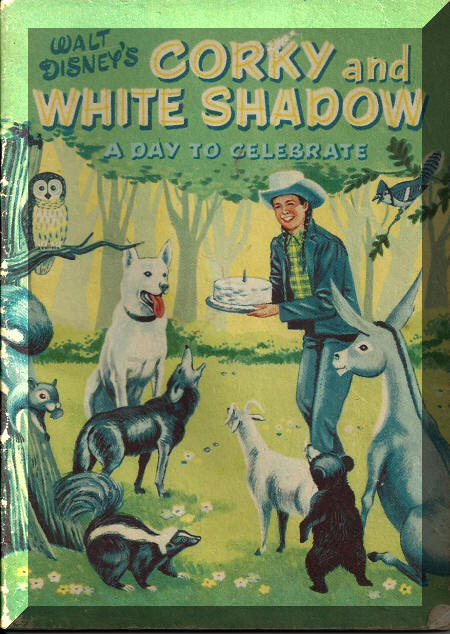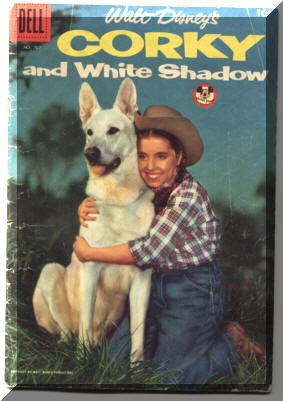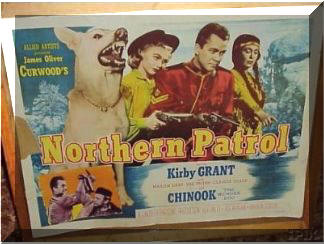 Alice's Chinook and Alice's Khemo both received the highest Obedience title given by AKC. They won many trophies and placings as well as High Shepherd in trial. They performed at Tri-State Events, Nursing Homes, and schools. They were the first dogs that Alice had trained. On the Rin Tin Tin Major side which included both Rin Tin Tin II and Rin Tin Tin IV, the following Champions are in their back ground. Some of these have been written about in the books on the Foundation Shepherds.
Ch. Tasso of Vdla Marina
Ch. Quell Von Fredeholz SchIII
Ch. Bill Vom Klestweg - 1956 Gr. Victor
Ch York of San Miguel CD
Ch. Western Candidate of Giralda
Ch. Vol of Longworth ROM

American Kennel Club Titles-
CD - Companion Dog - Novice classes
CDX Companion Dog Excellent - Open Classes
UD - Utility Degree, Utility Class

The White German Shepherd exhibits white, dark pointed dogs to white dark pointed dogs to maintain the white coat.
The Snowcloud Line carries more Obedience Titles given by the American Kennel Club than any other White Line of Shepherds. Alice put more Titles on her dogs than any other breeder of White Shepherds in the States. Many other Snowcloud Shepherd owners have put Obedience Titles as well as Champion ratings in other clubs on their dogs. The White Shepherd may be shown in Conformation in the Rare breed Shows. Mid-States Kennel Club Shows and UKC Shows. However, they must be AKC registered. The White German Shepherd may be shown in any American Kennel Club Obedience Trial, which may be held with the conformation or Breed shows.
The White German Shepherds of Snowcloud Kennel are snow-white with black nose, dark eyes, lips, and some have black nails. They grow to be exceptionally large. I have had the honor of owning several. The males usually mature from 29" up in height and the females 25" up, depending on the care they receive after leaving our home. Their bone structure is huge. They have tall straight ears and beautiful shaped heads. They are an over all balanced dog. They are very gentle and loving to their owners and make excellent family dogs. They have proven to be very good with children and are especially protective of women and children. They make very loyal watch dogs and traveling companions as well as home companions. They are excellent in Obedience work and are so intelligent that training and showing them is very rewarding even for a novice.
*So....in reading about where my white shepherds have originated from, please keep in mind that dreams are what keeps us going :) My dream years ago was to keep the SNOWCLOUD LINE alive...and I am doing just that....it will take some hard work and dedication on my part as it was a huge undertaking in taking in more dogs to my kennel. We will diligently continue to provide folks with good, healthy and stable shepherds.


How we acquired the Snowcloud Bloodlines .....
Richard Horton wrote the following letter .........
Richard is Alice Horton's son. He wrote this letter to help me find a way to let folks know where Alice Horton's last few remaining Snowcloud Shepherds will be making their home. I also wanted to take this opportunity to THANK Richard for all his help....tons of phone calls back and forth and even the trip he made to Ohio, bringing some of the dogs here for us...We were able to travel to Illinois to get some but Richard was kind enough to bring the others home for us...taking time out of his own schedule, and helping us make this work for both the dogs and for us.
Richard's own words.....
SNOWCLOUD KENNEL is no more.....
I have liquidated the kennel and sold the breeding stock to Kellie Mintern of Mintern's German Shepherds.
Kellie was my first choice because of her dedication to maintaining quality and integrity in her own dogs.
My mother incorporated some of Kellie's dogs into her own bloodline over the last few years.
Kellie was also my mother's friend.
Even though there is no more SNOWCLOUD KENNEL,
the Snowcloud Bloodline will be carried on in Kellie's capable hands.
She is currently breeding pure Snowcloud dogs as well as her own.
To all the people that have purchased and loved one or more of my mother's dogs,
I say Thank You and I hope everyone will give the same credit
and consideration to Kellie that you have or would have given my mother, Alice Horton.
Give Kellie a call at 330-442-7288 or email at misheps1@gmail.com
She will be happy to hear from you.
BEWARE of people claiming to have Snowcloud dogs...
they may have just one of mother's dogs in their pedigree.
Kellie is the only one who has the resources to carry on the true bloodlines.
Sincerely,
Richard Horton

Richard and I had several conversations on HOW to best get the word out that the Snowcloud Shepherds are now living in Ohio with us. We also agreed that the family's privacy was also important. I had previously had a dedication page to Alice on my website but because of different situations that arose, we best thought just to announce where the last few shepherds of Snowcloud have made their home.
With Richard writing this reference for us, we will now hope to find wonderful homes for our upcoming litter of White Puppies. Alice Horton was a wonderful friend to us and we appreciate Richard writing the above to help us move forward. I also want to let the world know that Alice was FIRST my Friend and provided me with great wisdom along the years....being very 'frank' in her advice, she would let me FALL if need be but was always there when I got back up on my feet :) I want the world to know that she had such a wonderful and imbedded impact on my life, and life without her has certainly been difficult.....but I will honor her and her family by keeping the Snowcloud bloodline within the standards that I have always kept my own shepherds.....
THANK YOU again Richard....
I cannot express my sadness to you and your family!

Kellie, Paren and the Mintern Shepherds.....

The Pictures below do not BELONG to Me, they are the property of Alice Horton, but Alice allowed me to place her pictures on my website before, and now I am placing them on here so that you can see what she enjoyed producing. The pictures are meant to show you how beautiful, strong and intelligent her bloodlines are. I am HONORED to be able to continue to breed some of the most incredible bloodlines left from Snowcloud Kennel. Please do not copy nor reproduce.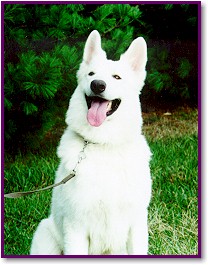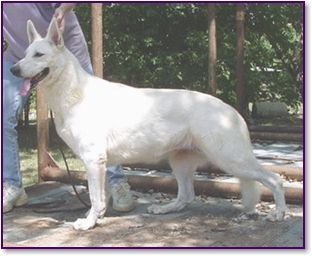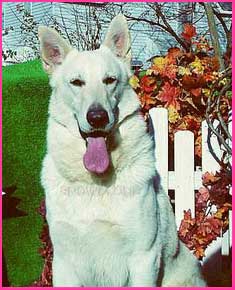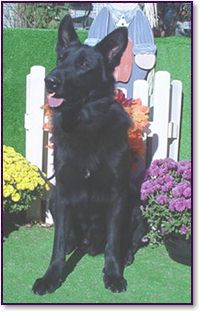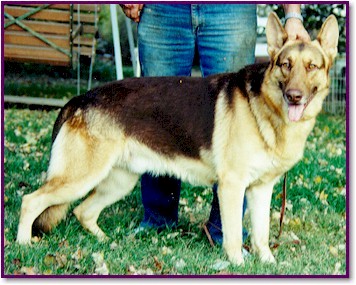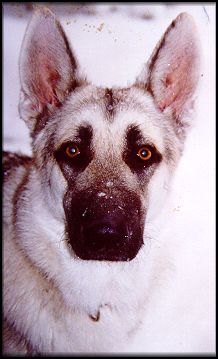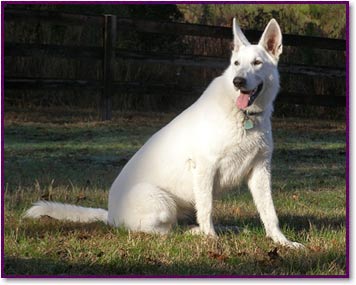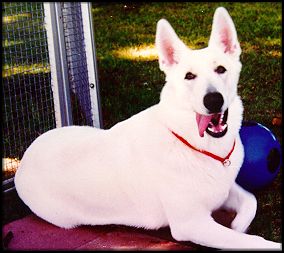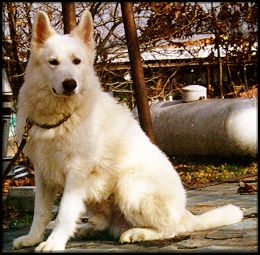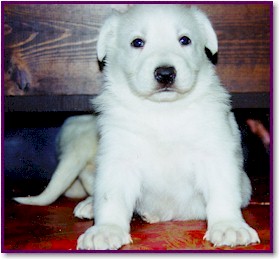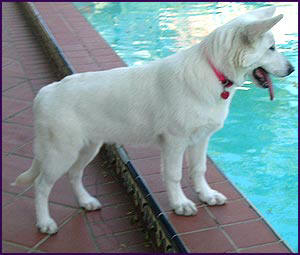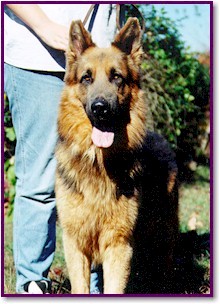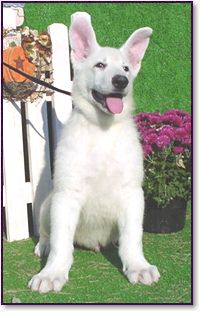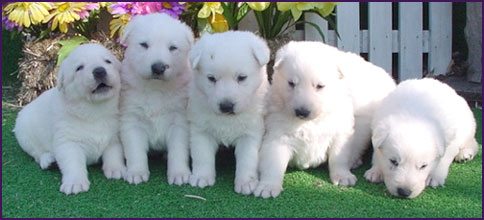 These pictures are the property Of Snowcloud Kennel
Please do not copy or reproduce without permission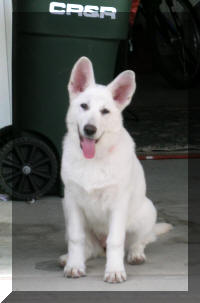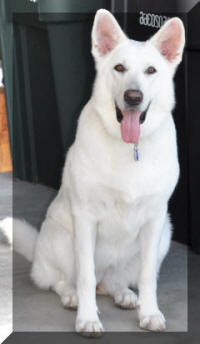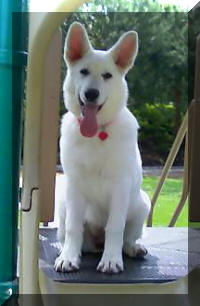 Snowcloud's Kimba Von Eisenburg
resides in sunny California with Stephanie!
Kimba is the perfect example of the beautiful white coats, dark eyes and lips....
and the beautiful structure that the White German Shepherd is so well known for.
THANK YOU Stephanie for allowing me to use Kimba's photos :)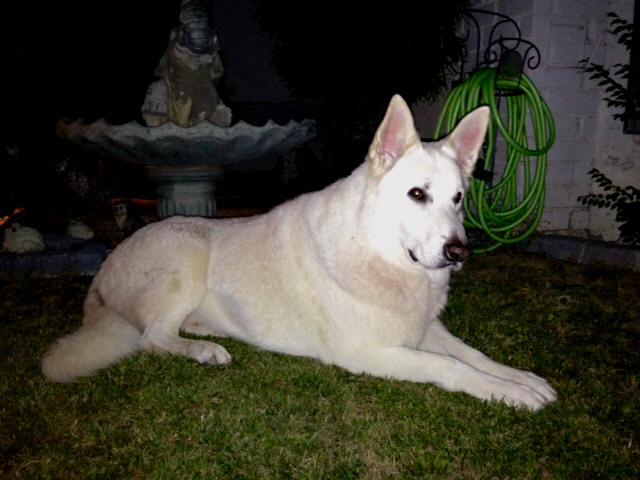 Tito







Tito had a wonderful like in Nevada with friends or ours :)
THANK YOU Shari and Tyler....Tito was blessed to have you guys as his family!
THANK YOU for loving him like you did.....


PLEASE contact me for any information you may need and/or if we have WHITE GERMAN SHEPHERD PUPPIES available!
misheps1@gmail.com
THANK YOU again for taking the time to read through this....