Bugsy von den Blauen Bergen
"BUGS"
VA Waiko vom Schaumbergerland, Sch3, Kkl1 x SG1 Genie vom Stuber Haus
AKC, DNA, Tattoo, DM Clear
Sable Male
Pedigree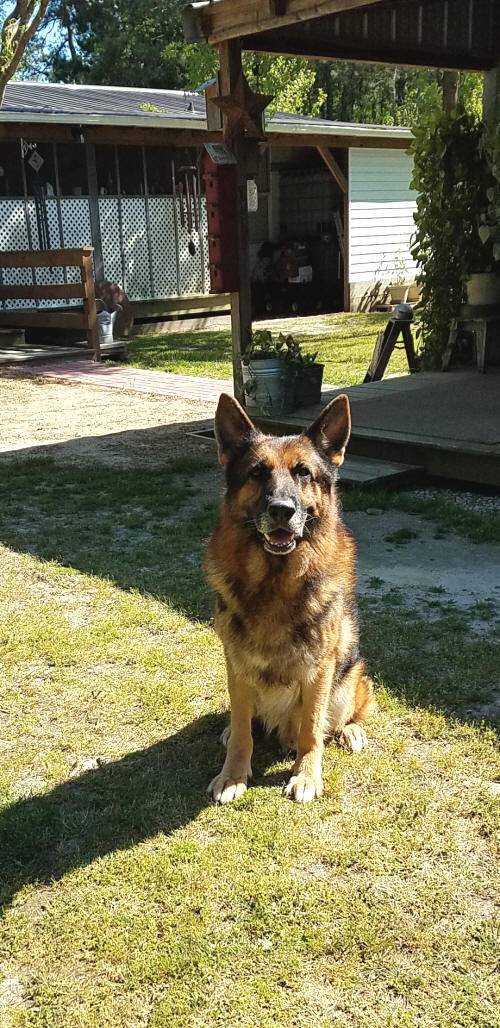 Bug is MY loyal companion who just LOVES me....it's such a blessing to have a dog like Bugs!!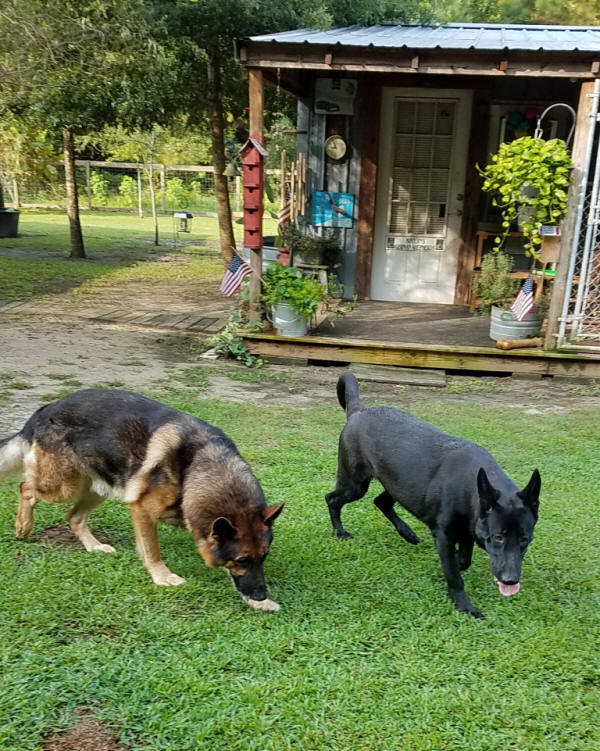 Bugs is certainly a wonderful HELPER with our young dogs :) Here he is with Kree!!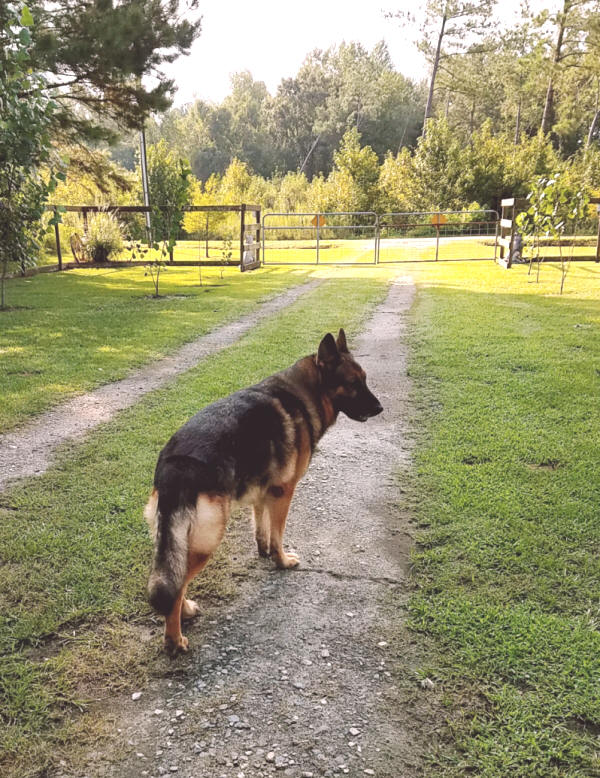 Anytime we are out, he is never far from my side....always diligent and watchful!
I LOVE YOU BUGS!!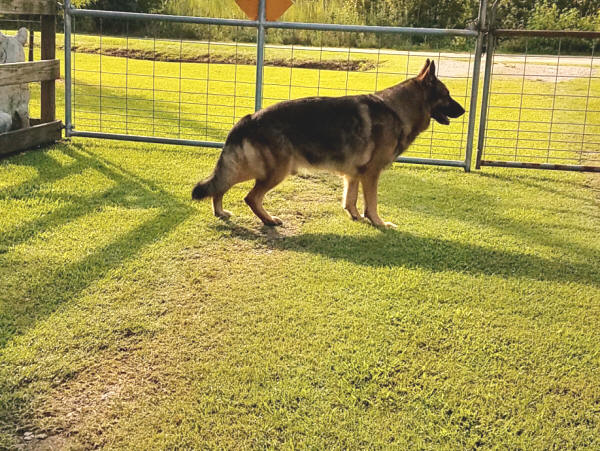 Getting older but still my LOVE :)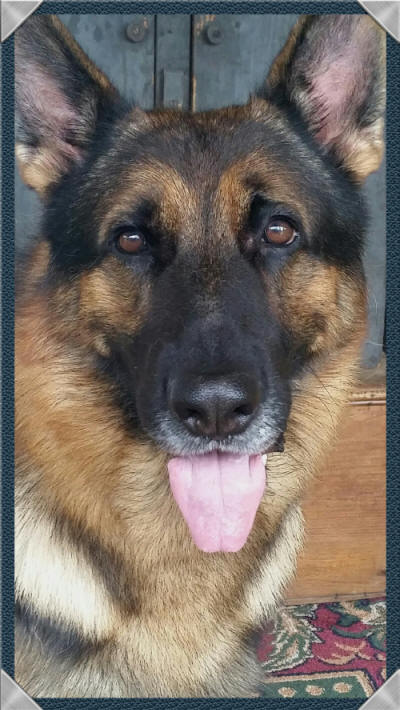 My Shadow :) LOVE Bugs!!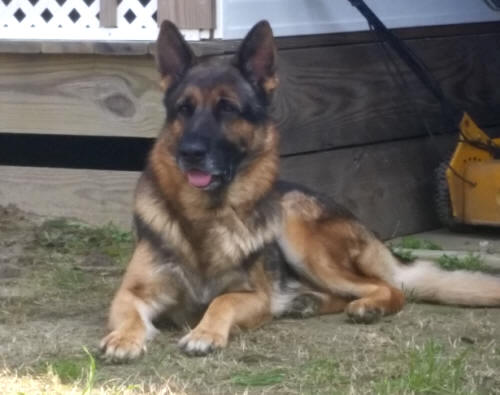 Relaxing on a Spring day :)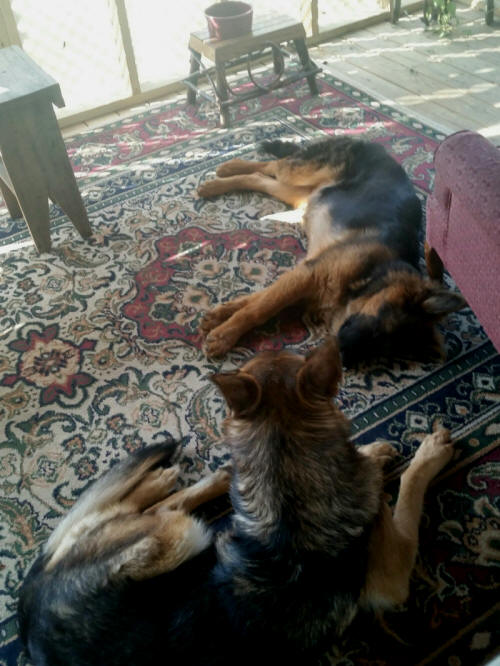 Both Bugs & Max are waiting for me to come back outside :)
Love these two!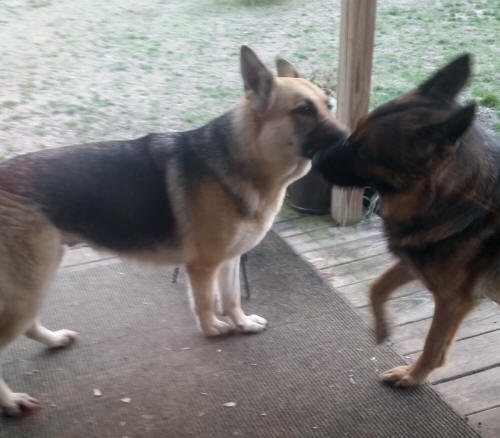 Camo is SO IN LOVE with Bugs...it's cute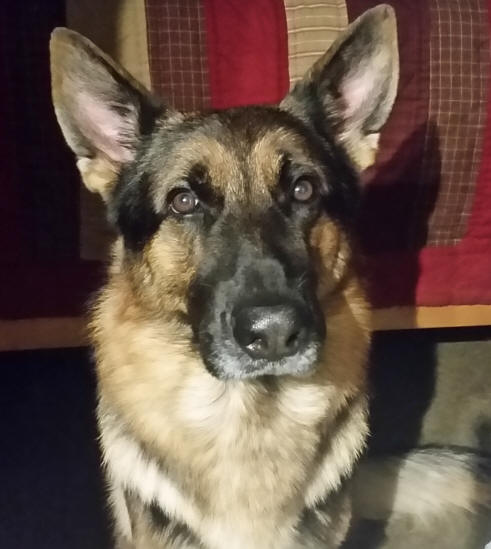 always watchful.....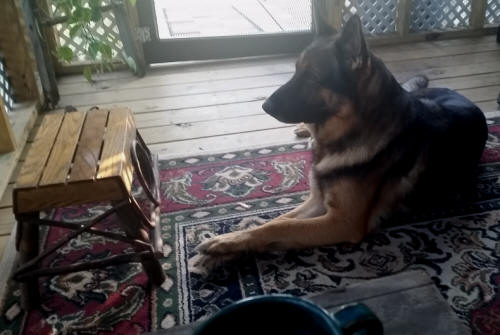 Sitting on the porch with me and morning coffee :)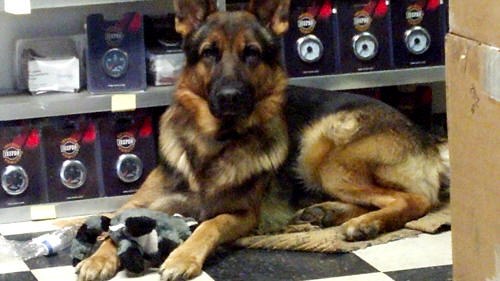 "BUGS"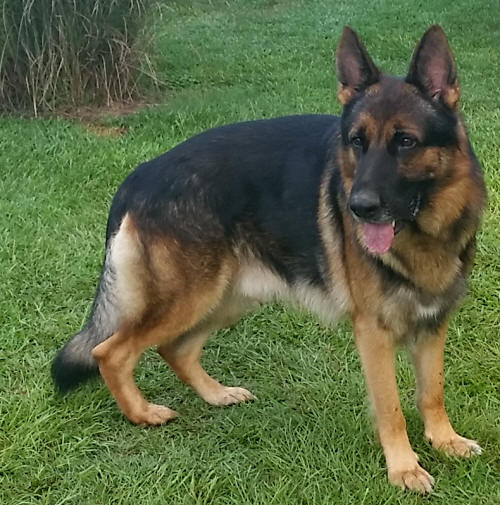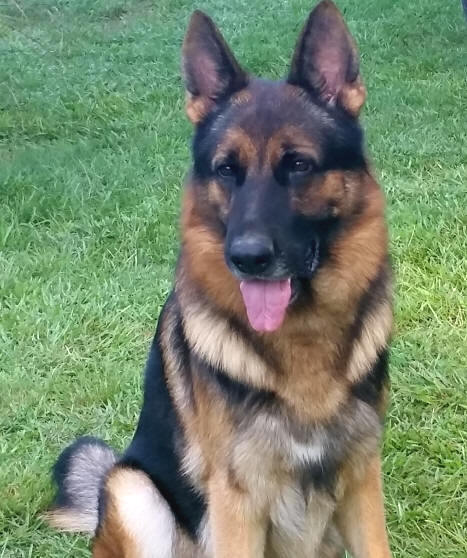 Taken this morning...cool morning to be out and about!!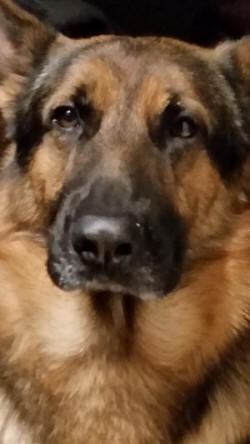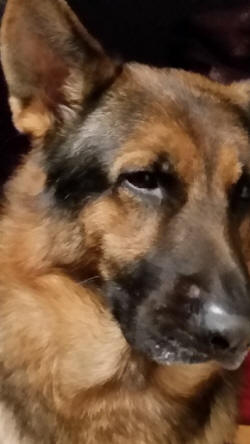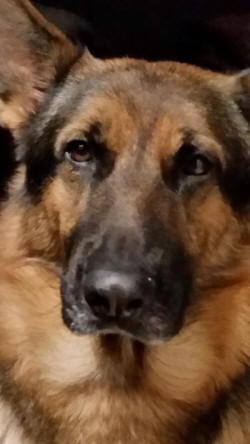 He is precious to me.....he is patiently waiting...... I love you Buggy!!





HE IS ONE OF THE KINDEST MALES I have ever had or met :) I am so blessed to have him
with me every day, 24/7...... he never leaves my side :)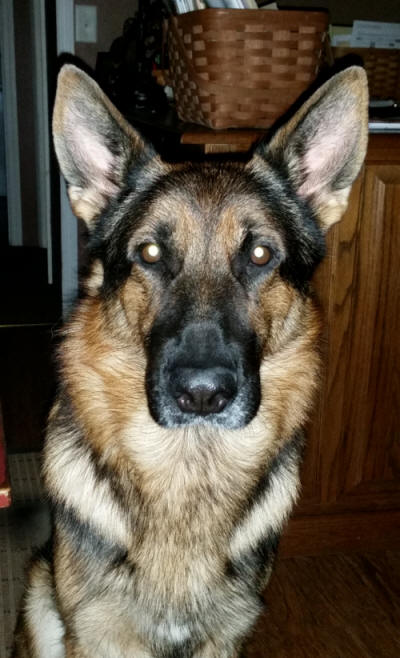 Waiting for me...wanting to go to bed :)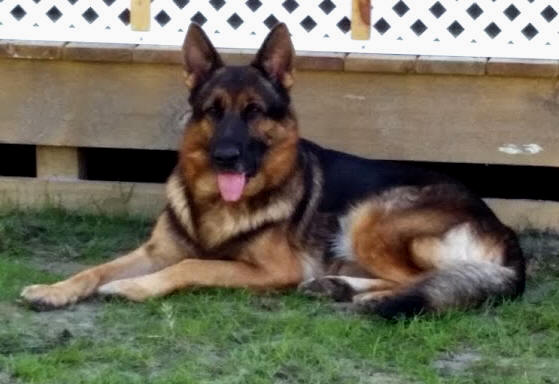 Bugs is my CONSTANT, never far and always has his eyes on me....
His dedication has been so good for me...
as I have loved and lost a few too many and he has helped me through some of them.....
Bless his heart... He is my 'buddy' a true friend and I am most Thankful!!

His loving nature does come through on his puppies.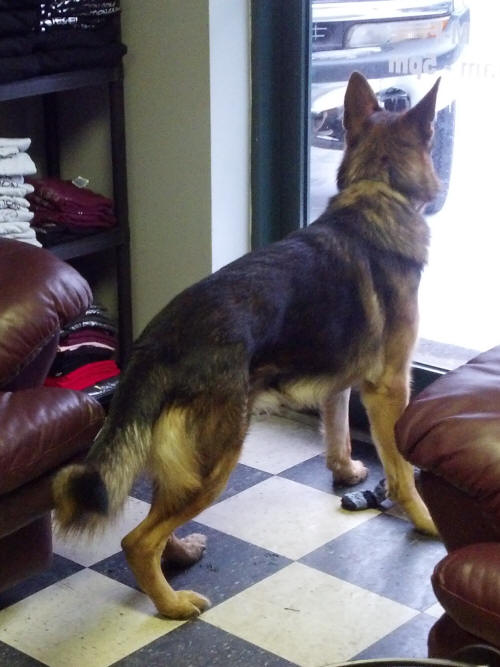 Waiting to leave for home :)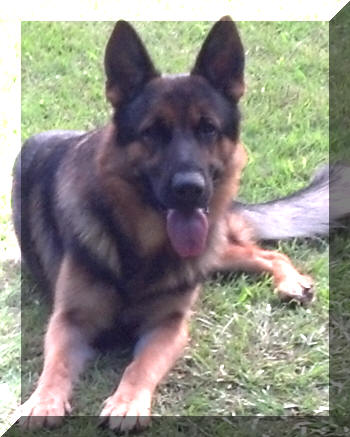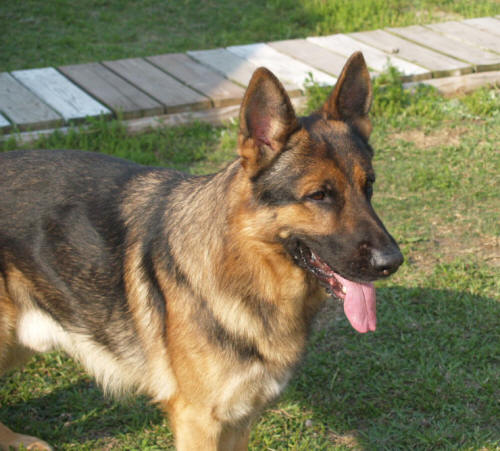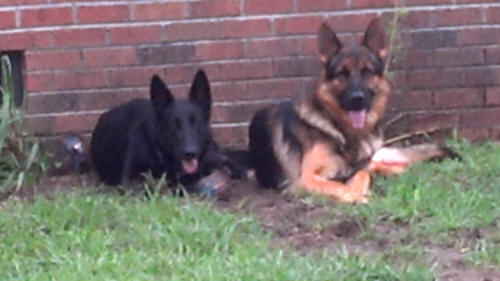 Bugs with Gypsie....his BEST FRIEND :)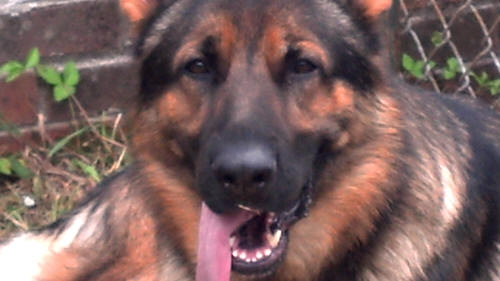 I am in love with this boy more and more each day.....he continues to amaze
me.....he is so special! I am more then blessed to have him...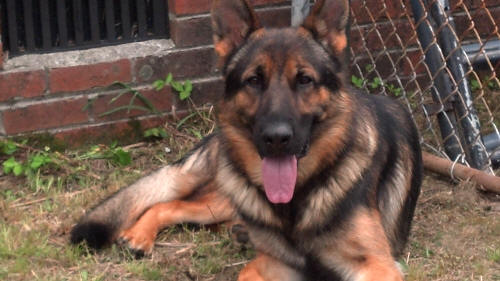 Ever so watchful......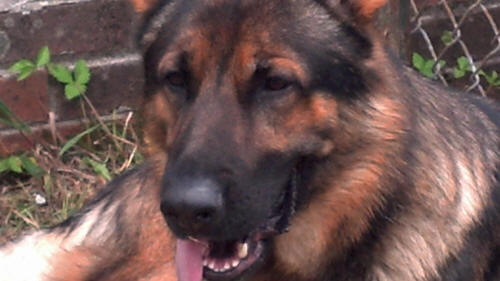 Just hanging......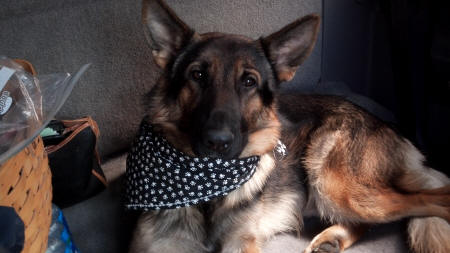 Relaxing on a ride in the truck :)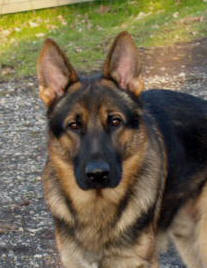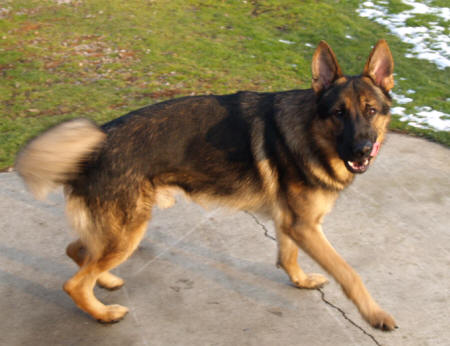 Having fun......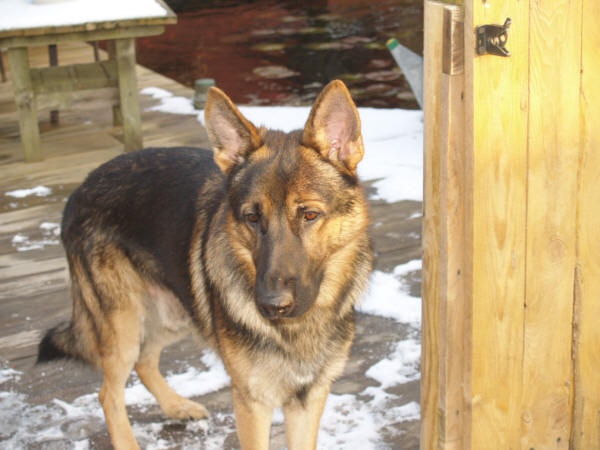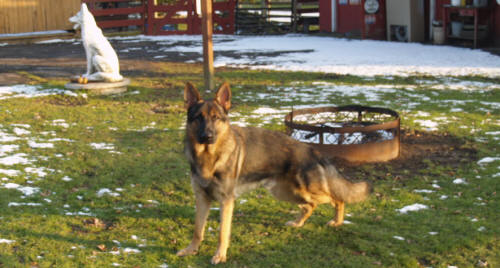 Bugs loves the snow....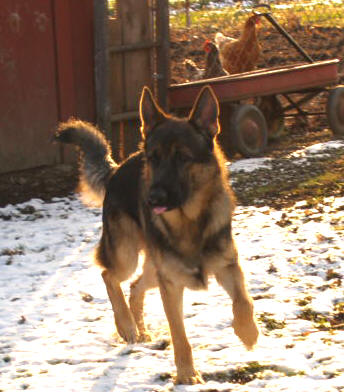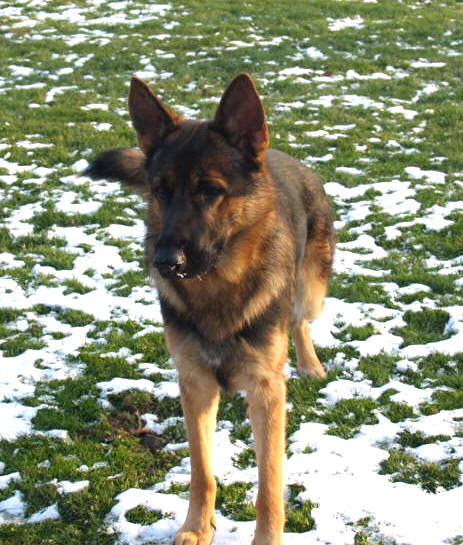 First attempt at stacking :) not bad for a puppy...He will be a year old on September 3rd :)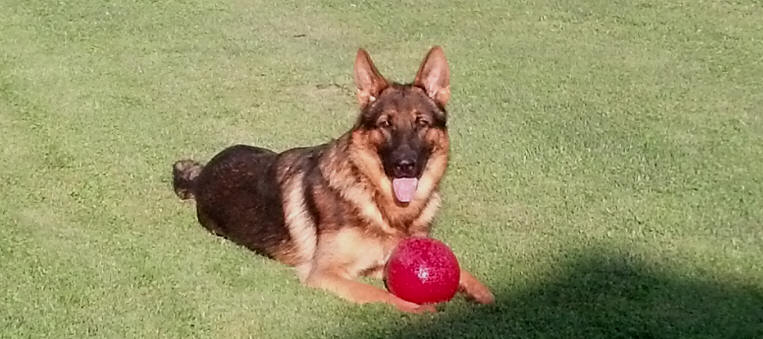 "BUGS"
I love this little pup......So much to add to his page...will update soon...THANK you for visiting...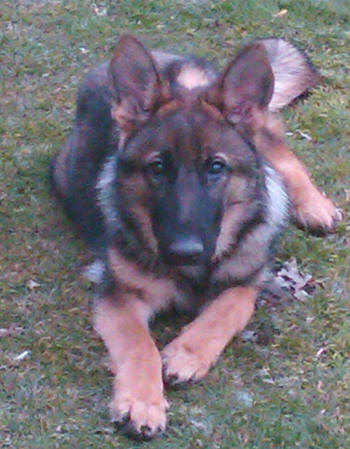 Feb. 22, 2012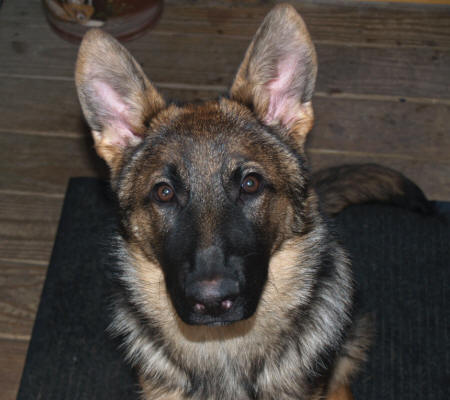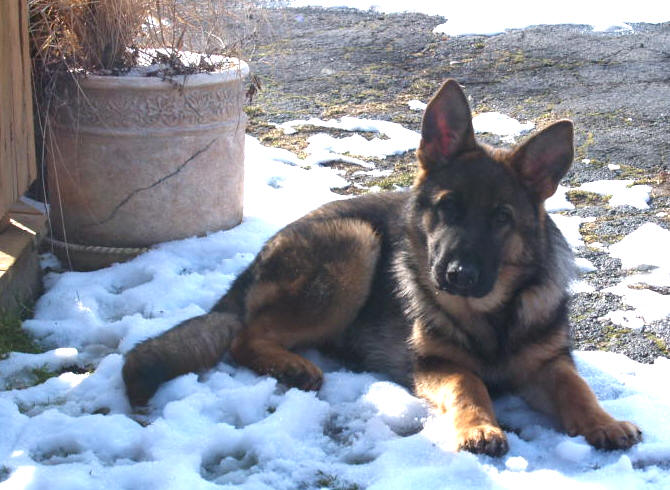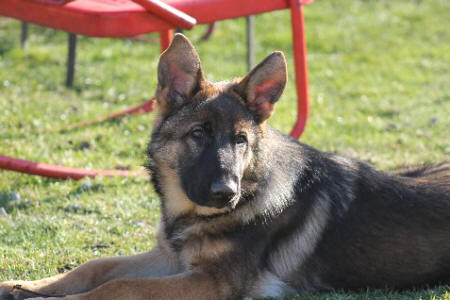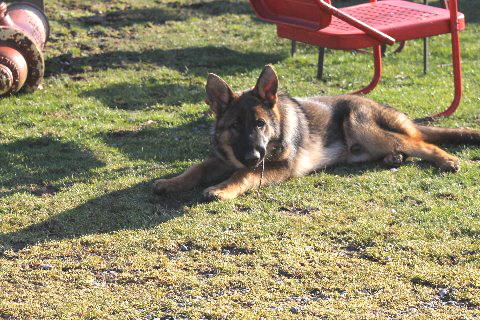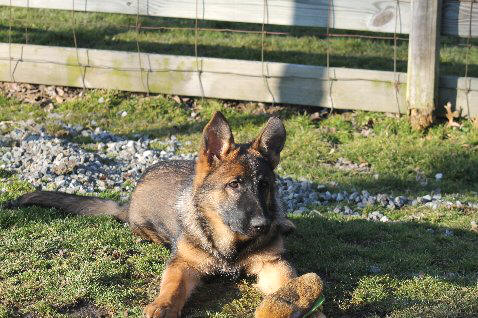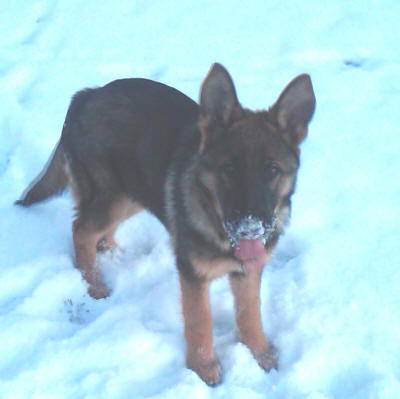 Jan 2012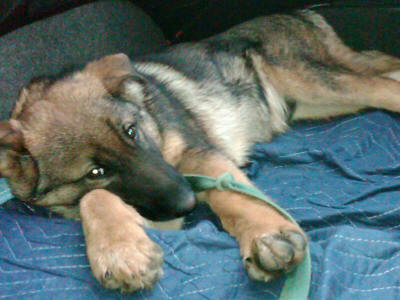 Ride home.....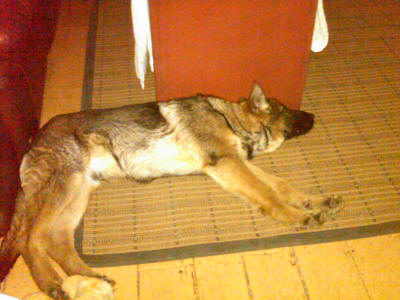 think he loves his new home..... :)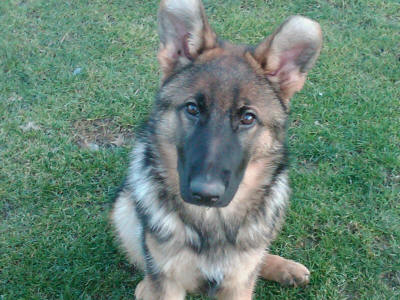 February 2012-growing :)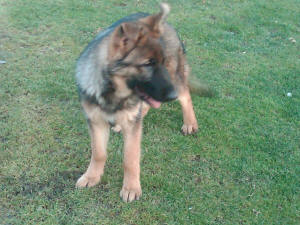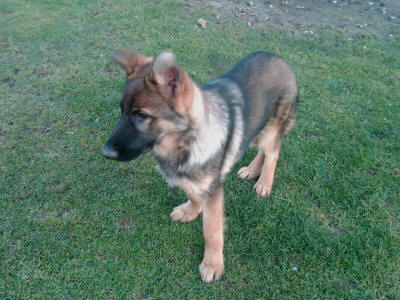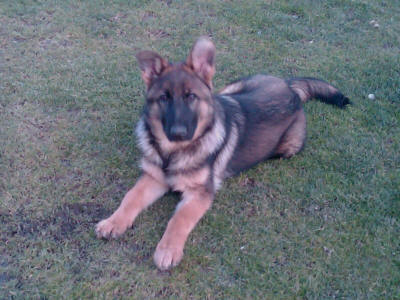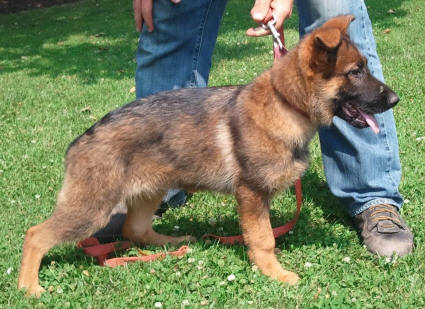 Bad photo from my phone but it does show his COLOR
and looks like he is gonna look just like his DAD :)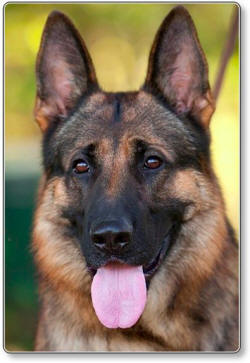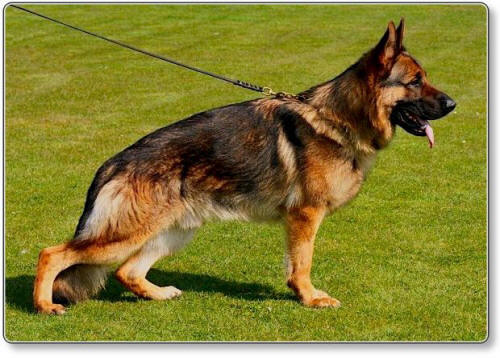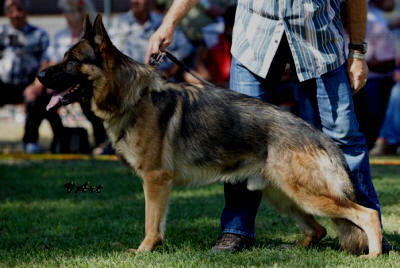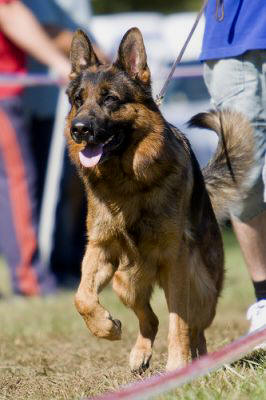 Father-Waiko Vom Schaumbergerland
SchH3, KKl1, ZW75, DM clear

VA rating at the USA Sieger Show in Indianapolis on May 20th 2012 under SV Judge and Kormeister Frank Goldlust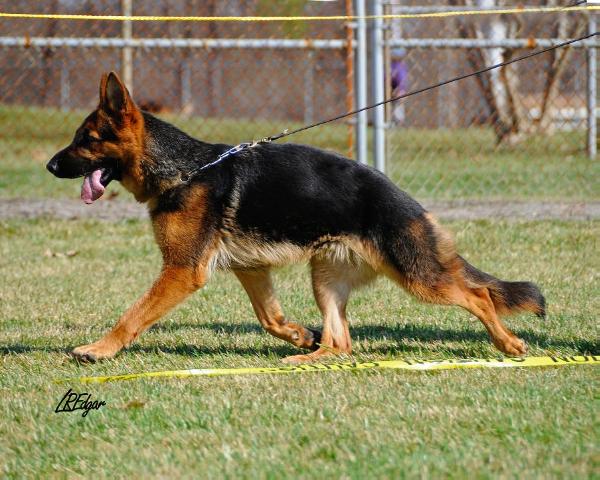 Mother-SG1 Genie Vom Stuber Haus