Bugsy von den Blauen Bergen
"BUGS"
VA Waiko vom Schaumbergerland, Sch3, Kkl1 x SG1 Genie vom Stuber Haus
AKC, DNA, Tattoo, DM Clear
Sable Male
Pedigree
November 23, 2020

BUGS, my sweet, kind and soulful boy has crossed over the Rainbow Bridge
He and his BEST friend GYPSIE are together once again!

CERTAIN that he will be waiting for me....I shall be looking for him!

I am thankful that he KNEW MY LOVE for him, as he freely gave his love back to me!
There will never be another BUGS and my heart is breaking as I write this.
He was always the first to be at my side....always the last to leave it...sometimes reluctantly.
He was my constant and something I leaned on tremendously....and it's evident now that
without him, I am a bit lost...

After we lost Gypsie in February of this year, Bugs really just didn't deal well with it....

I watched as his heart mourned her, he looked for her and would find her toys and lay
with them....they were truly BEST FRIENDS and were brought up together and did everything
together! They were the 2 CONSTANT things in my life when we were moving here to NC!

They made me feel OK and that I would make it through anything, as long as I had them....

Such a hard thing for my heart to feel....loss of Gypsie, and the loss of my Sister, Terris in
March...and now the loss of Bugs.....Bugs...who was MY lifeboat and sweet boy who helped me through
everything.....he felt my heart breaking and yet...even though his heart was breaking too....he was always
there for me....always sweet and kind and gentle and giving....

And so....with a BROKEN HEART I had to let my sweet boy pass..... he was in my arms and we both
knew that we would soon be apart....I know all those reading this have been right there....and understand
how I was feeling and still feeling!!

THANK YOU ALL for stopping by and some of you have one of his and Gypsie's puppies...THANK YOU
ALL for loving one of those pups....
I believe that you have a very special part of Gypsie and Bugs and even us in that puppy!!

THANK YOU AGAIN!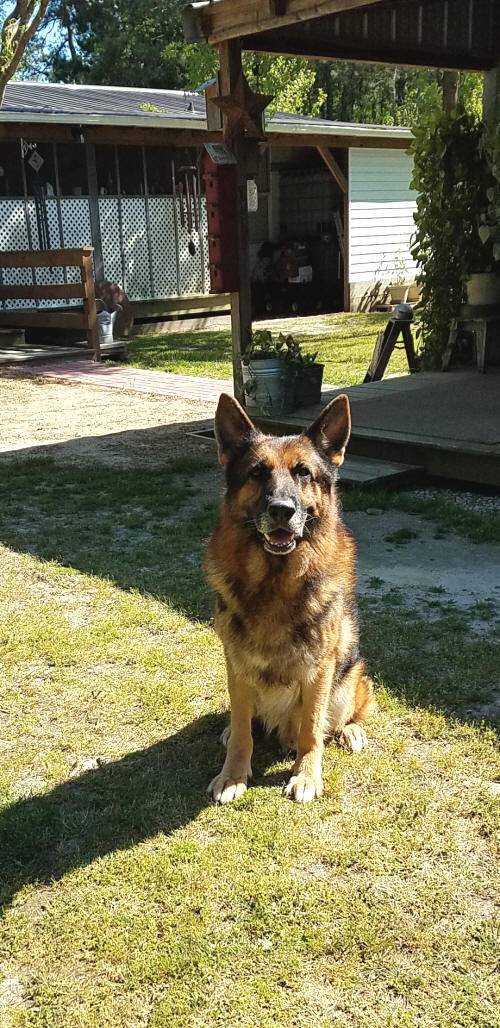 Bug is MY loyal companion who just LOVES me....it's such a blessing to have a dog like Bugs!!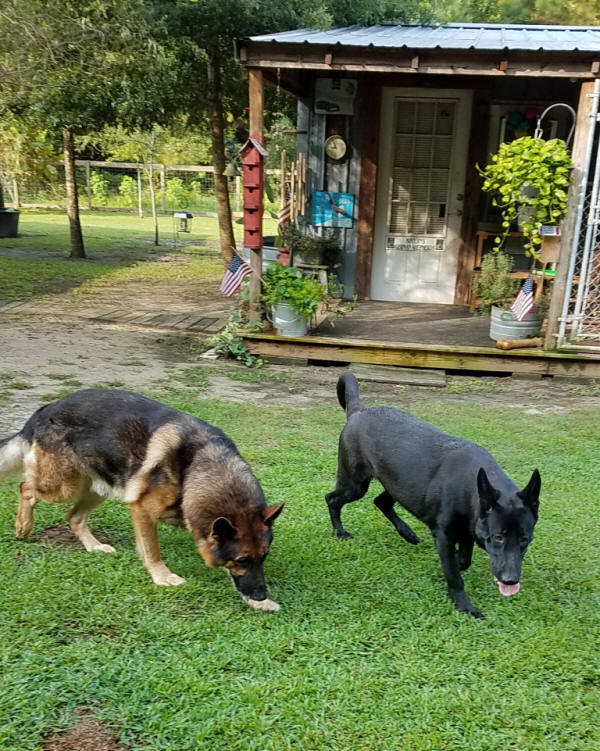 Bugs is certainly a wonderful HELPER with our young dogs :) Here he is with Kree!!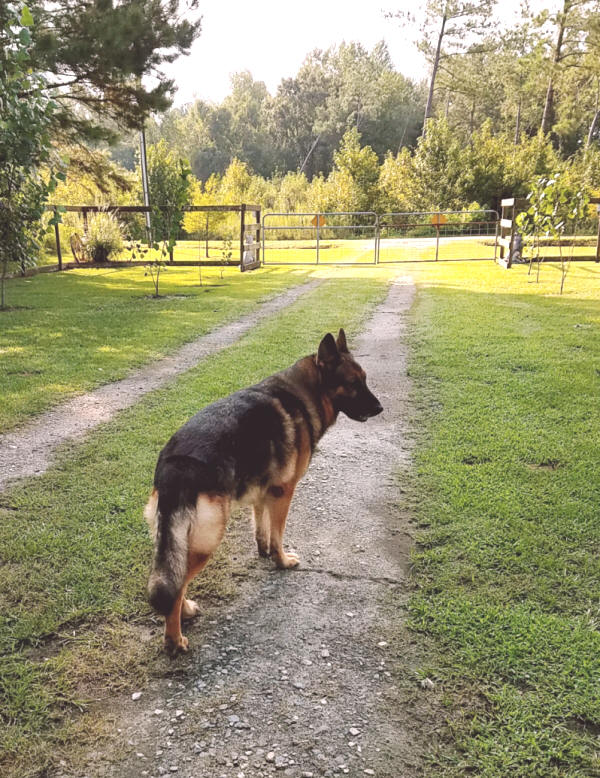 Anytime we are out, he is never far from my side....always diligent and watchful!
I LOVE YOU BUGS!!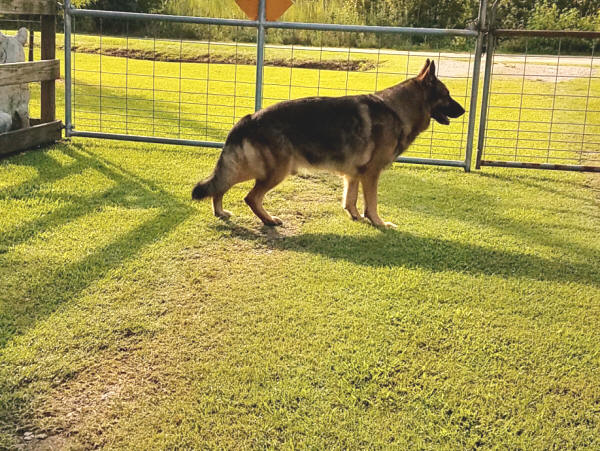 Getting older but still my LOVE :)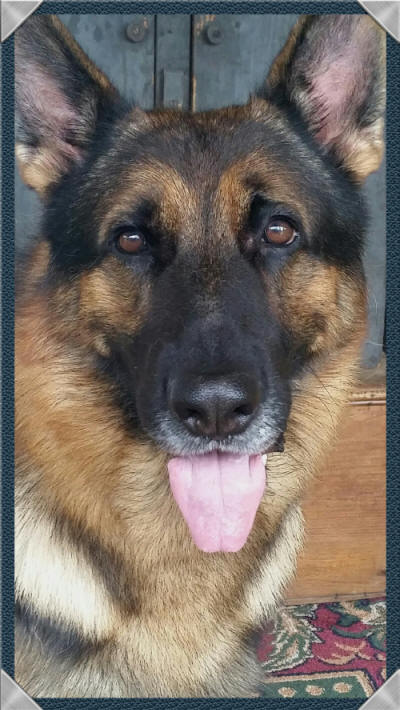 My Shadow :) LOVE Bugs!!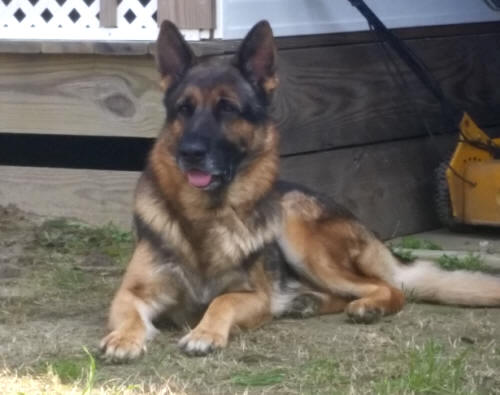 Relaxing on a Spring day :)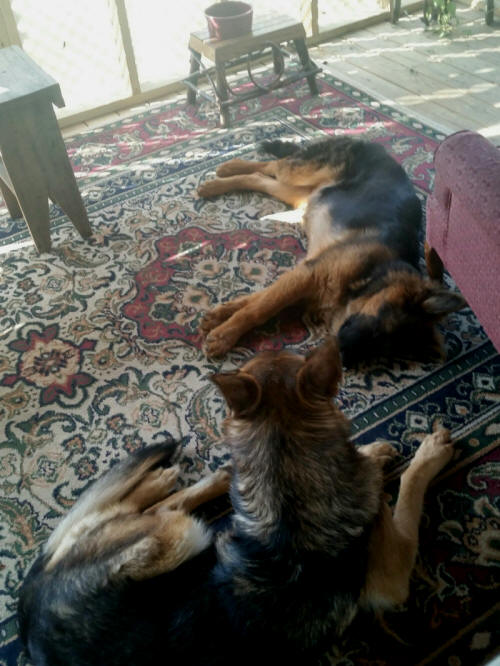 Both Bugs & Max are waiting for me to come back outside :)
Love these two!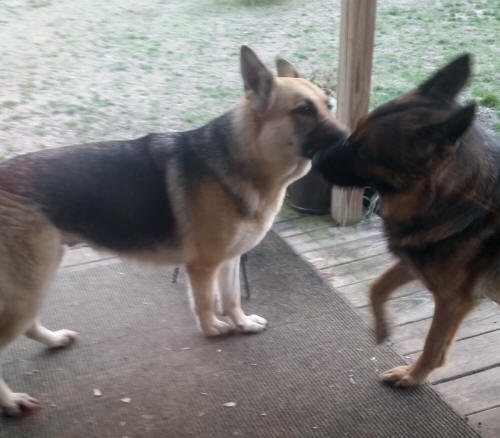 Camo is SO IN LOVE with Bugs...it's cute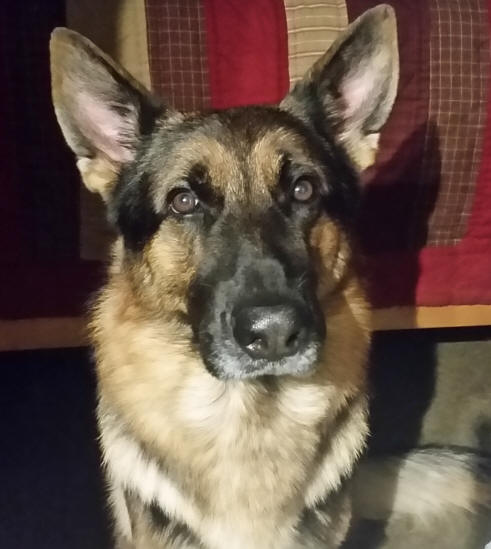 always watchful.....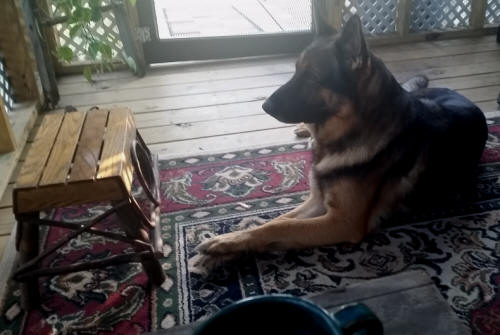 Sitting on the porch with me and morning coffee :)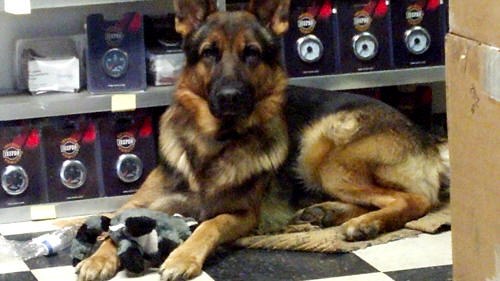 "BUGS"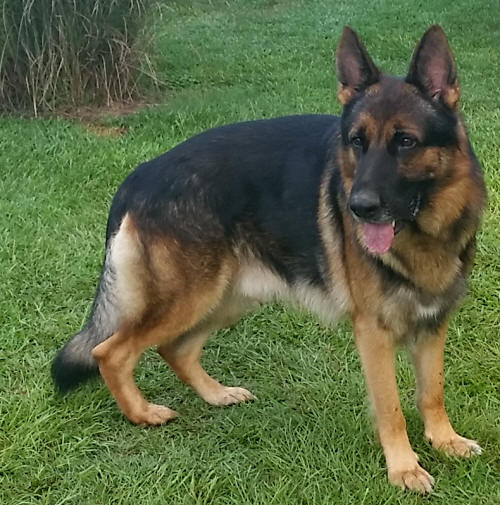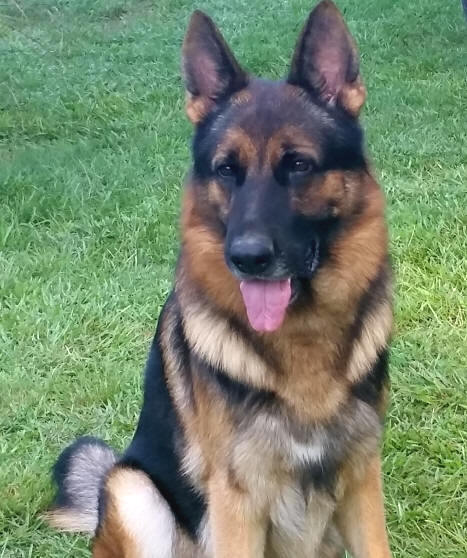 Taken this morning...cool morning to be out and about!!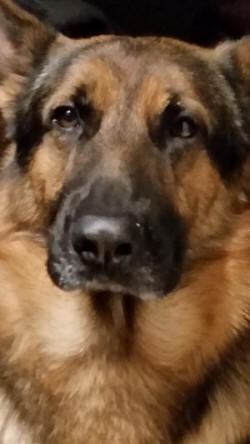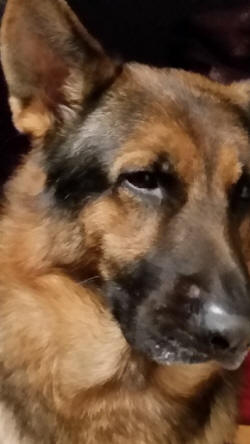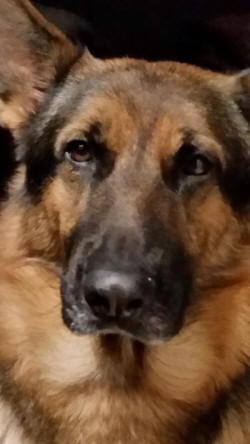 He is precious to me.....he is patiently waiting...... I love you Buggy!!





HE IS ONE OF THE KINDEST MALES I have ever had or met :) I am so blessed to have him
with me every day, 24/7...... he never leaves my side :)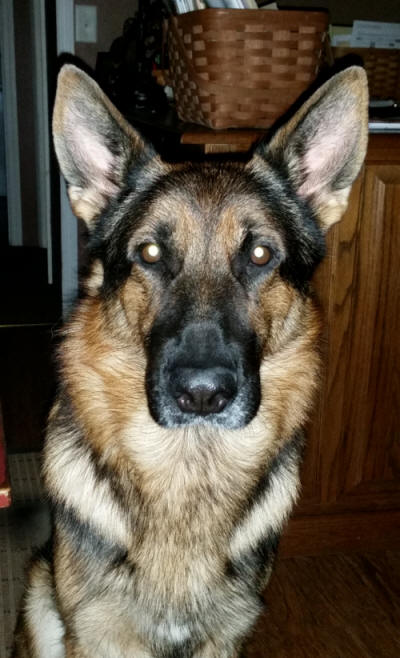 Waiting for me...wanting to go to bed :)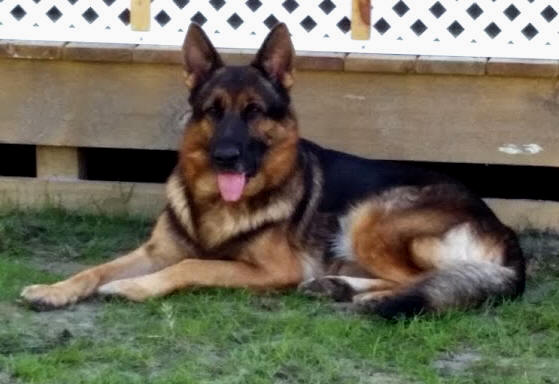 Bugs is my CONSTANT, never far and always has his eyes on me....
His dedication has been so good for me...
as I have loved and lost a few too many and he has helped me through some of them.....
Bless his heart... He is my 'buddy' a true friend and I am most Thankful!!

His loving nature does come through on his puppies.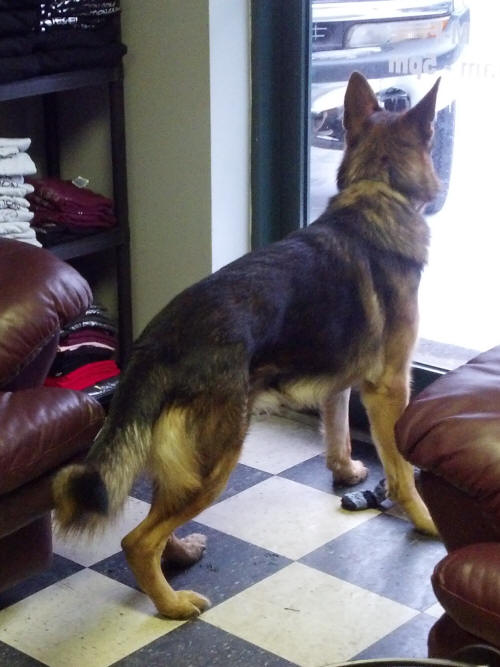 Waiting to leave for home :)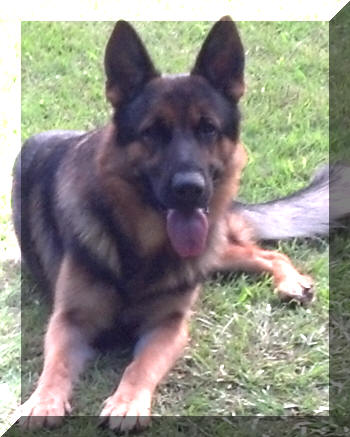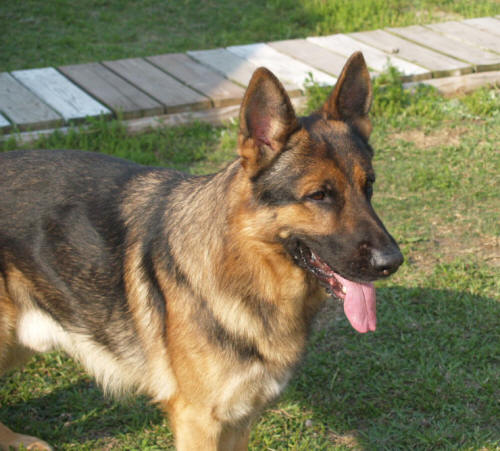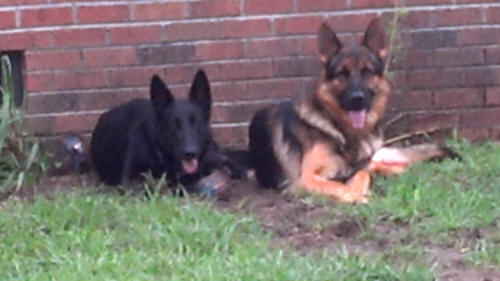 Bugs with Gypsie....his BEST FRIEND :)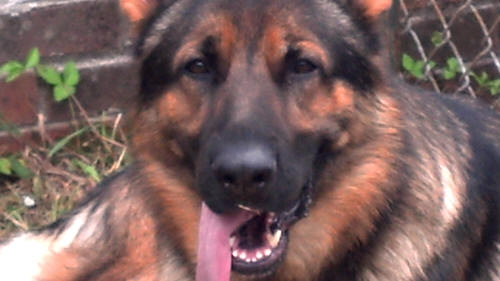 I am in love with this boy more and more each day.....he continues to amaze
me.....he is so special! I am more then blessed to have him...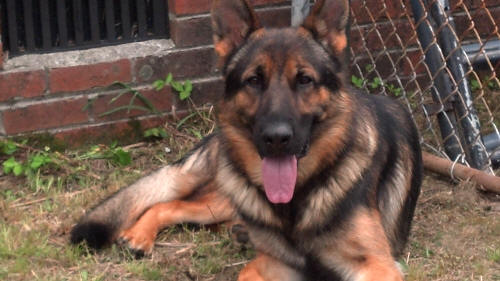 Ever so watchful......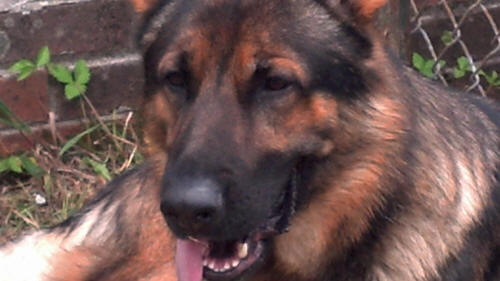 Just hanging......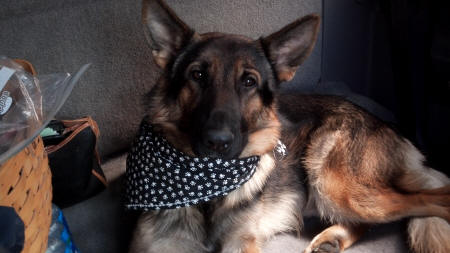 Relaxing on a ride in the truck :)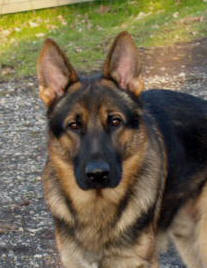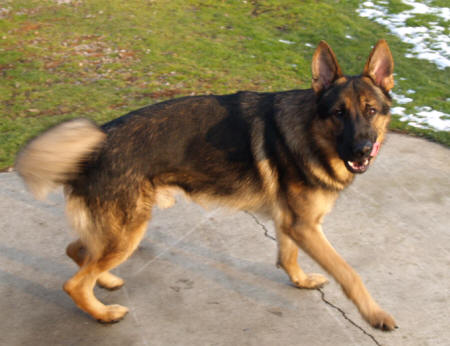 Having fun......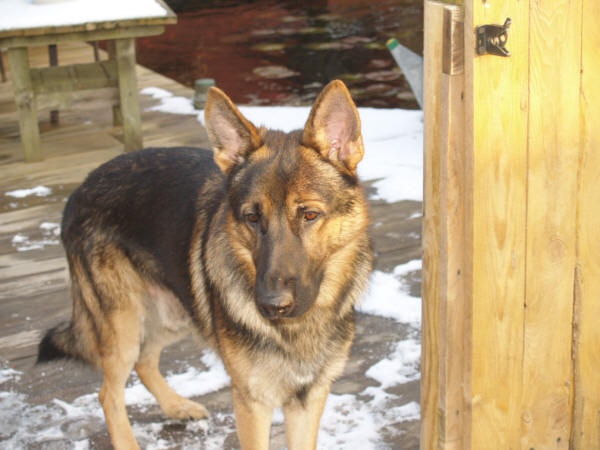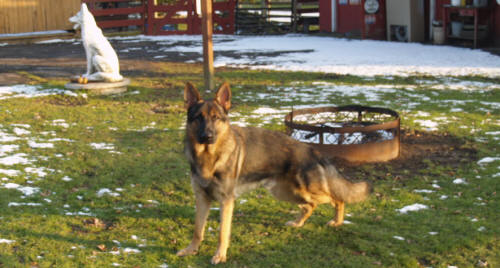 Bugs loves the snow....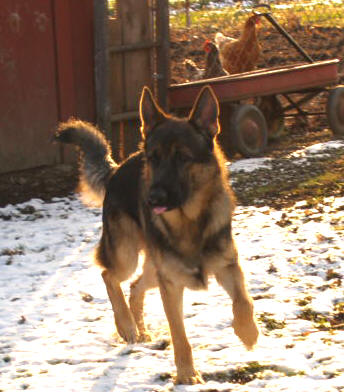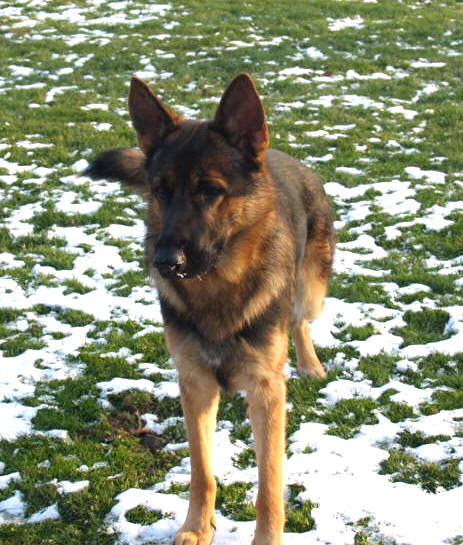 First attempt at stacking :) not bad for a puppy...He will be a year old on September 3rd :)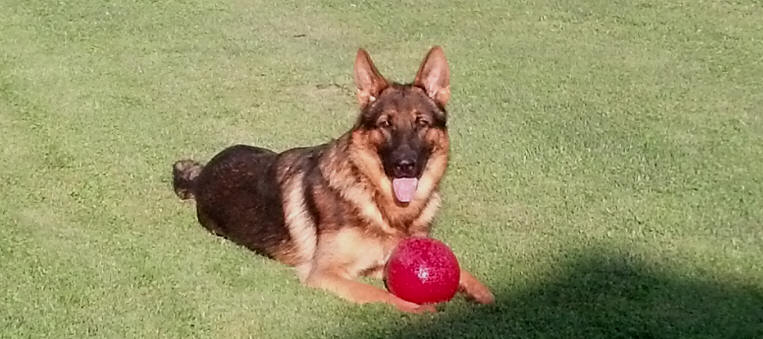 "BUGS"
I love this little pup......So much to add to his page...will update soon...THANK you for visiting...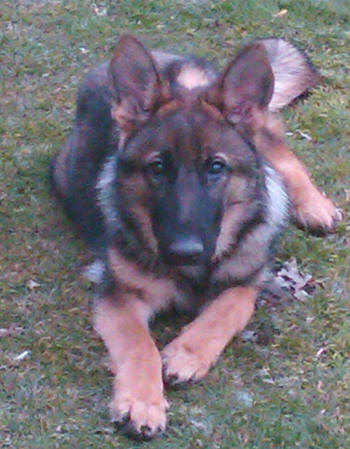 Feb. 22, 2012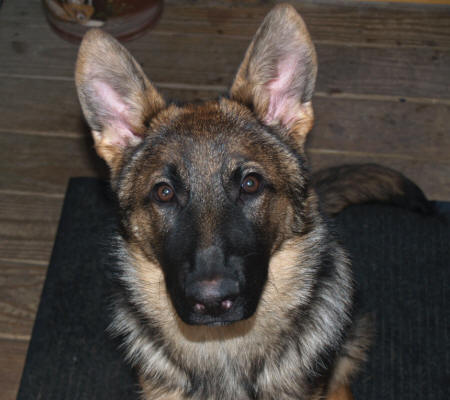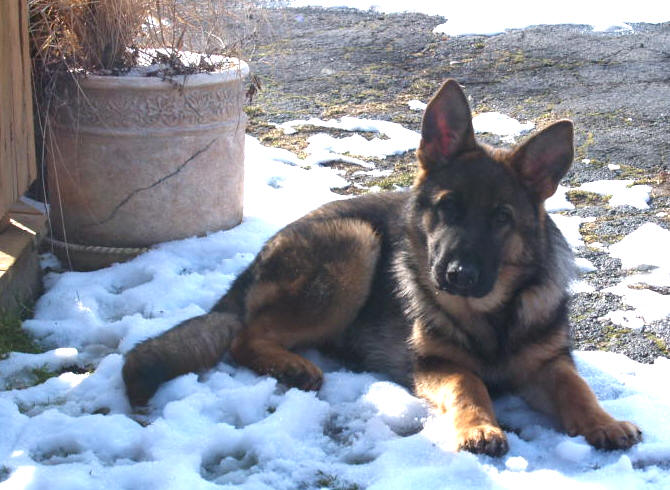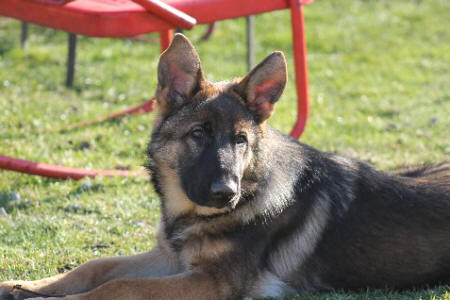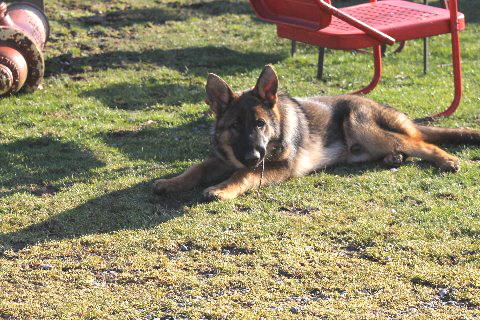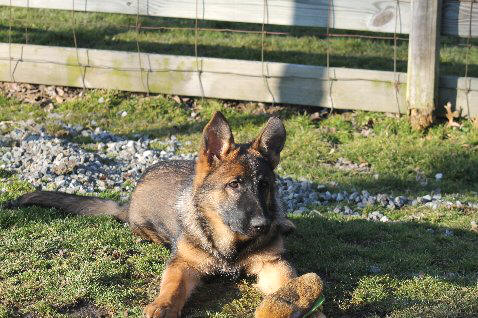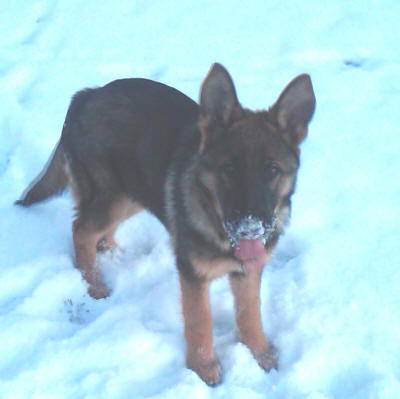 Jan 2012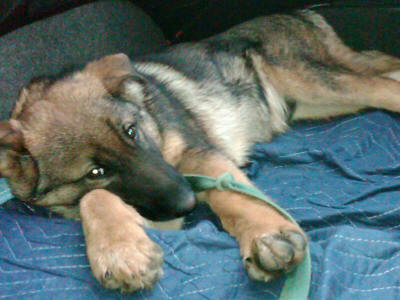 Ride home.....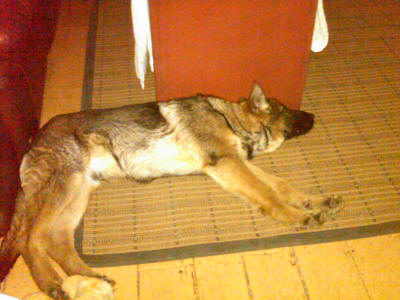 think he loves his new home..... :)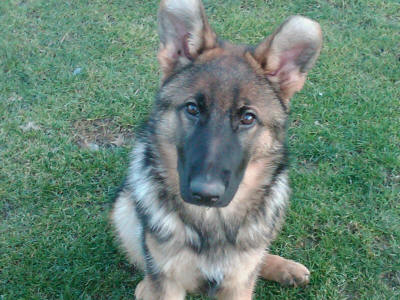 February 2012-growing :)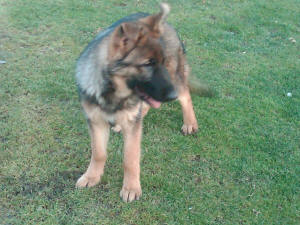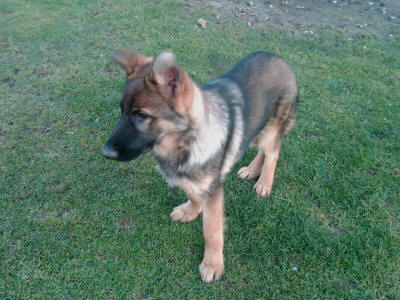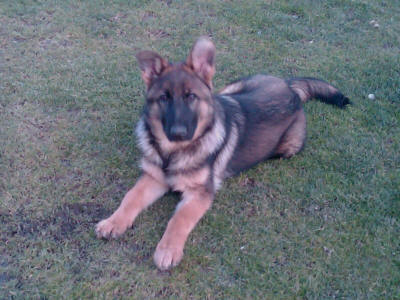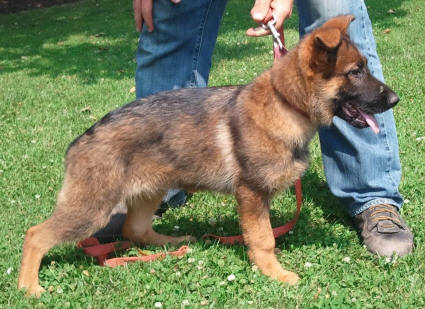 Bad photo from my phone but it does show his COLOR
and looks like he is gonna look just like his DAD :)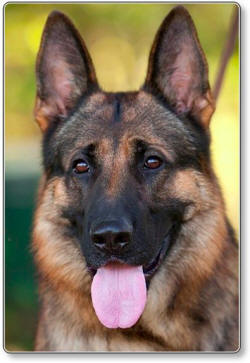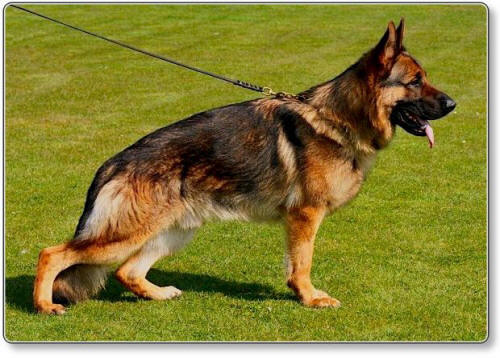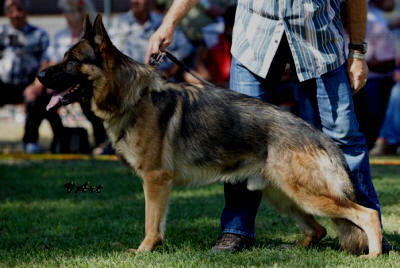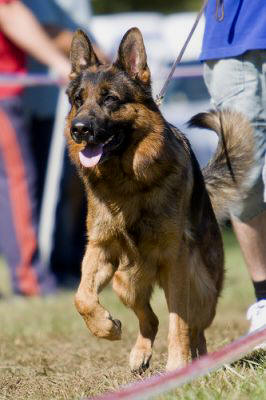 Father-Waiko Vom Schaumbergerland
SchH3, KKl1, ZW75, DM clear

VA rating at the USA Sieger Show in Indianapolis on May 20th 2012 under SV Judge and Kormeister Frank Goldlust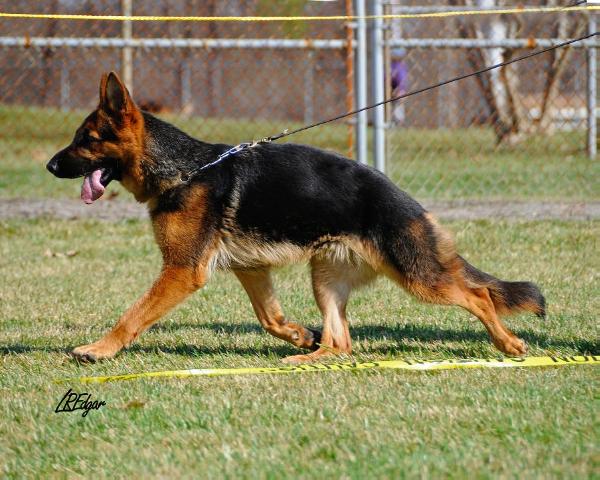 Mother-SG1 Genie Vom Stuber Haus