Mintern's Lil Sophie Tater Tot
August 22, 2016
AKC, Female, White, DM CLEAR
Sophie......My sweet and loving girl! We have placed Sophie is a new home.
She is the most incredible of dogs and as it truly breaks my heart that we have re-homed
Sophie. Her new home also has a
Camo/Brutus girl- Kia and a Gypsie/Brutus girl- Nix! Juniper and Dragen as well!!
She will share a wonderful life with them! I think she moved in and stole their hearts LOL

Thank you Shannon and family! I am so happy that Sophie will have such an incredible
home! She already looks happy :) THANK YOU!!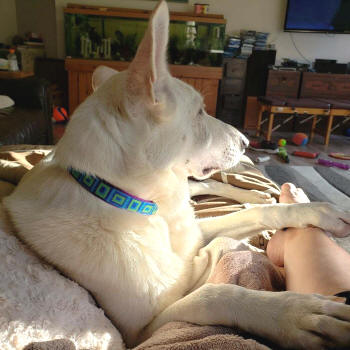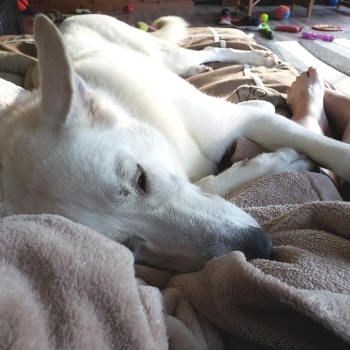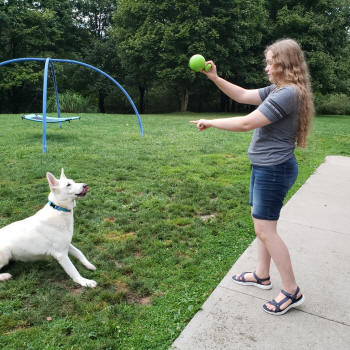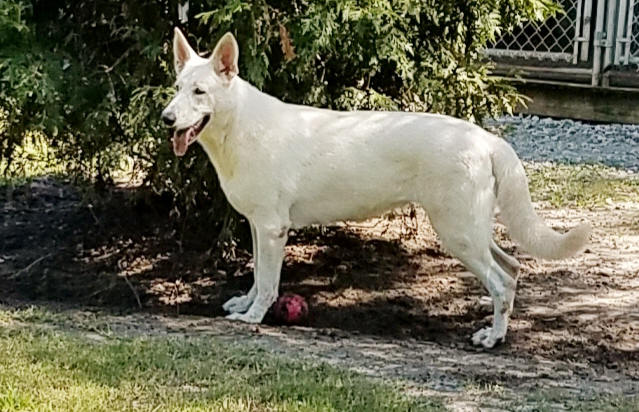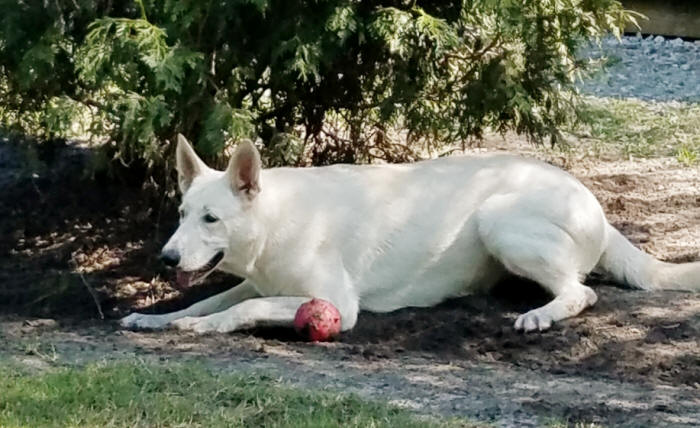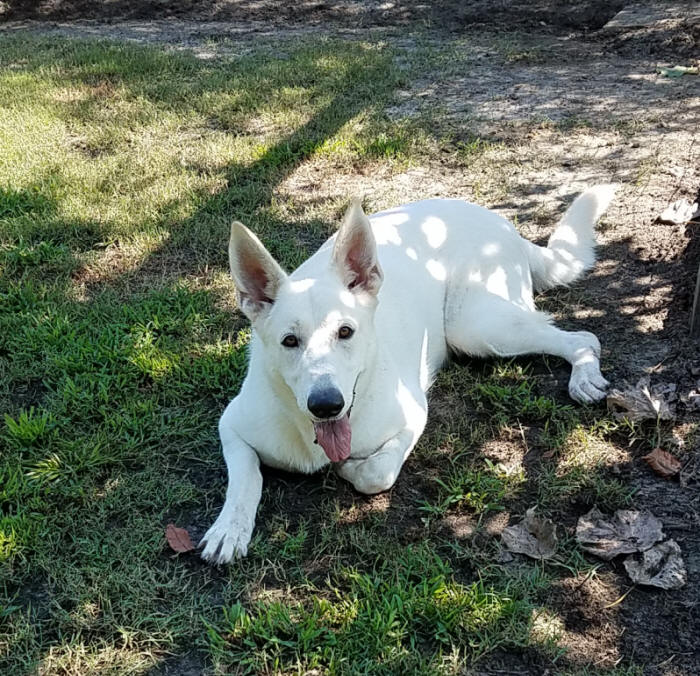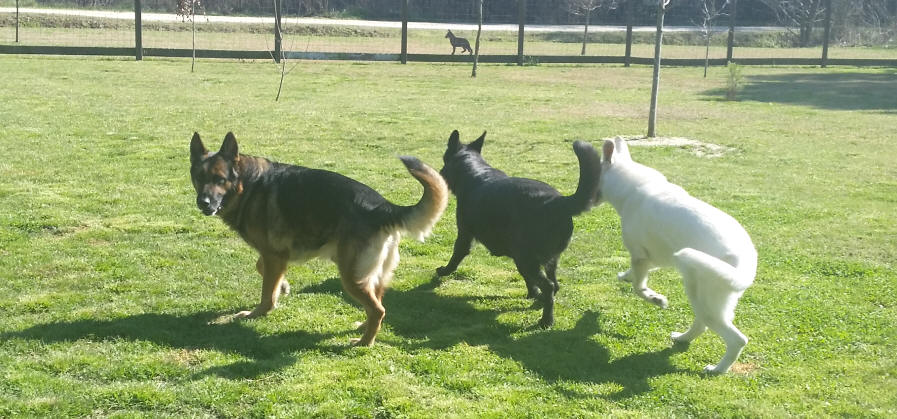 She is with BUGS and GYPSIE all the time....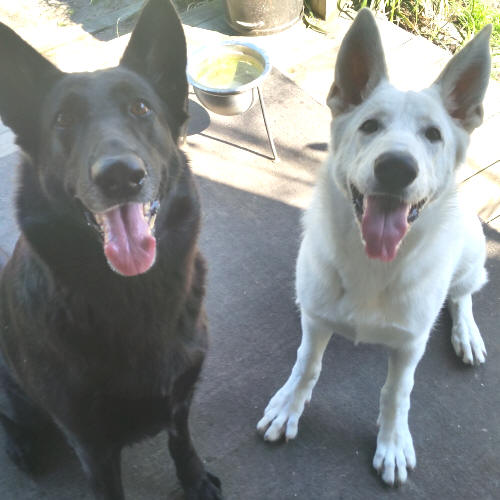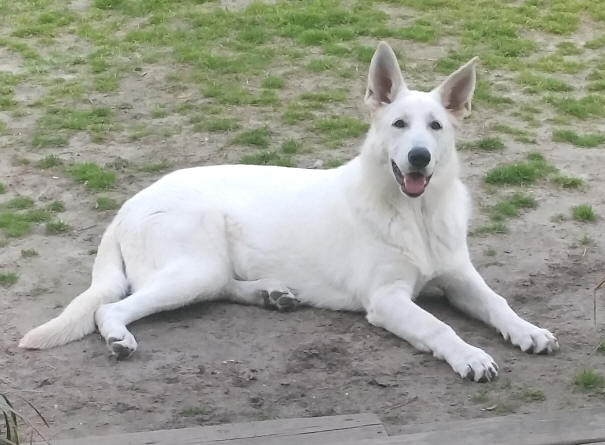 She loves our girl GYPSIE :) Sophie is getting big! She just turned 6 months old.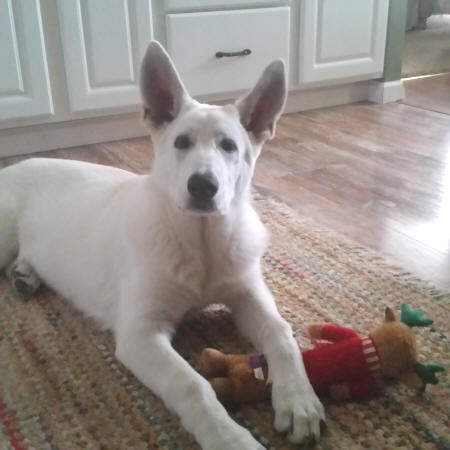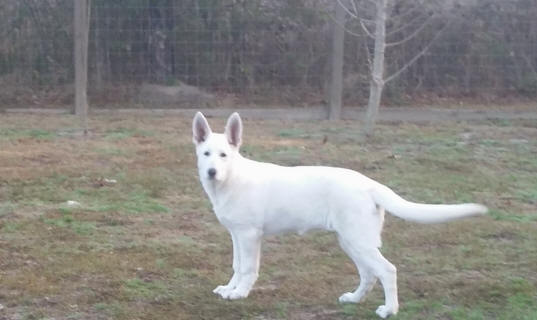 Sophie is growing up fast....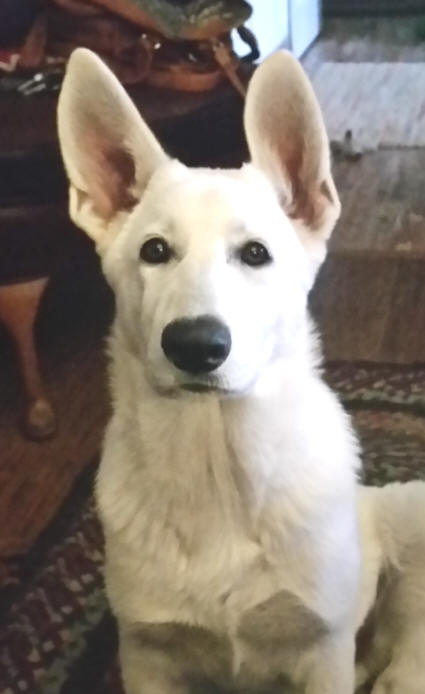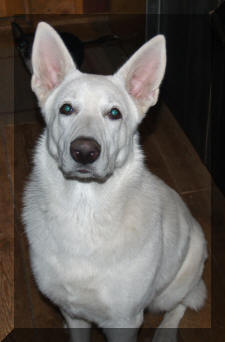 working on 4 months old :) and I would say she's gonna look alot like her Mama!!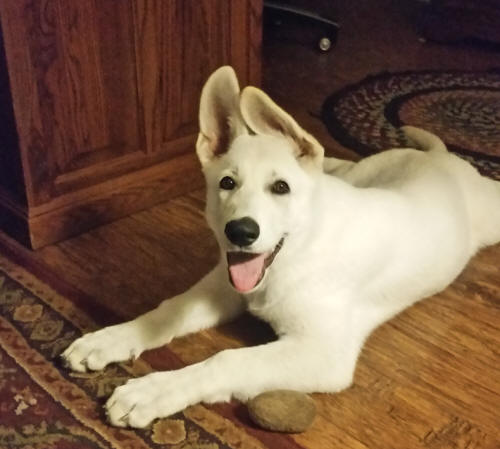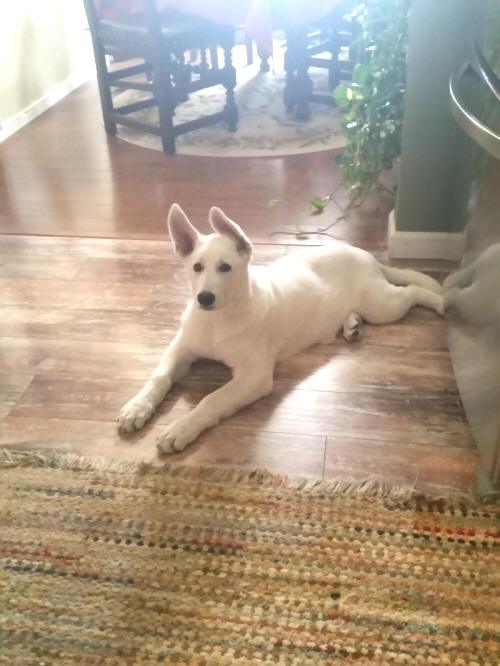 Thanksgiving :)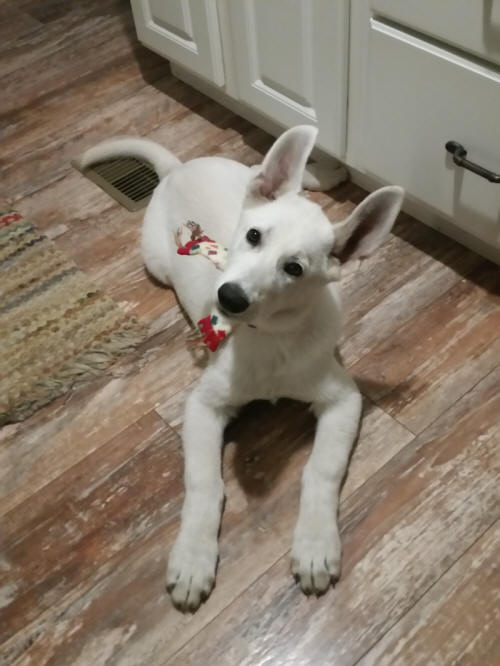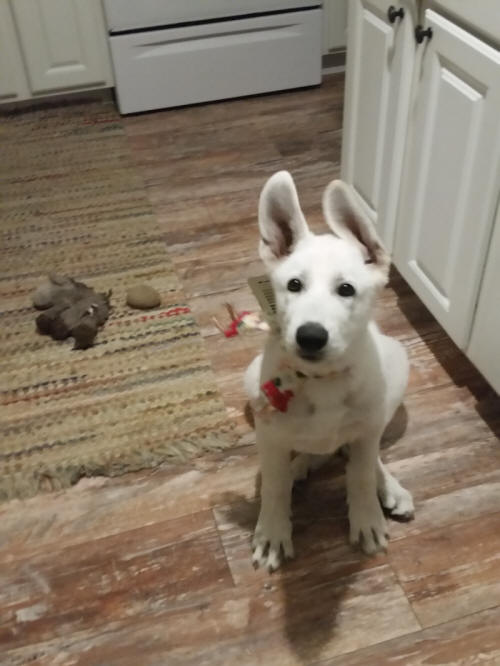 Sophie is hilarious and loves to be with me all the time....listens like she knows :)
I love it :)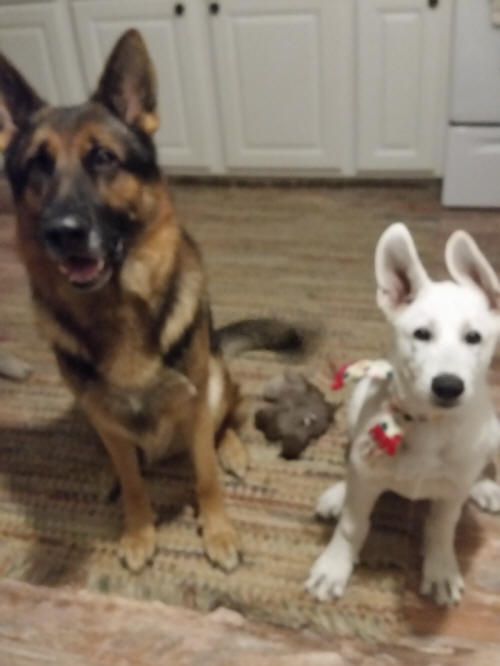 Sophie and Bugs.....Bugs has alot of fun teaching all the new puppies :)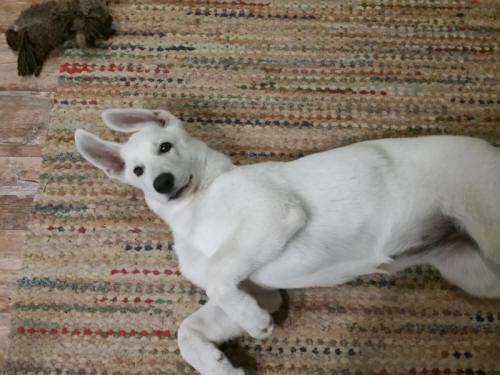 Always time for a belly rub :)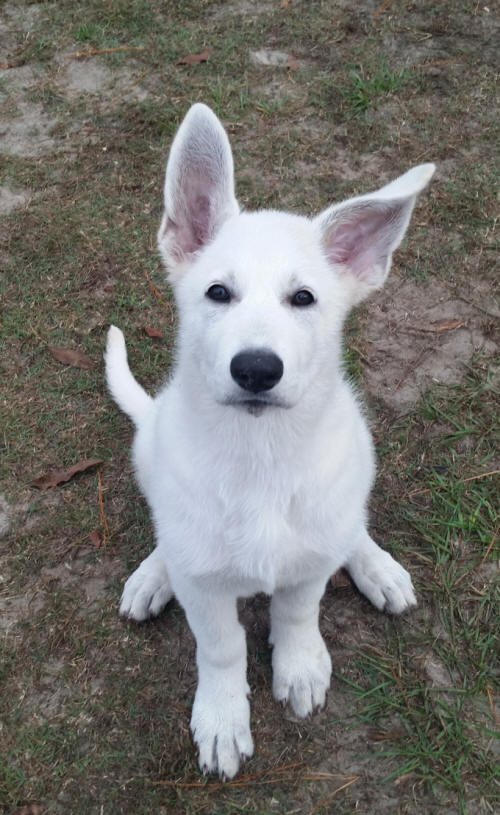 She is growing :) Here come the ears :)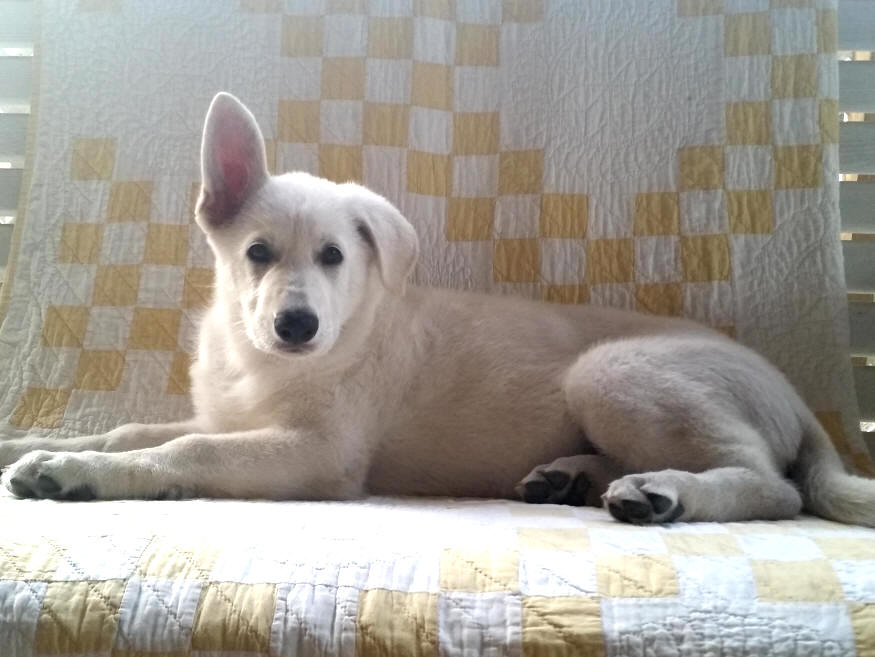 10 weeks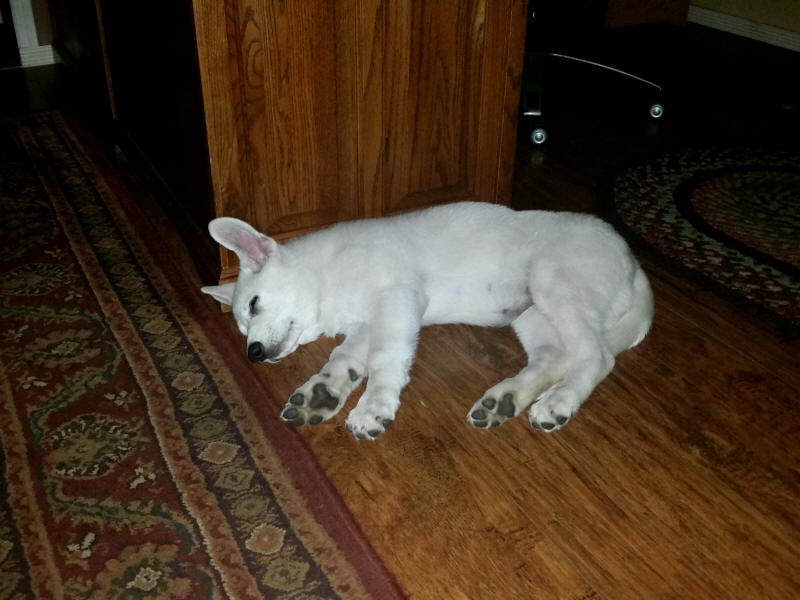 Loves this spot :)

Lil Sophie, or as we all call her, Tater,
is our newest addition! She comes from Karen a great friend in SC!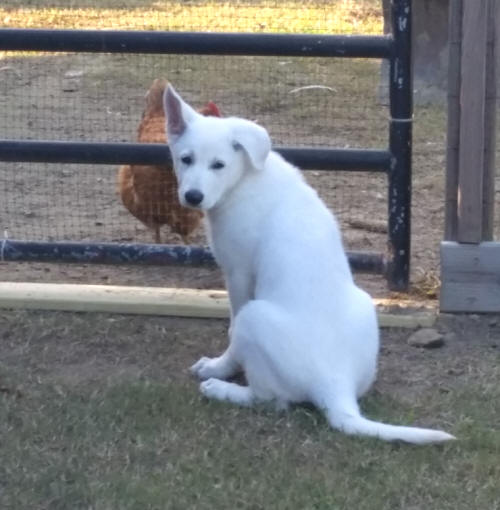 Meeting our hen, Miss Sweet Pea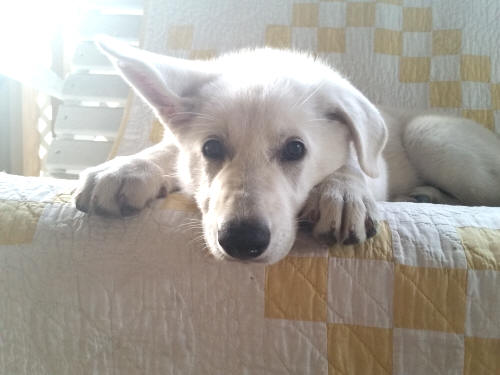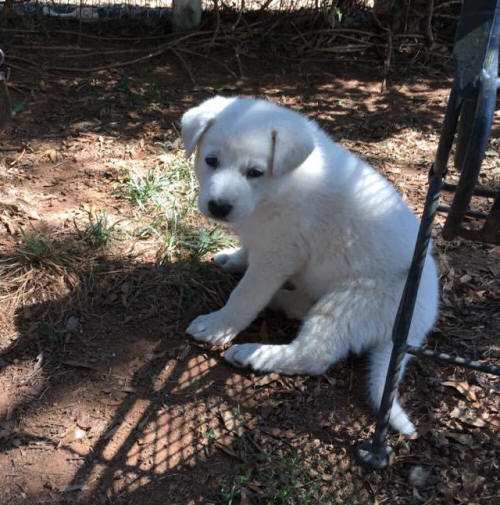 As a baby playing at Karen's