Mintern's Smokey Mountain Mist
Mi Kesha Von Mintern & Webster Von Snowcloud
Blue & Red Female, AKC, DNA
Officially Retired 2017
THANK YOU all who have one of her puppies!

Kesha & Webster were both wonderful shepherds....Kesha was from my old girl MEGGI who was Bubba's Aunt Meggi :)
Webster was a nephew to our BUDDY, who was just a wonderful boy!
Smoke brings together the BEST of both bloodlines.
I am SO HAPPY with our Smoke....she is active and happy....likes everyone she meets and will alert to
things that she is nor familiar with. She has had INCREDIBLE puppies for us and we absolutely LOVE HER!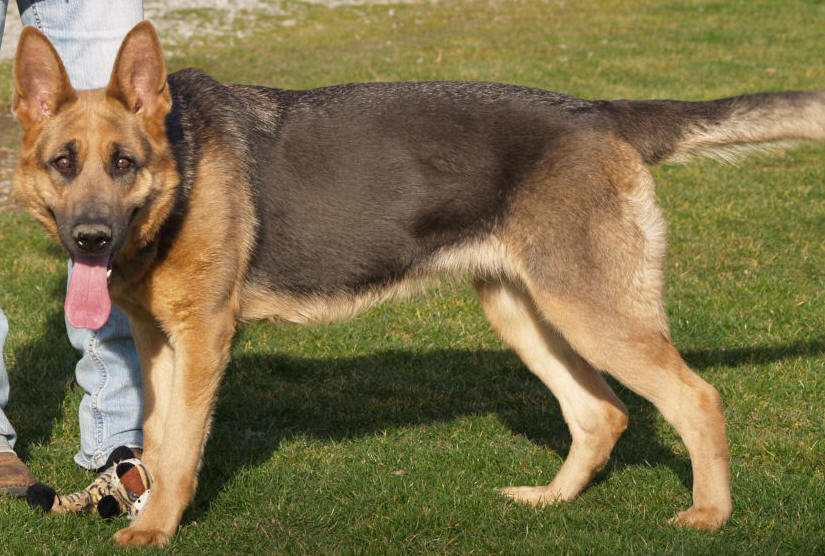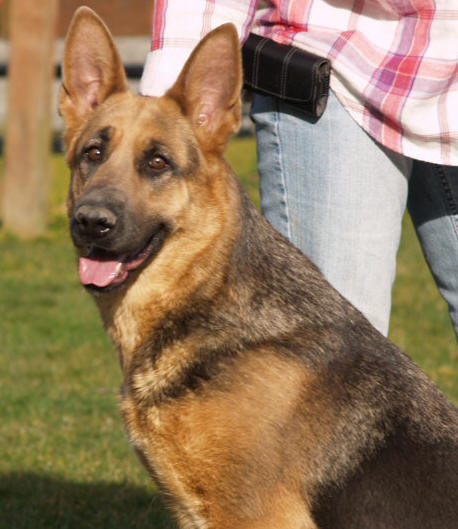 Smoke is a wonderful gal...had her first litter for us in 2011
We LOVE HER!!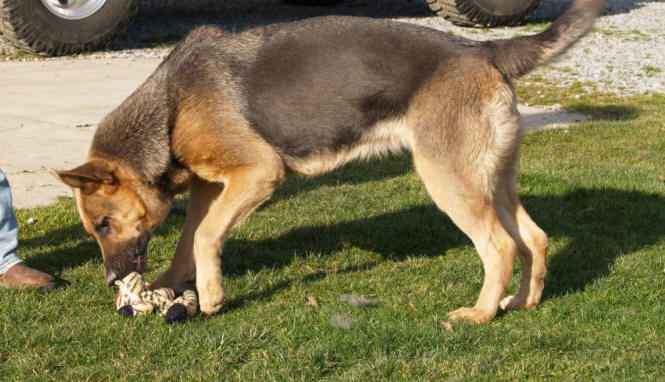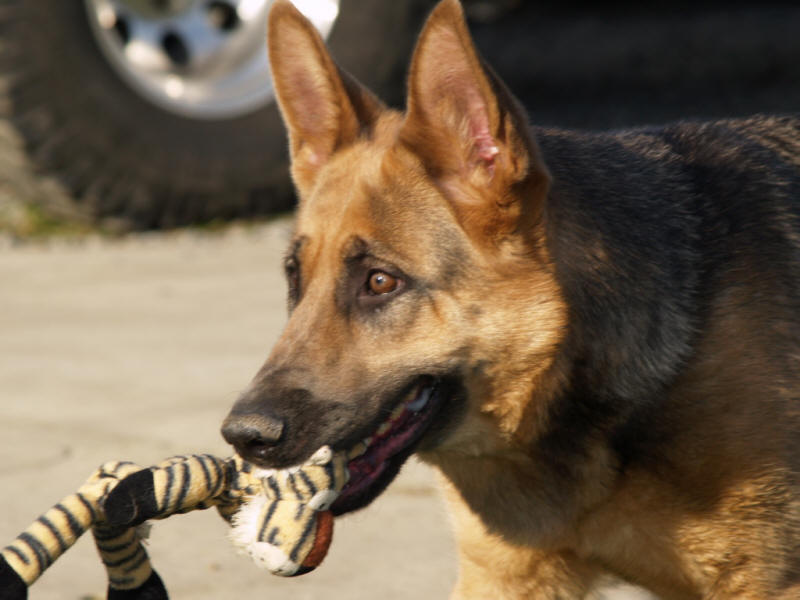 HAPPY to PLAY all day long....very focused....easy to train~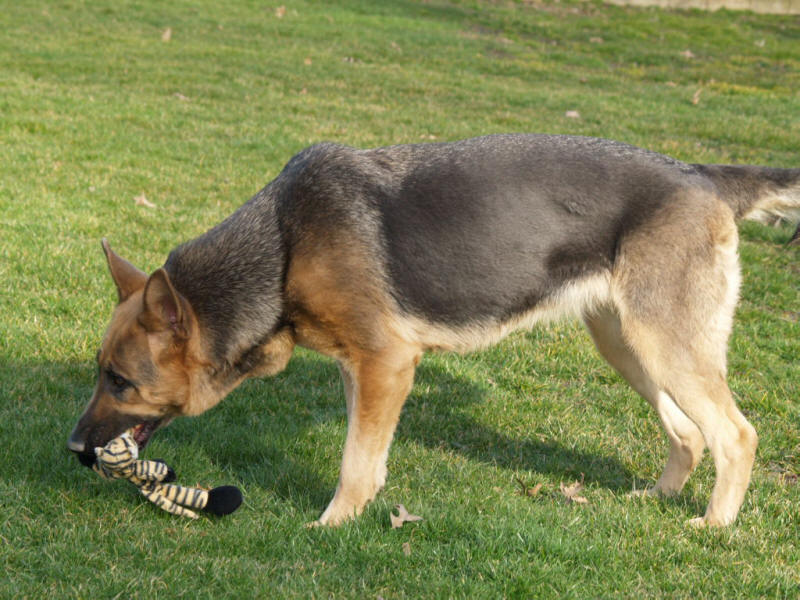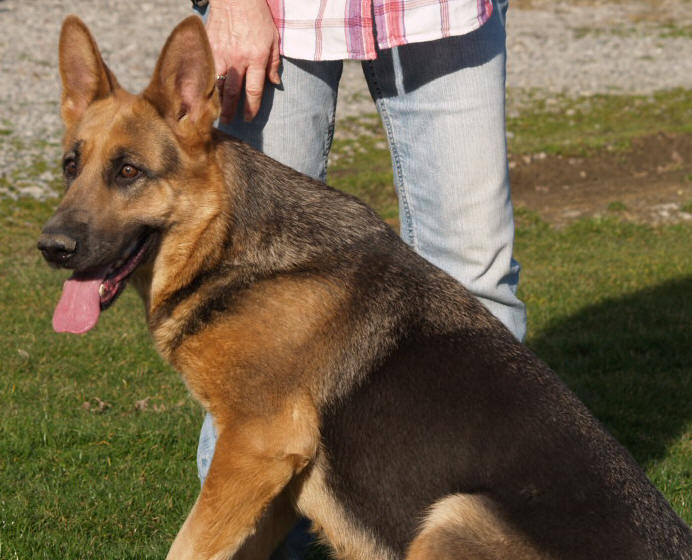 Getting tired :) after enjoying the day of sunshine :)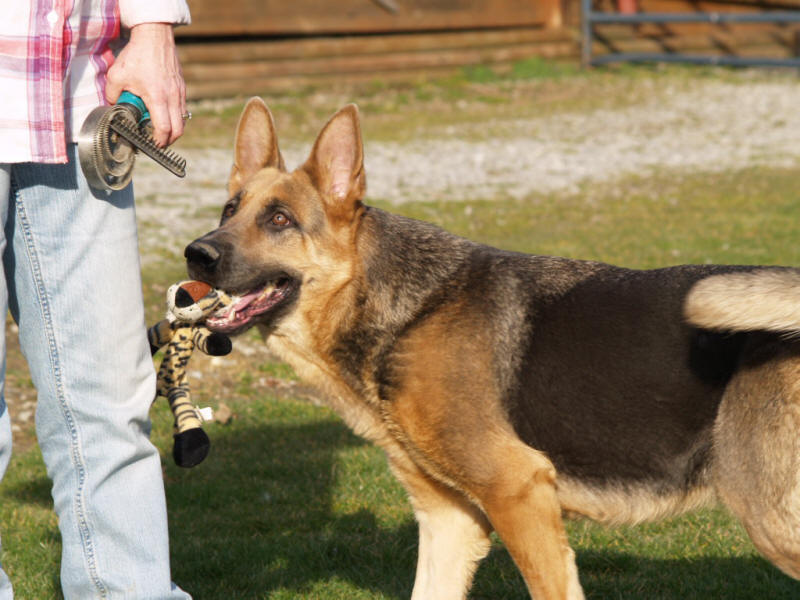 These 4 hang out together all the time :)
Bruiser, Quendi, Jack and Smoke!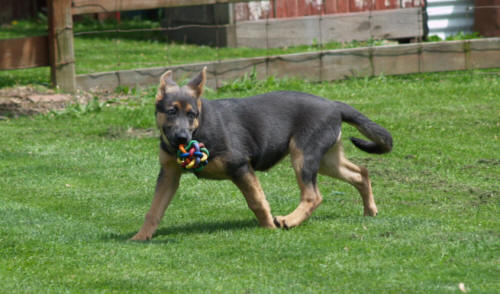 She is getting pretty good about getting the ball away from JACK : )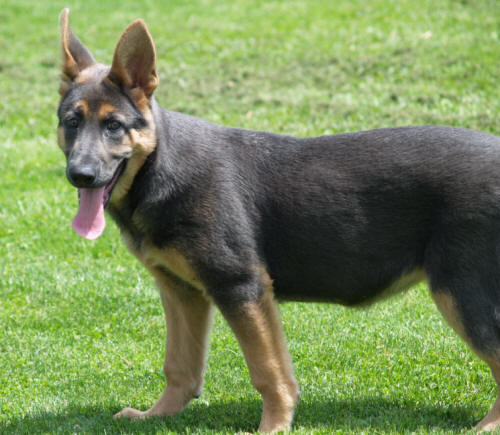 Starting to lose her Puppy coat :)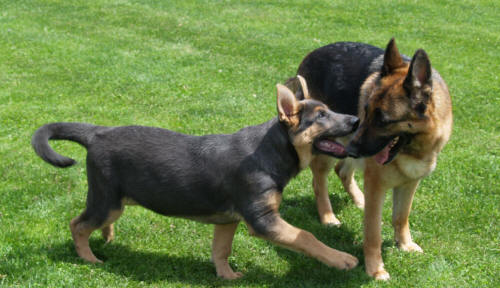 Quendi has been a wonderful TEACHER....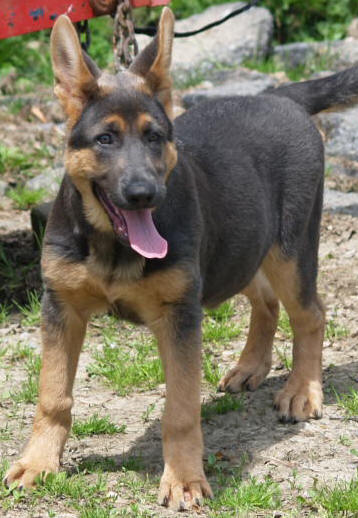 She is growing up fast...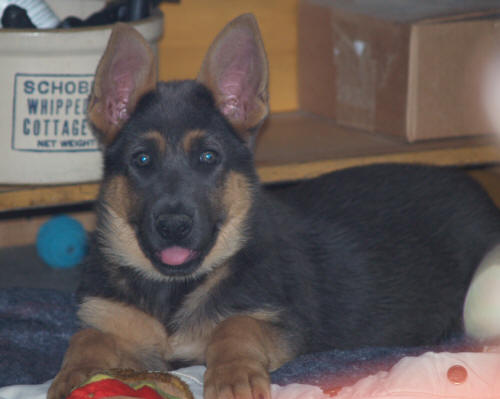 She loves laying on my coat :)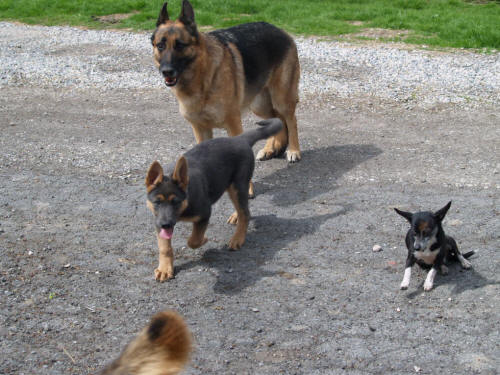 Quendi says, NOT ANOTHER ONE : )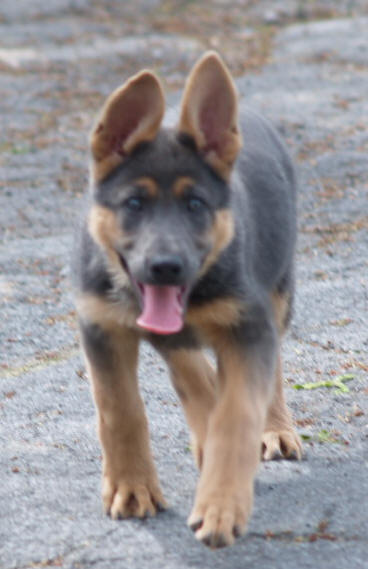 Certainly has an ornery face :)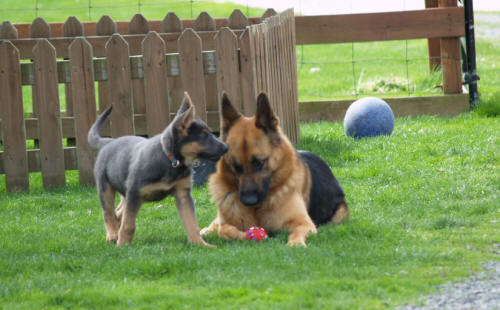 Jack says, DON'T EVEN THINK ABOUT TAKING MY BALL :)



So what else can I get into.........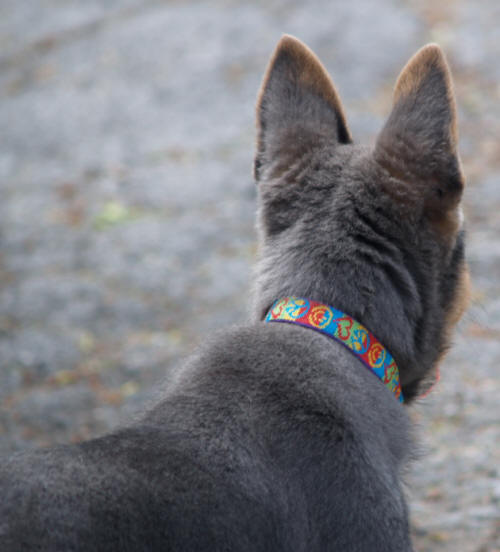 UM..........
Sportin her new Lupine Collar.....
Does it tell my age : ) haha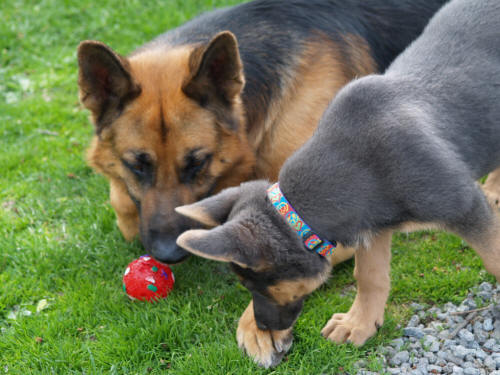 DON'T DO IT....... :)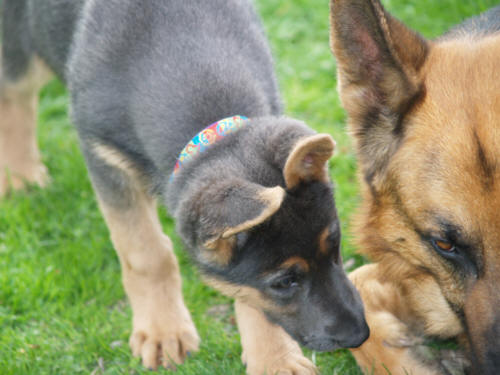 Are you SURE I can't have the ball JACK????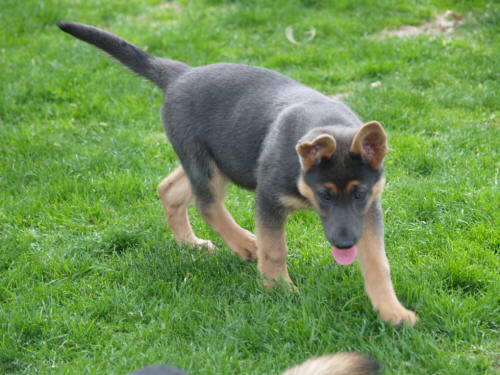 maybe I will just keep circling til he gives it up........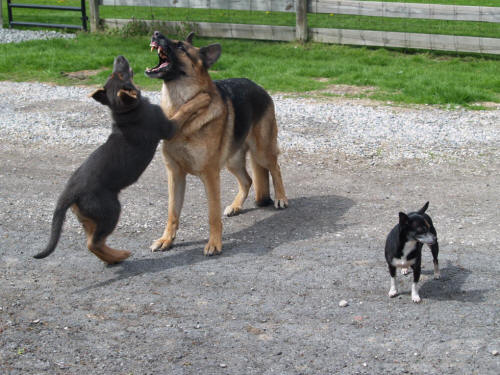 OK, QUENDI is the boss :)