Quendi vom Olympus
Cherry vom Bergmannshof x Xitta vom Olympus
SchH3, OFA Hips Good, Elbows Normal
Black & Red Female

Pedigree
Quendi crossed the Rainbow Bridge July 2013
We will miss her dearly.....
She was my GO TO gal here and it's hard to not have her by my side!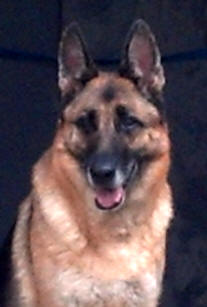 Quendi getting old.....but still a BIG part of our lives....she is helping us raise our girl Kadie......
we had her up for adoption before we moved to NC but she kept running into the trailer and sitting down...
and that was THAT! she is now here with us, and no longer up for adoption....she knew we were leaving and we weren't
LEAVING WITHOUT her :)
I didn't know if she would be happy here...plus I was worried about the weather being too warm and her just
traveling BUT....she is a trooper and did excellent...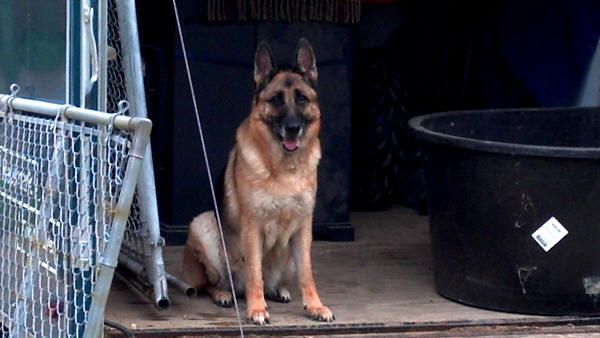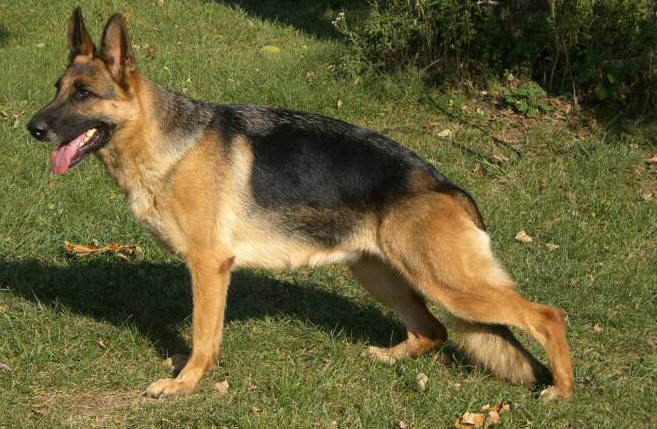 Tracking
Although Quendi is a "working shepherd"
We are very happy to WELCOME QUENDI BACK to our home!
She has certainly wiggled her way into our hearts and we are thankful.
We would like to thank LORA at Windy Ridge German Shepherds!
We will take wonderful care of your girl! I do think she will be very spoiled!!


Sleeping with Jack


Bruiser's new buddy!


Hanging out....


GO ahead.....take my toy :)


Relaxing :)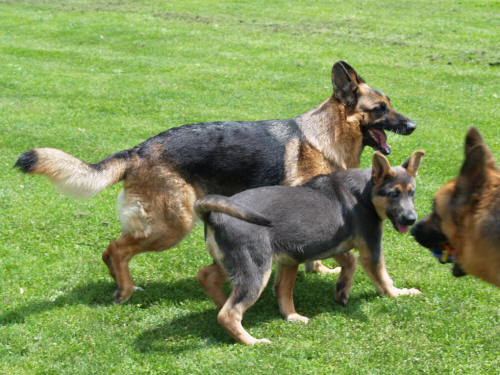 She is a great teacher to my puppy, Smokey and she and JACK are so IN LOVE :)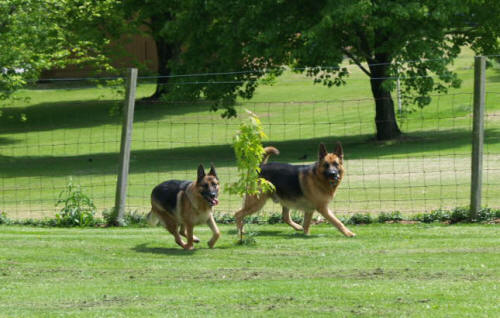 Quendi & Jack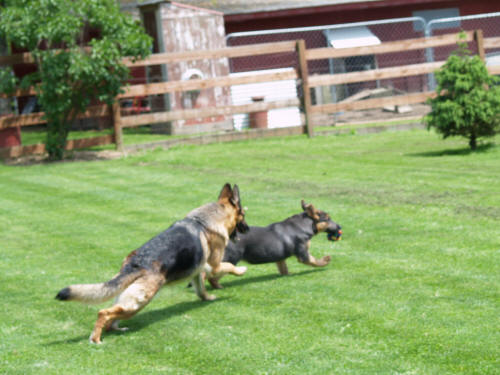 On Smoke's tail :)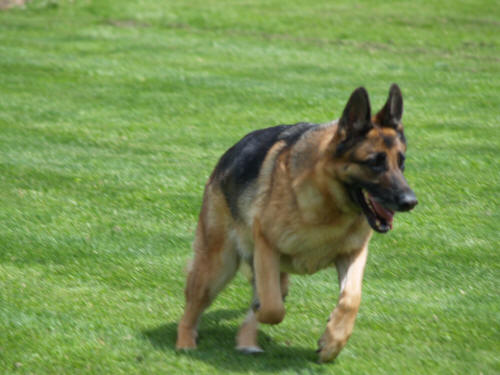 Playing with Smoke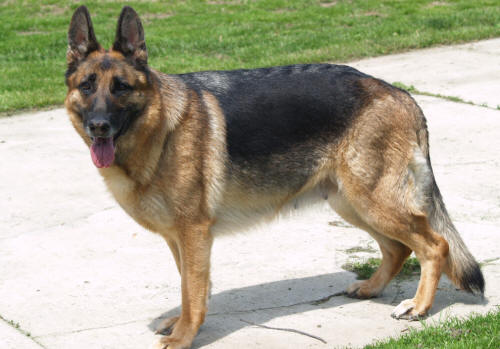 Always waiting for what we are doing next :)
Quendi's More Serious Side Below!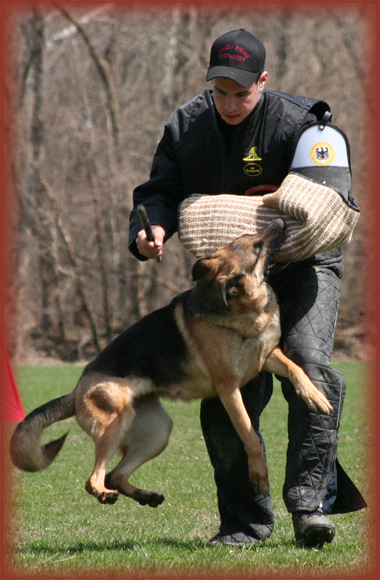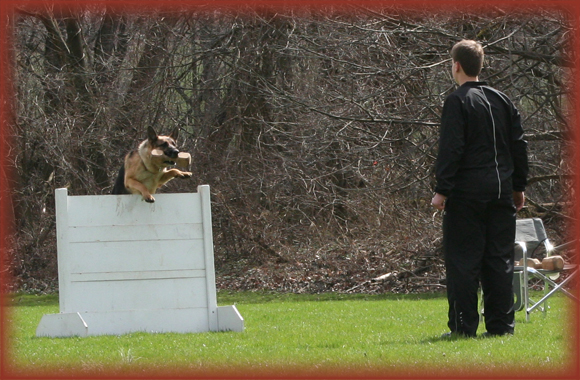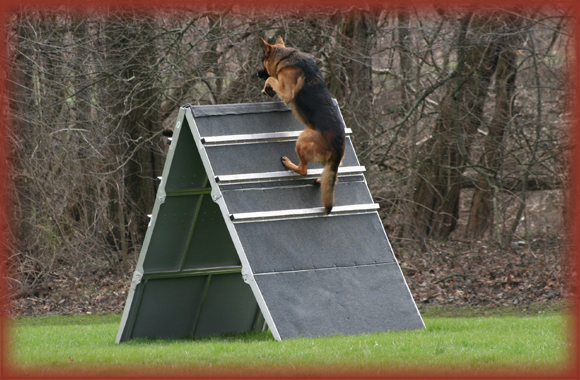 Quendi's Parents BELOW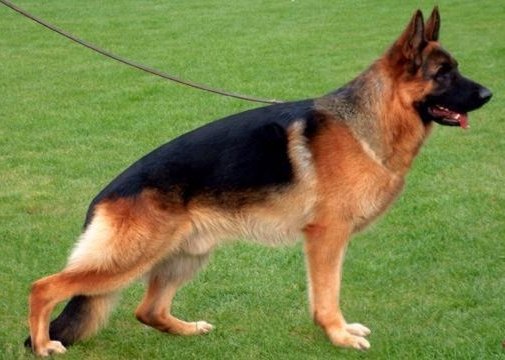 V1 Cherry vom Bergmannshof
Father
Cherry
is a striking black and orange-red, very masculine male with very correct structure.
He has excellent temperament and working drives. His courage is always pronounced.
Note: Cherry has a very strong, well-formed expressive male head with a pronounced stop.
He has a very dark mask, and very strong correctly-shaped ears. His front line is absolutely straight.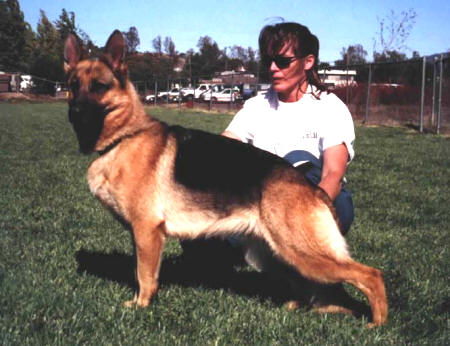 V-Spitzen Xitta Vom Olympus
Mother
Xitta, like her dam Prima vom Steffen-Haus, radiates beauty, style, and personality.
She has excellent prey and working drives.
She loves people and children. And she is always pronounced in courage.
THANKS for stopping by