Mi Koda Vom Mintern
MI Gizmo of Burghill x Conny Schwarz Schoneit
Black & Tan-Female D.O.B. 12-03-02
AKC, DNA, OFA, Microchip
RETIRED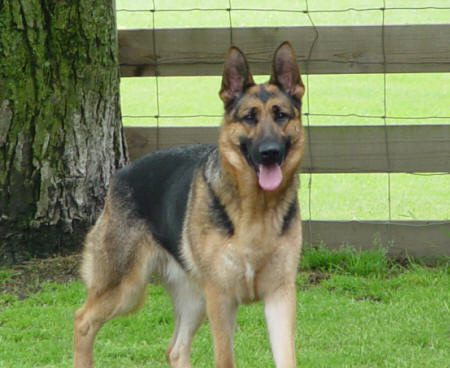 Koda & Kodie, her sister were born on my birthday 2002 and I couldn't have asked for a better birthday gift from my old foundation gal, CODY then her having these puppies for me. Cody has since crossed The Rainbow Bridge, and my hope is for Cody's next two girls... to give their love and joy to others like Cody has shared with us as a family and with lots of folks who have her kids.
Gizmo, Koda's father is just as special to us as he has fathered many litters and also helped in the raising of many of my young boys. Gizmo has the most wonderful manners : ) He WAS an incredible shepherd!!

Koda is looking more and more like her father, Gizmo and just beautiful to watch with such a flowing gait! We will share Koda's puppies with you and at some point soon, she too will be retired....This will be tough for me....as I am watching my puppies grow up, live their lives with me here and then grow older and have to retired....
But, it's been a TRUE JOY to share them all with YOU!
Thank you for stopping by....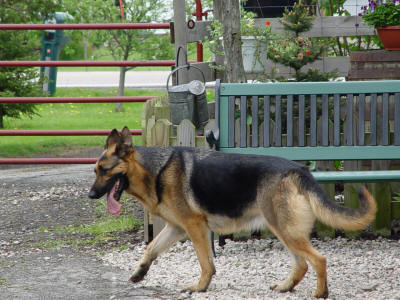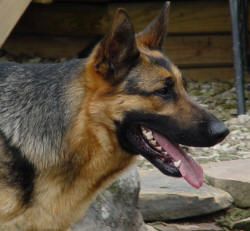 KODA
Some baby pictures to share with you : )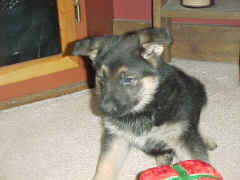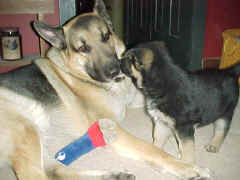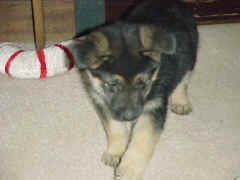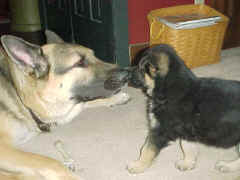 I am in the house trying to learn manners too HAHA Hope Bubba does a good job!
These are PRECIOUS MEMORIES for me....as Bub was certainly a blessing :)