Mi KACIE Gypsie Girl Von Mintern
Gypsie & Bugs
April 23, 2016
Black Sable Female
AKC, DM Clear
Kacie has been ADOPTED and will be starting her new life with a WONDERFUL COUPLE from Illinois!

This decision was not easy for me, BUT, I know Kacie is going to happier having a JOB to
do and for that I am thankful for! After talking to them about what they were wanting and needing,
I KNEW KACIE was the gal for the job :)

THANK YOU ART & NANCY!
I felt like I KNEW YOU BOTH the moment you stepped out of the van :)

I CANNOT THANK THEM ENOUGH for their love and devotion to our shepherds!
They had previously had several of Alice's dogs from Snowcloud and were searching again, for another....
THEY ARE PERFECT FOR HER and SHE FOR THEM!
I will be FOREVER indebted to you both for everything you do and will do for Kacie!
We look forward to the updates and adventures!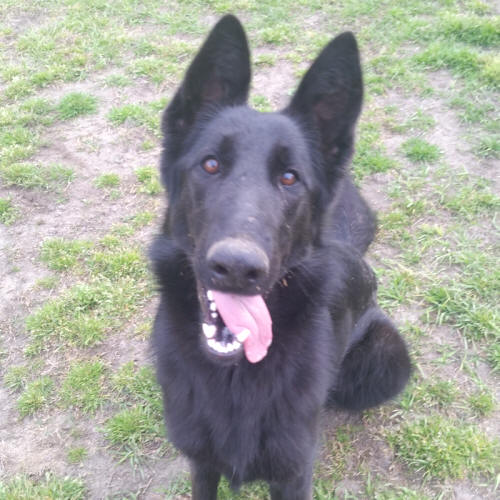 A year old....We just love this little gal!
Dirty little girl- we have lots of sand here LOL



Kacie's eyes are so intense and when she is playing ball, she is SPOT ON every time...she is fast and fun!
LOVES SHOWING ME HER BELLY :)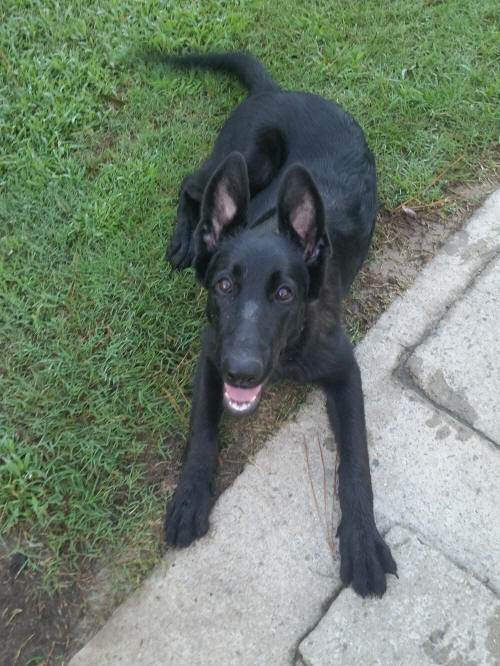 Kacie is growing and we love her more every day :)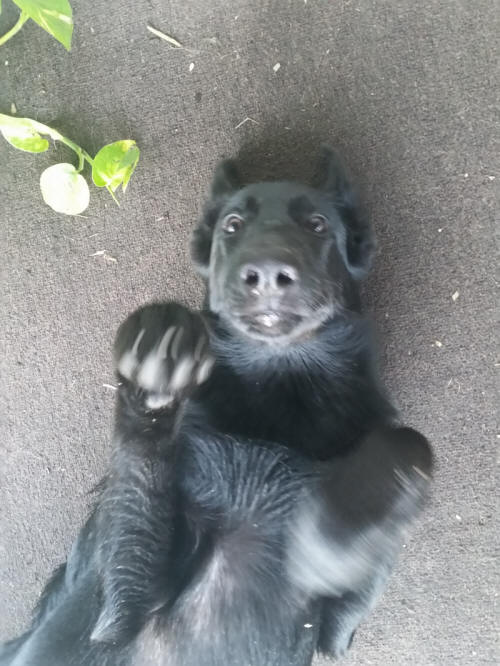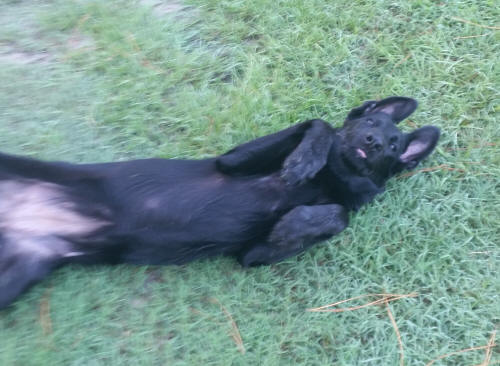 I ask her to "Let me see your belly" and this is what she does.....it's hilarious :)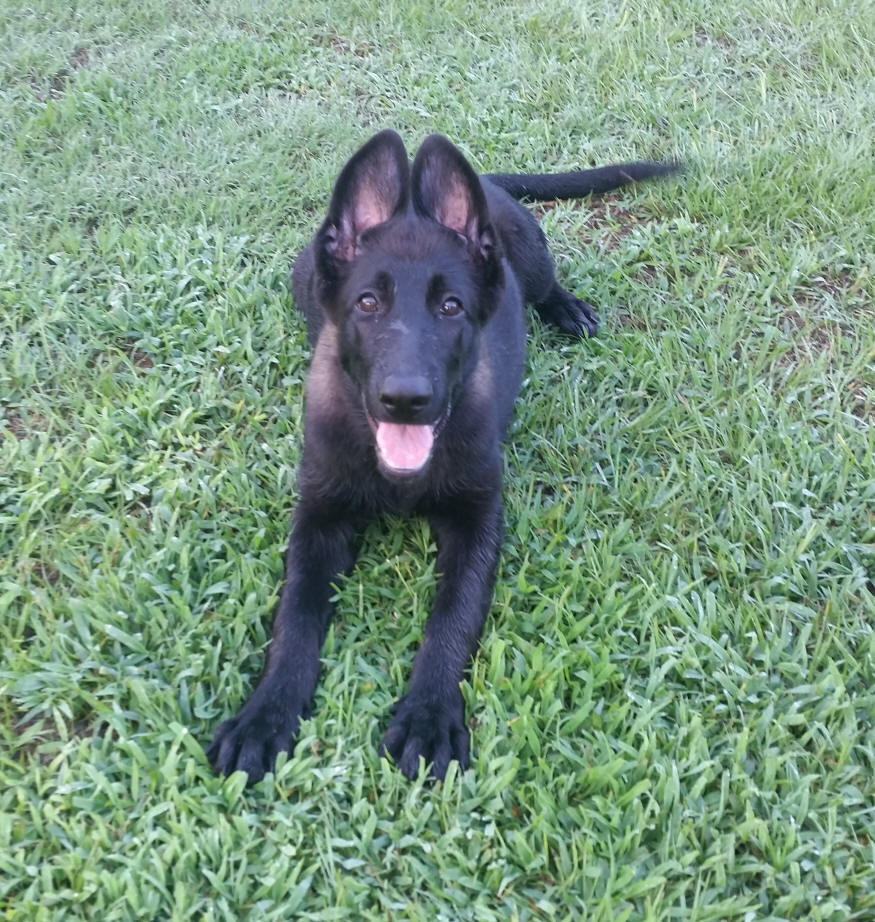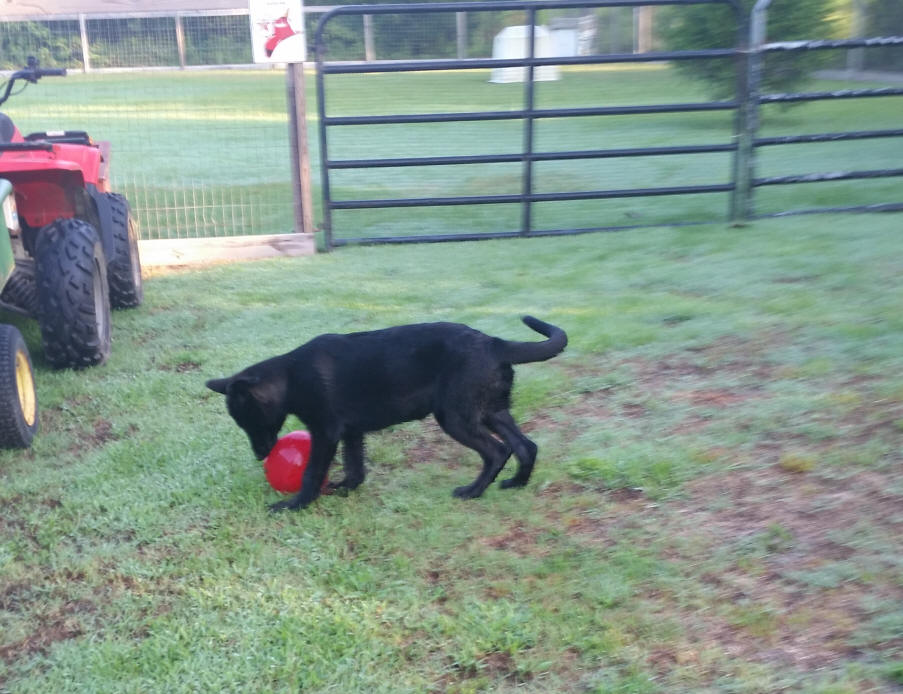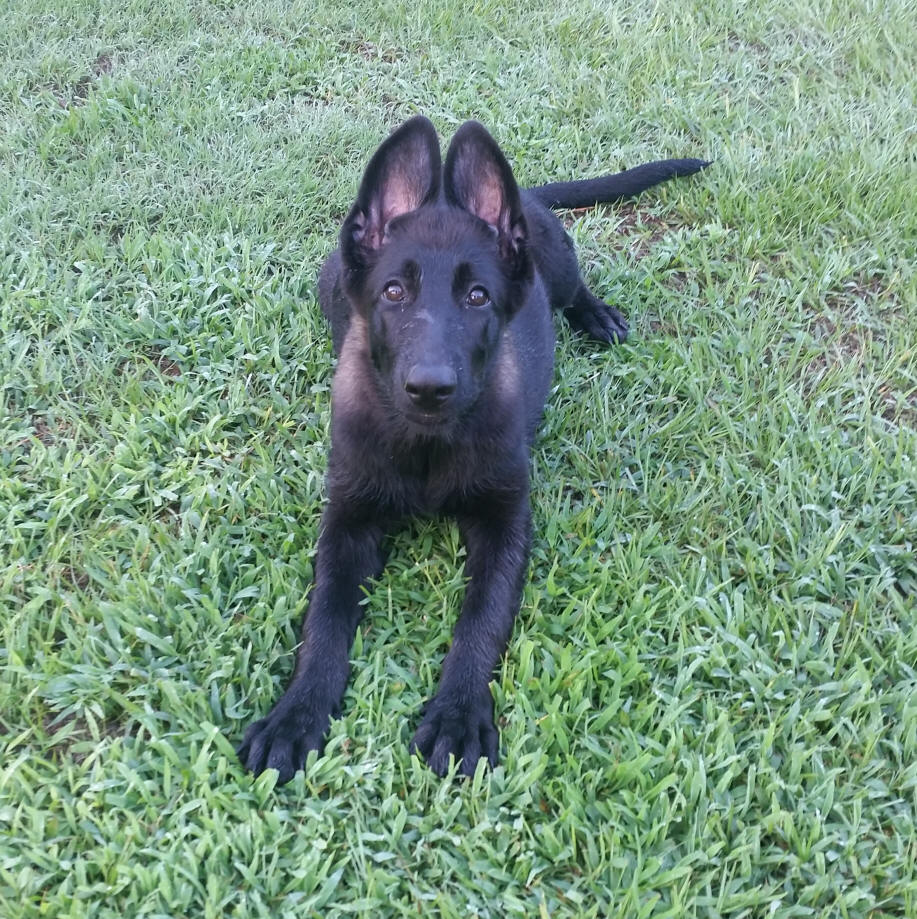 Week 6