Hurricane Florence September 13, 2018

This was certainly a storm like no other....we are SO BLESSED to have had a plan to leave with the dogs and have a loving and
safe place to go! Thank you Brenna & Daniel, for opening up your home to us and the dogs! We LOVE you both and will always
be grateful! Pilot Mountain, NC has become like a second home to us!!

THANK YOU ALL WHO KEPT US IN YOUR THOUGHTS and PRAYERS!!

Although we did have some damage to the house, kennel and property, we were one of the very few who can say they still have
a home to return to. I am writing this on Sept. 27, 2018 and many MANY homes and businesses are still under water.

The photos below are hard to look at but far less disturbing than many around our community.
Burgaw, NC is a beautiful quaint town. We continue to pray for Burgaw and all those who are in NC, SC and surrounding areas hit by the storm!!
This storm was large and left behind much destruction!

We also wanted to THANK YOU Michelle Robinson for starting a GoFundMe page to help us with the damages and loss. We truly are blessed
to have such kindness set upon us during this difficult time!! This fund will help us buy dog food and supplies that we lost, plus help us with the clean up!
THANK YOU ALL SO MUCH who have contributed!

Also, wanted to THANK Melanie McPeak and Susan Dayton for the food delivery from Chewy yesterday! WE LOVE YOU GUYS so much!! The dogs
love you more :)

On our knees with our heads bowed! THANK YOU LORD and AMEN!



Leaving on September 11, 2018
The trees were starting to look brown because we had needed rain.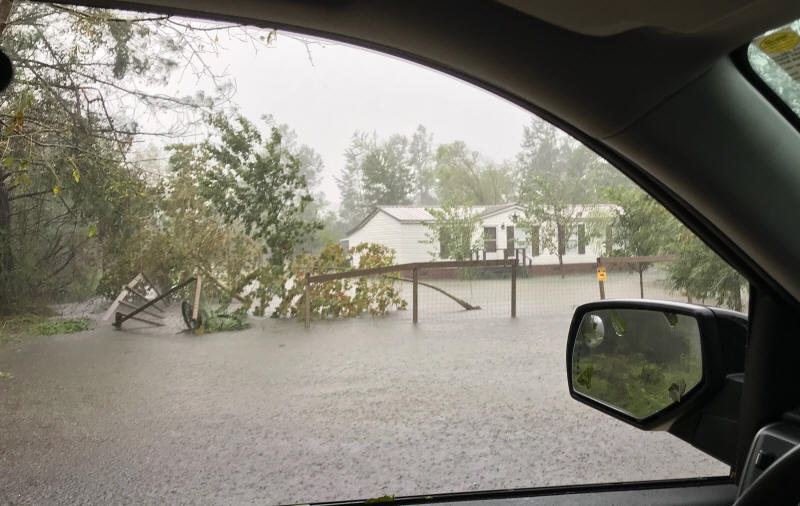 The waters were high-photo courtesy of our neighbors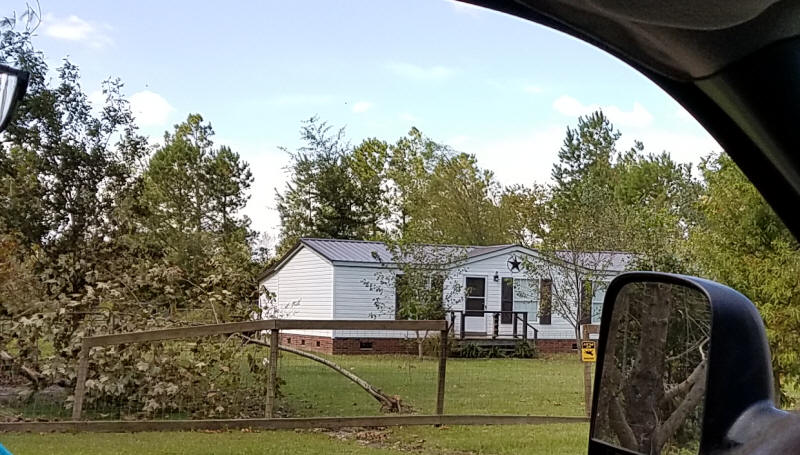 Pulling back in on September 23, 2018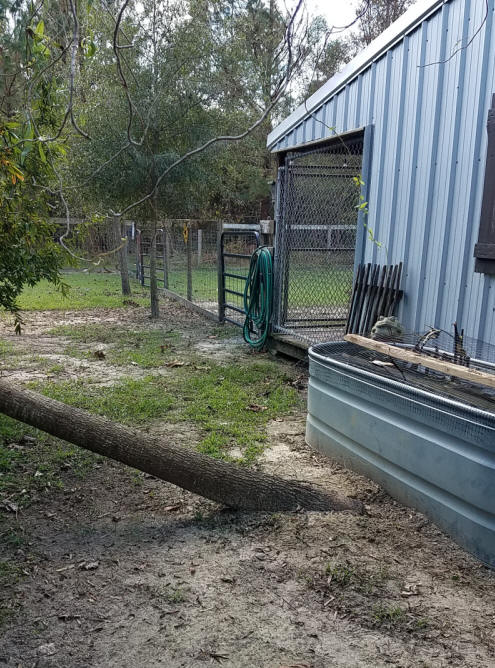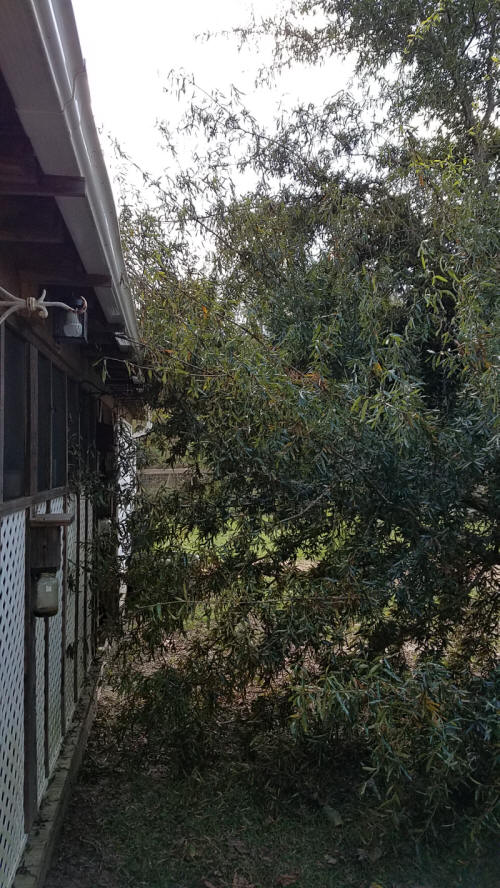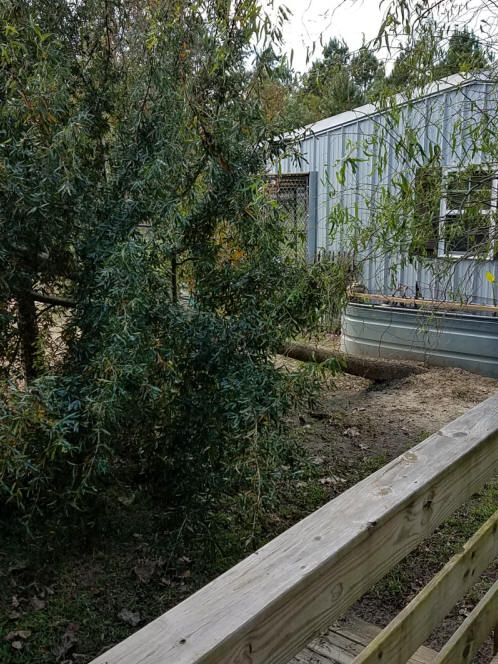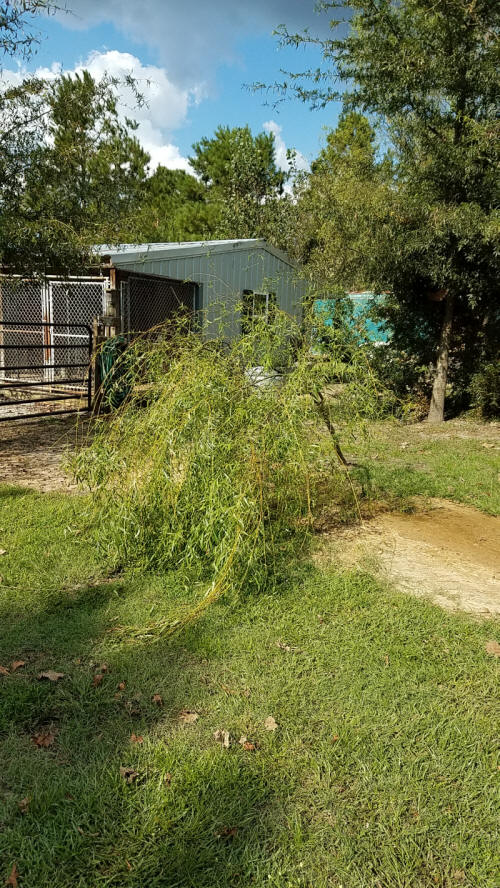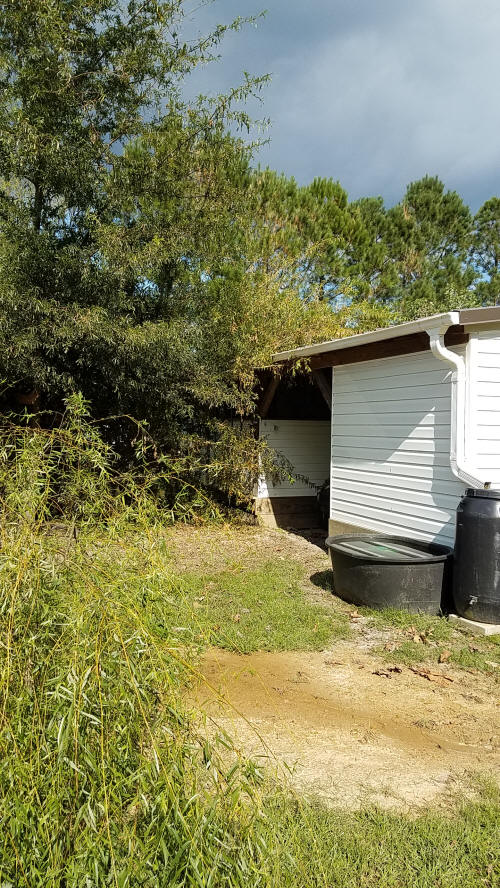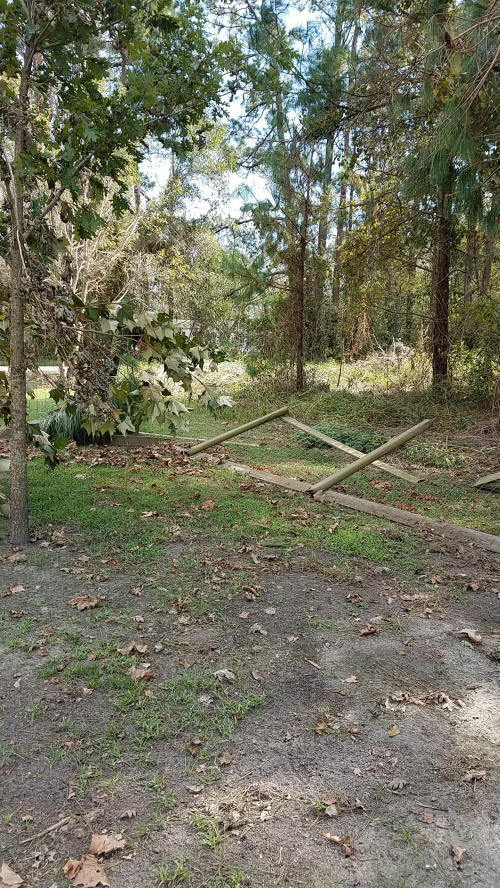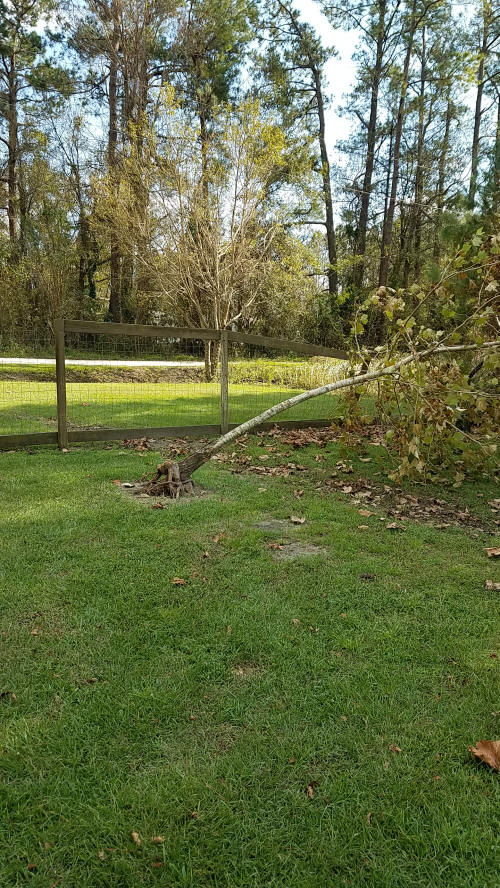 One tree at a time :)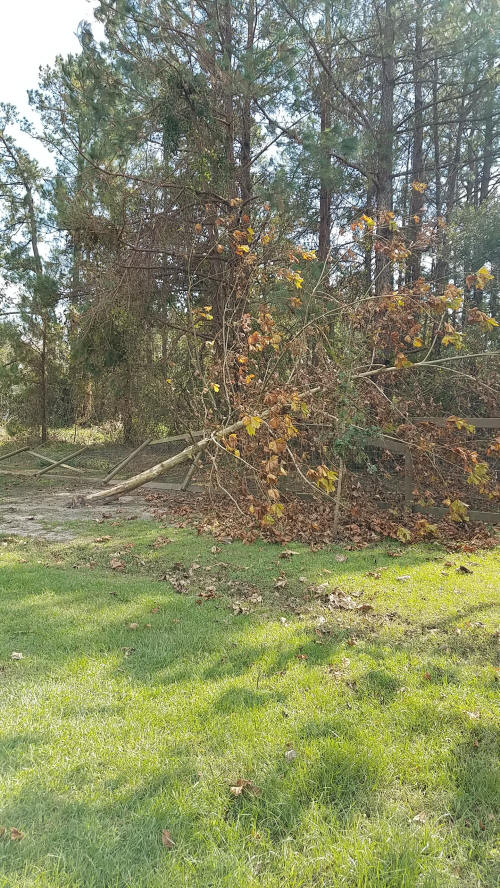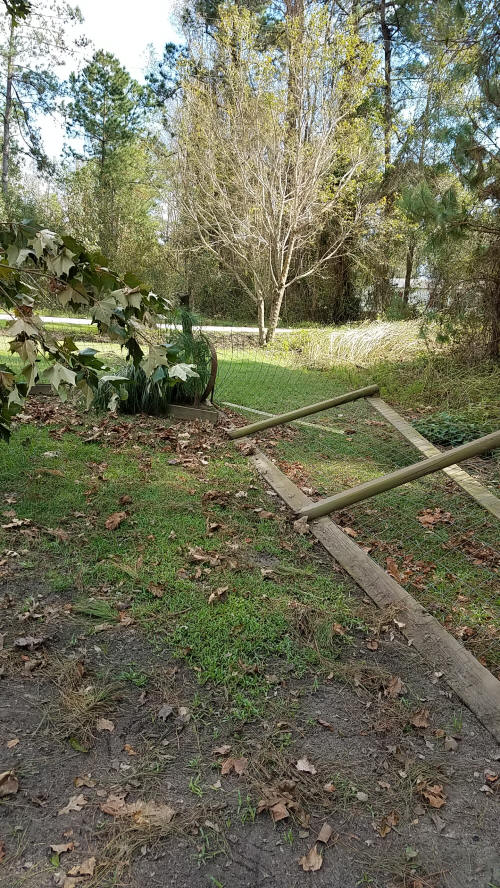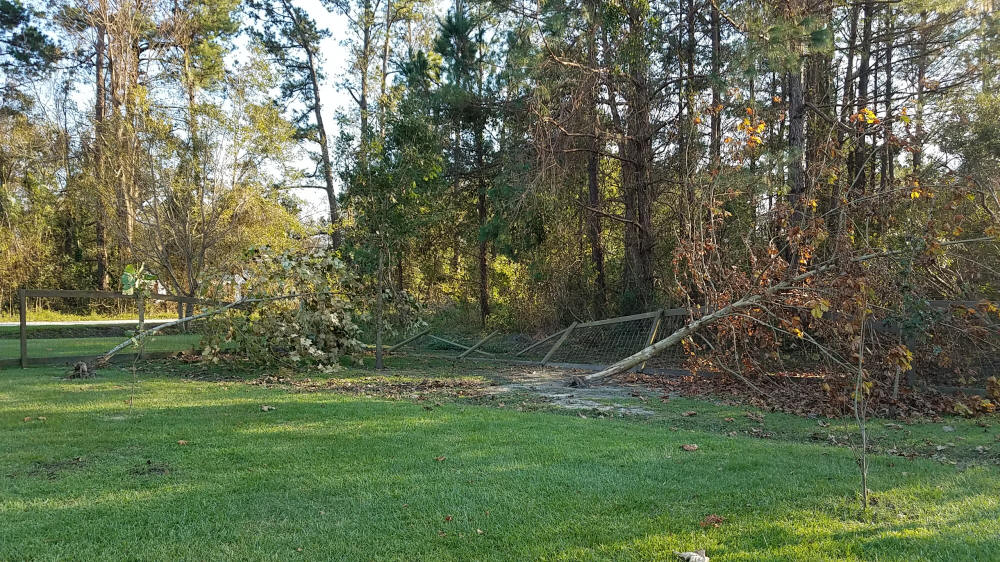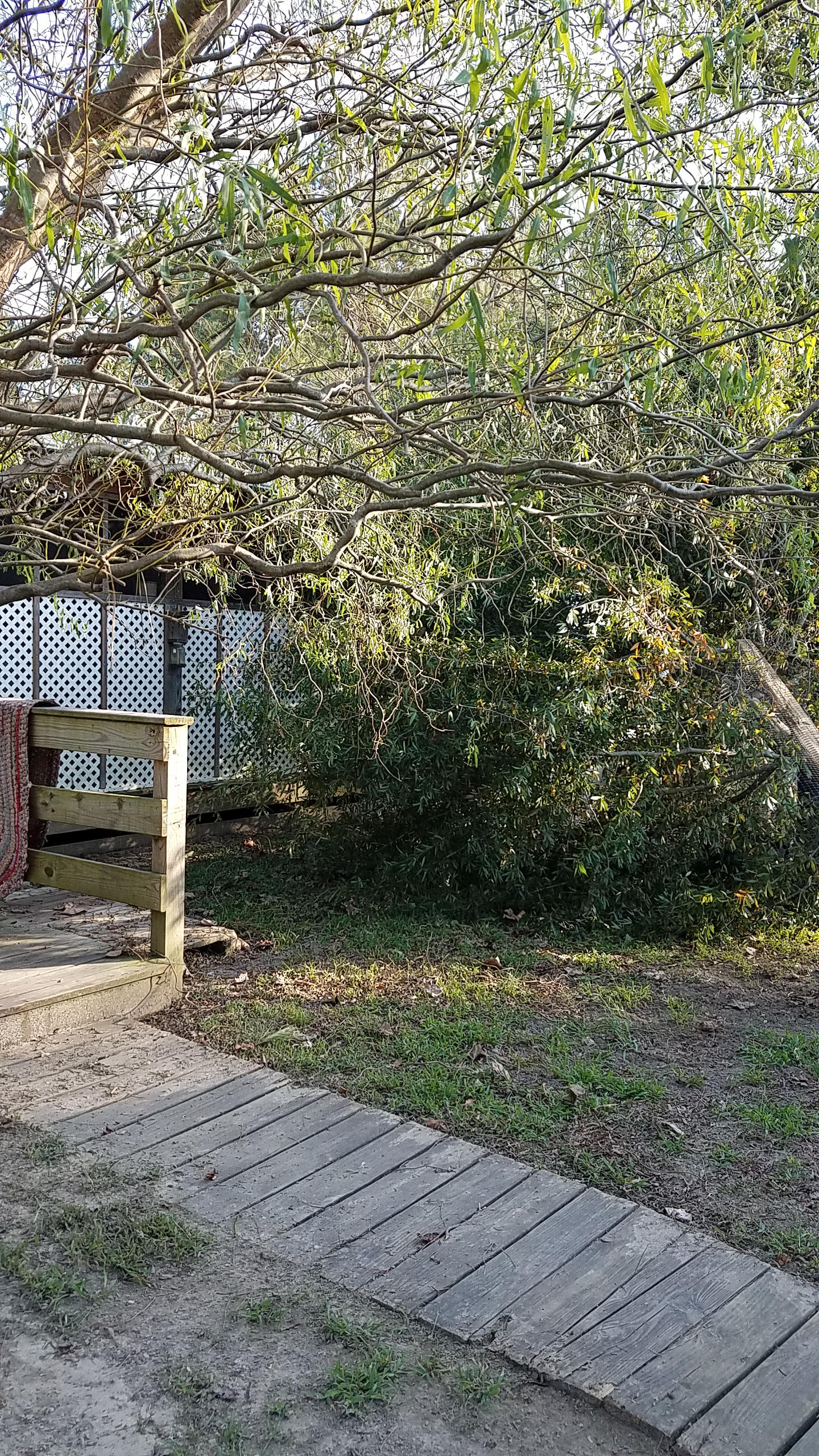 We lost many many trees that we have planted since arriving in NC in the summer of 2013. This was our 6th summer. And our second Hurricane.
Hurricane Mathew came thru the Fall of 2016.
The few trees that really with stood the winds, were the little maples we brought from Ohio, still in buckets at only inches high...then we planted them at only a few feet high :)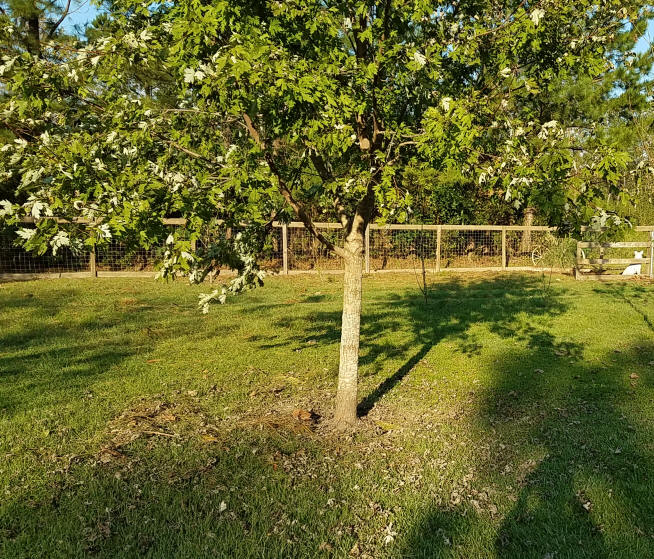 Maple from Ohio-She is still standing tall! :)

As we reflect on this storm, we are most grateful and thankful to our Lord! We were very blessed to have so many of our Extended family and friends,
PRAYING for us and for our safety. We truly feel blessed and very honored. THANK YOU ALL!

We will start clean up and work towards making this house feel more like home again!

THANK YOU ALL SO MUCH!
I will try to post pictures as we go.

For those who would still like to contribute to our rebuilding, you can do so with the below link.
THANK YOU IN ADVANCE as we will have some continued repairs to the kennel once we can get thru the Winter.
https://www.gofundme.com/hurricane-florence-4-minterns
Psalm 91:11
For he will command his angels concerning you
to guard you in all your ways;