Mi Gypsee Girl Vom Nikkie Girl Mintern
"Gypsee"
Nikkie & Brutus
AKC
Born: 11-16-2020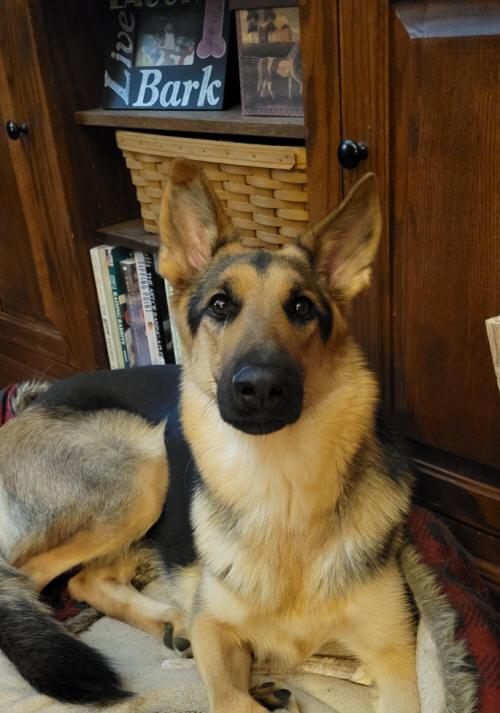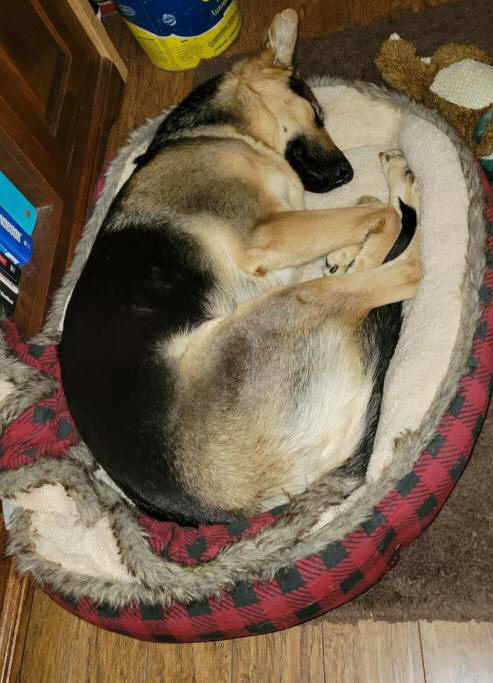 Gypsee is 2 years old now and I truly have no words in describing what she means to me!
She has filled SEVERAL VOIDS that I thought were un-fillable. (I know this is not proper English LOL)

She has never missed a sunrise nor sunset with me. She has spent her entire minutes, hours and days looking after me!
Her job, handed down by God is to look after me and keep me grounded......for this I am FOREVER grateful to this little,
sweet, kind, gentle, smart and amazing girl!

I may not have experienced 2020 like most folks...as we are quiet people who
spent alot of time at home and with each other.....but 2020 was very hard for me. I lost my sister, Terris in a car accident
and that was truly heartbreaking for me. She truly was my Best friend! Missing her is daily and always will be. I know this kind
of pain is tough...and we do get through it....but on top of losing her, I lost Bugs and Gypsie as well... Devastating is how I felt like
describing those times...extremely hard!!

Gypsee was born in 2020 and I truly had NO intention of keeping a puppy from Nikkie's litter :)
Paren suggested it and so did my best friend Brenda! Both who truly do love me and helped me through a very rough patch in my life!
I will be forever grateful to them both :)

And so, a seed was planted and it started growing even though I was not really thinking about it....I felt hurt, lost and just not able to LOVE
something again!! Love is a beautiful thing but when we experience deep loss, it's hard to move forward sometimes....
But I kept moving forward and with the grace of GOD I now experience the LOVE of a puppy that I truly thought was impossible :)

Gypsee does things with me and for me that I have never taught her....she has been at my side from day one when we brought her in the house
after the others in the litter left.....she is my constant...and I mean constant....and there really are no words that explain her love for me
nor my love for her...She has been such a joy to have in my life....she is smart and witty and funny and ornery!
She can do anything...she is great with kids and babies and puppies.......she also loves our chickens, duck, turkey, rabbits and pigs LOL
She has been a true true JOY and God truly knows how thankful I am for her....daily I pinch myself :)
She has given me time to grieve and yet has made me move on and forward....ONE DAY AT A TIME!

I am forever THANKFUL to God for this beautiful GIFT.....like her Mom, Grandma, Great Grandma and Great Great Grandma before her~~
Miracles do happen!

THANKS for reading....I truly appreciate it!!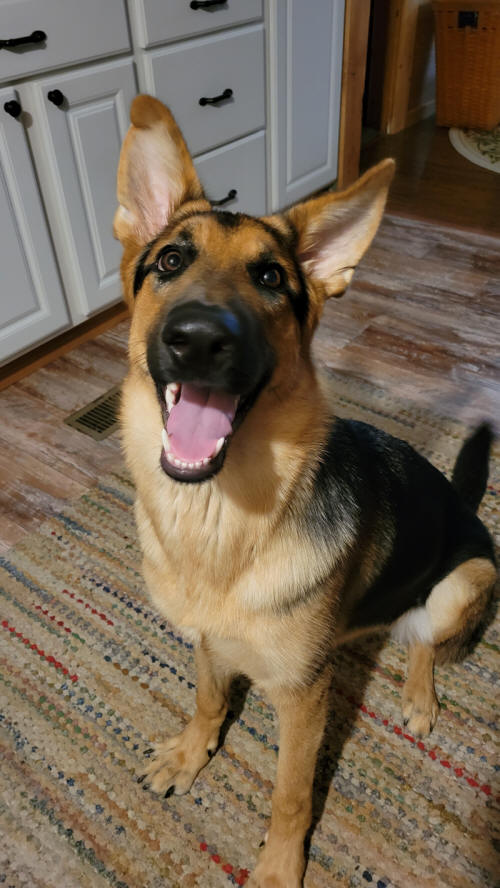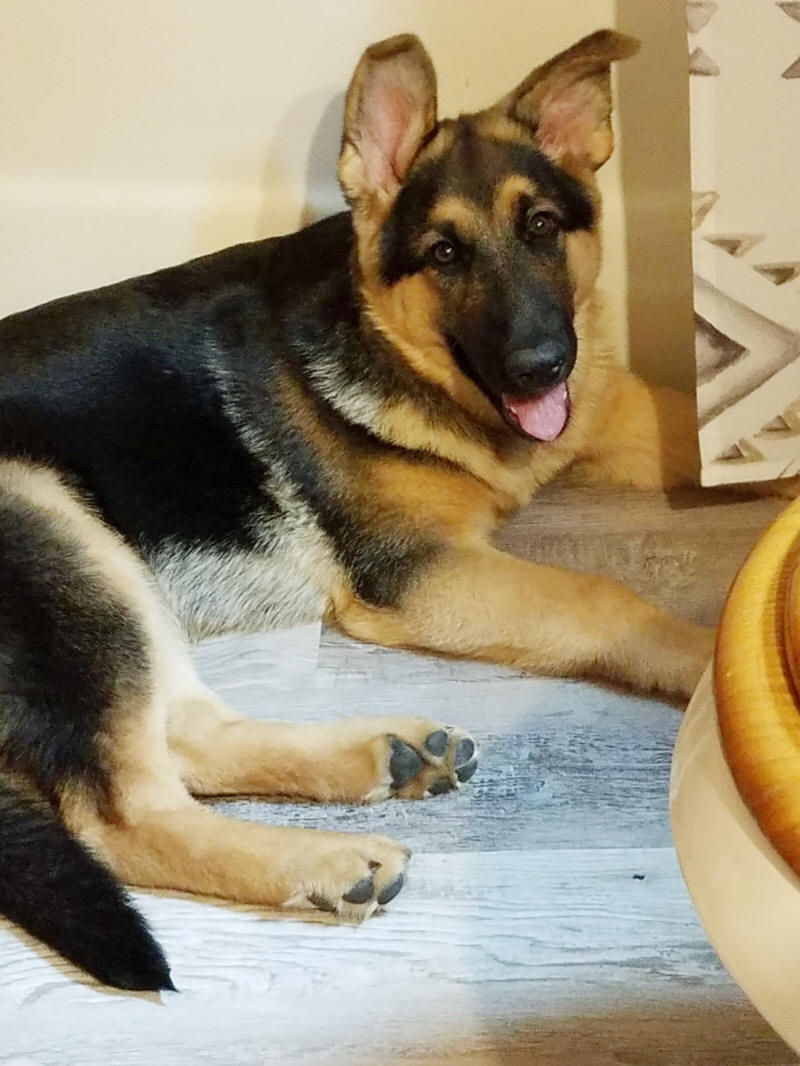 17 weeks :)
I am more thankful each day that passes for this sweet puppy.
She is certainly a GIFT from God !! My old Girl Cody was that as well
and she is Gypsee's Great Great Grandma.....there is a LONG line of the most
wonderful shepherds in Gypsee's background! Gypsee is everything we have worked
for the last 26 years!!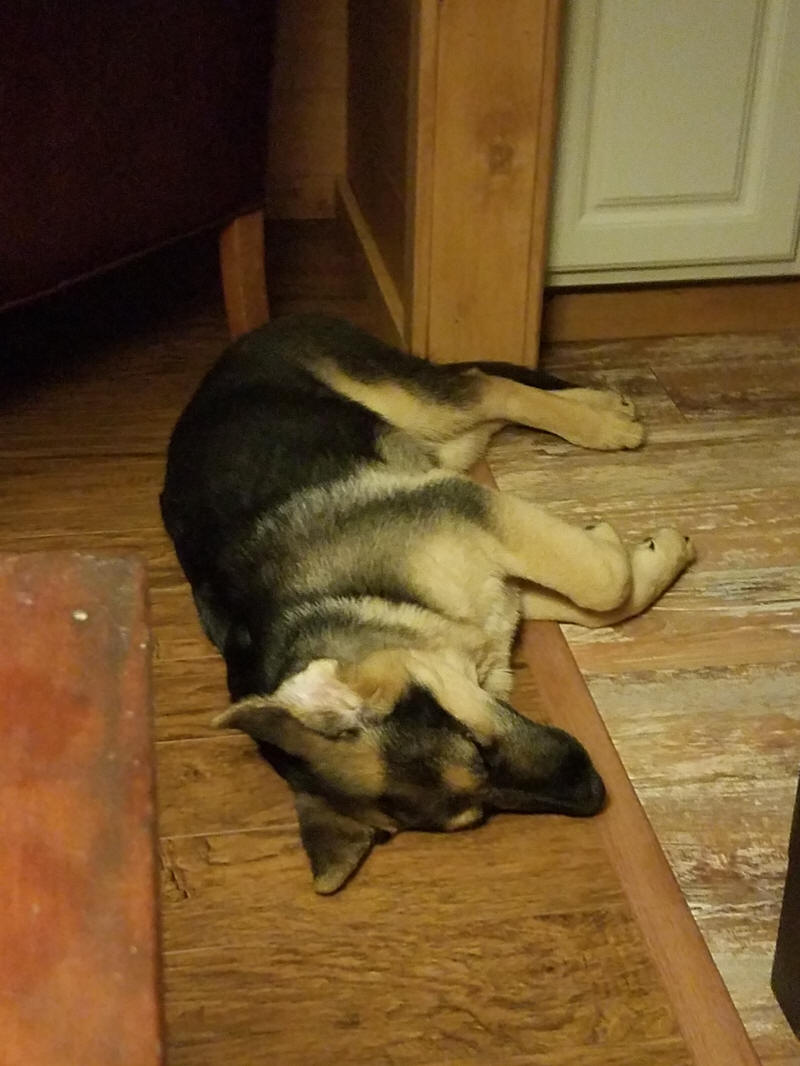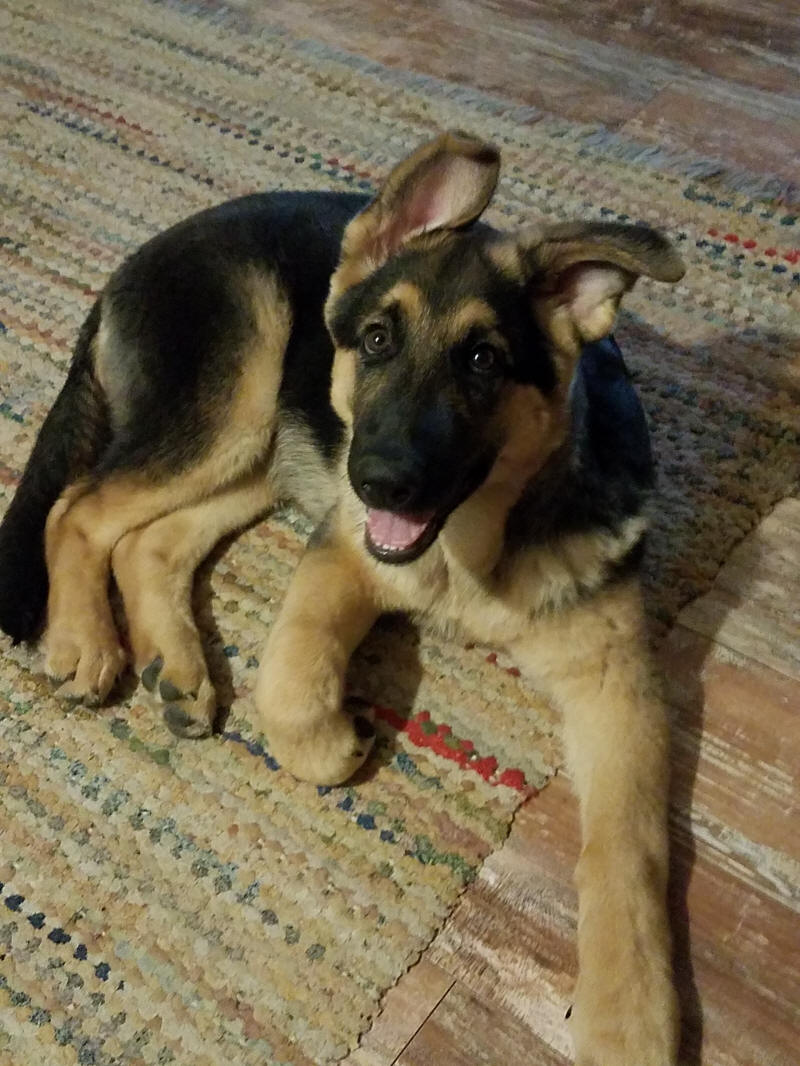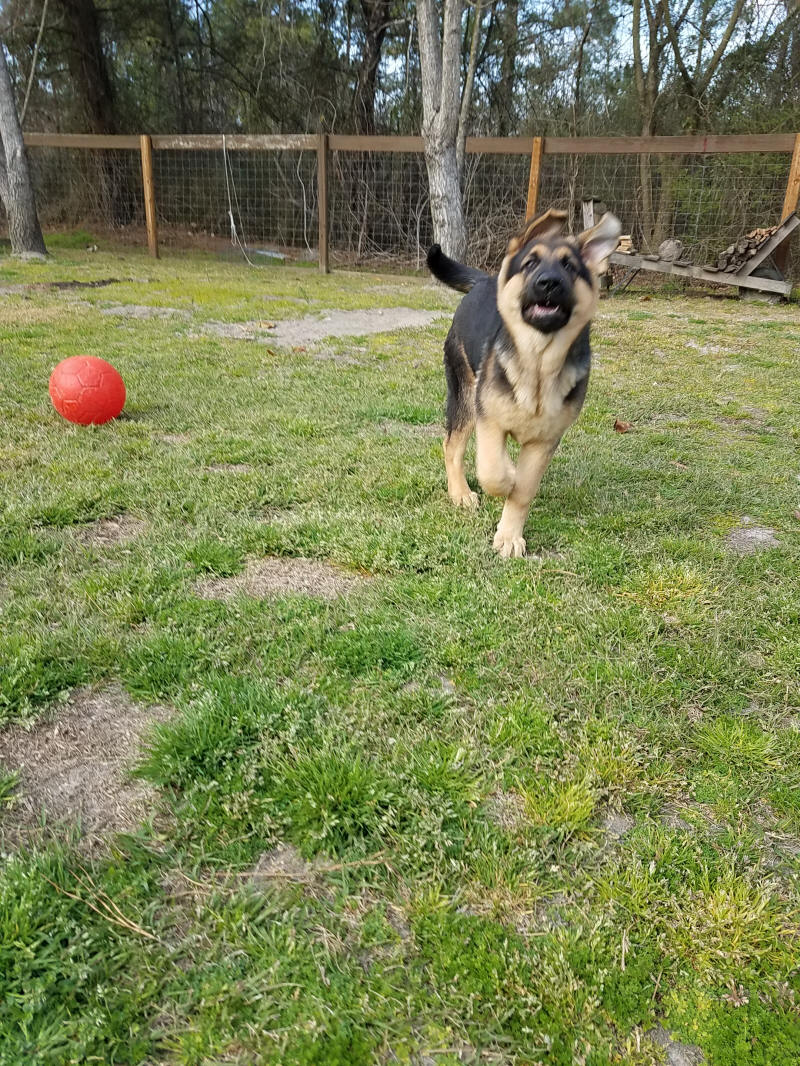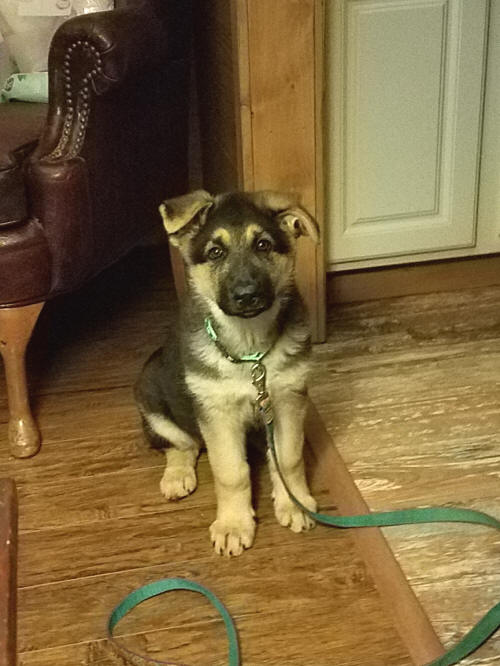 12 weeks old

Gypsee is my constant, 24/7 sweet, loyal and loving puppy.
She is so full of love and sweetness, it's almost unbelievable.

Some may wonder about her name...as alot of you knew her Grandmother "Gypsie"
who we lost in February 2020...this little gal will help us continue on with what
we have been so very blessed to have.....our Original Lines back to our old girl CODY
through Nikkie, Gypsie, Kodie and then CODY!
As the line gets longer, we realize just how long we have been breeding and how so
very blessed we have been with such wonderful girls!! It truly makes my heart Full!!

We don't expect Gypsee to be Gypsie in any way....not at all...but we miss that girl,
miss her being right there in the middle of everything and thought it was time to
fill the empty spot in our hearts and in our home.....and so...

Please stop back and see how she is growing and doing and we will gladly share her
days with you!!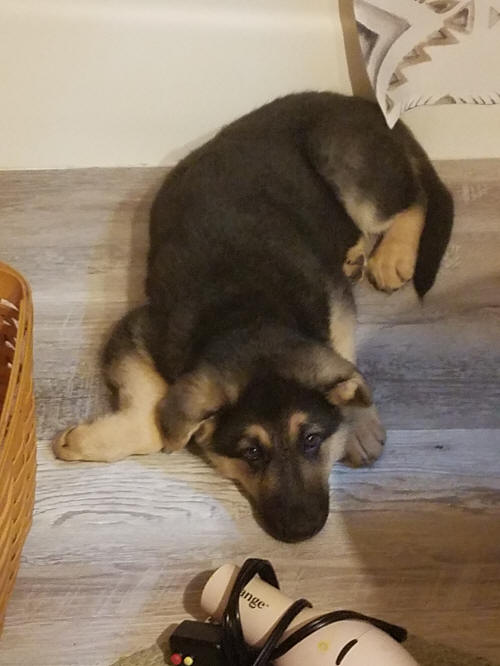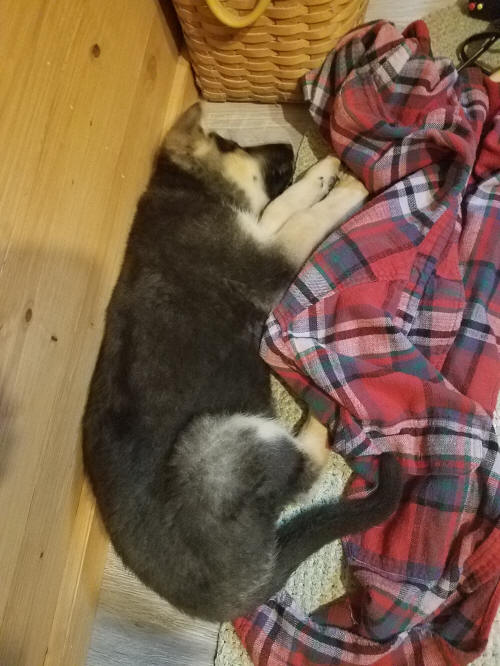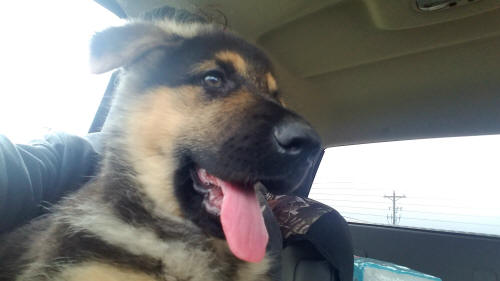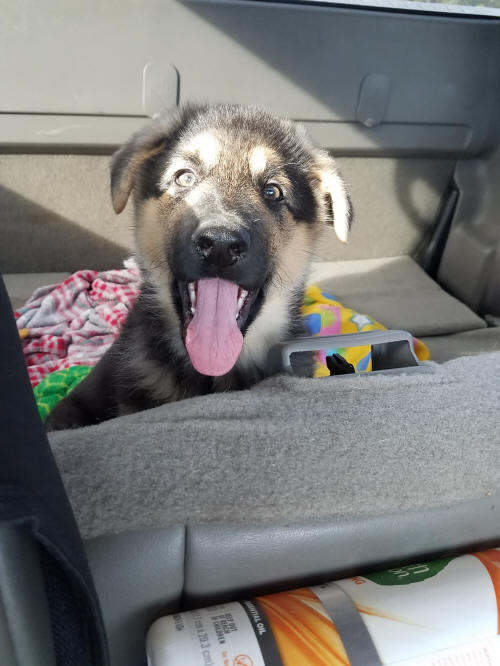 Truck rides daily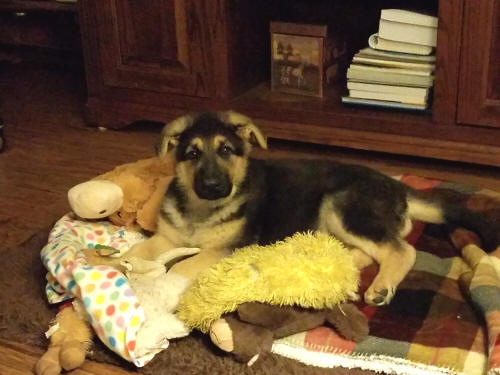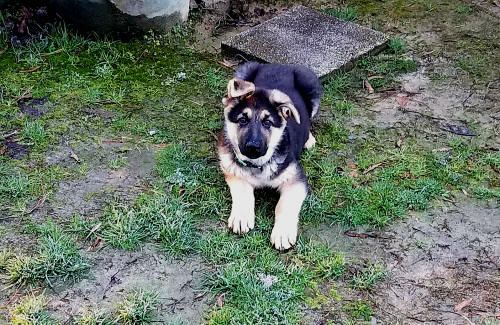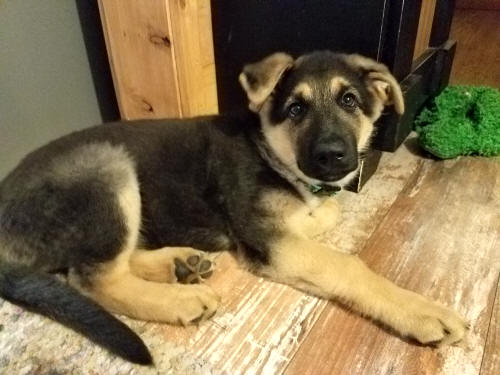 Gypsee at 12 weeks...doing amazing....she is doing fantastic at house training, and is
our constant companion....having gone to the grocery store, Walmart, our son's shop and
loves the truck! We are blessed to have her!!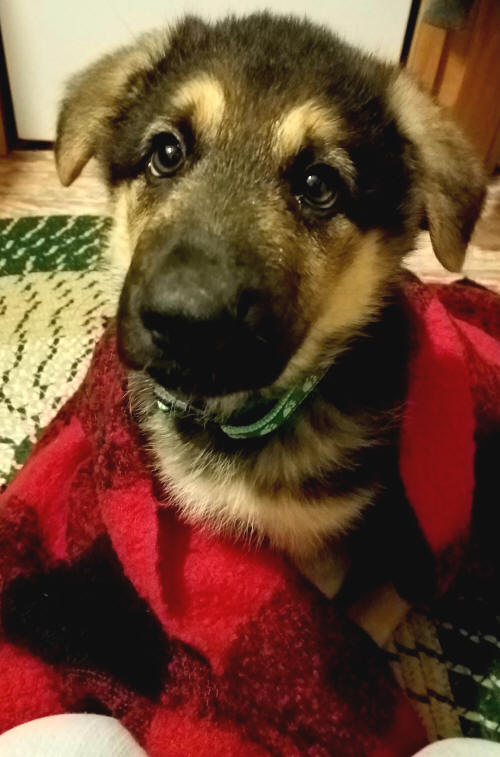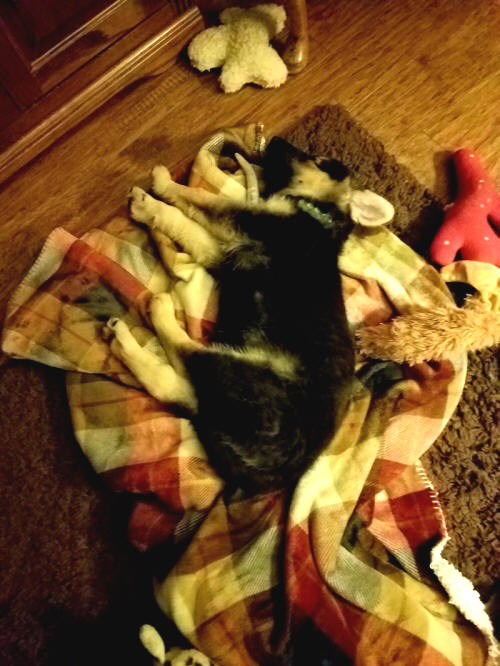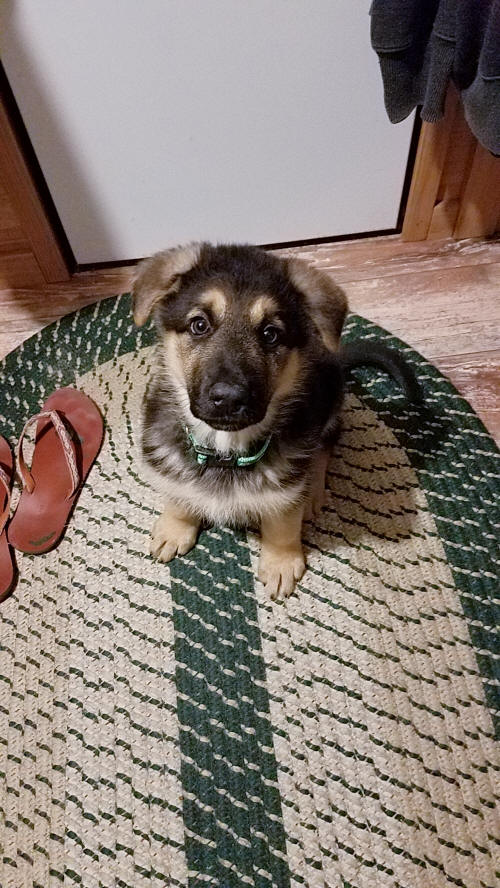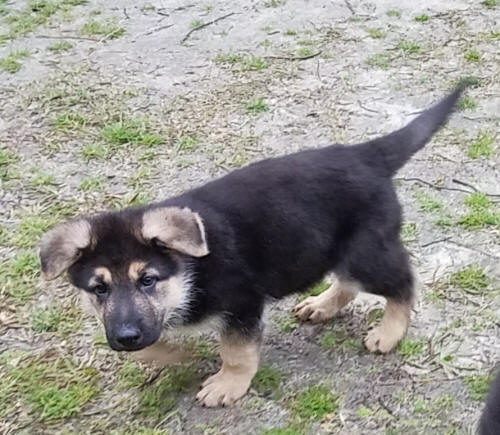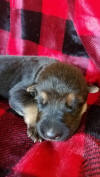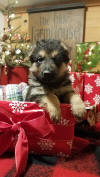 Week 1 Week 2 Week 3 Week 4 Week 5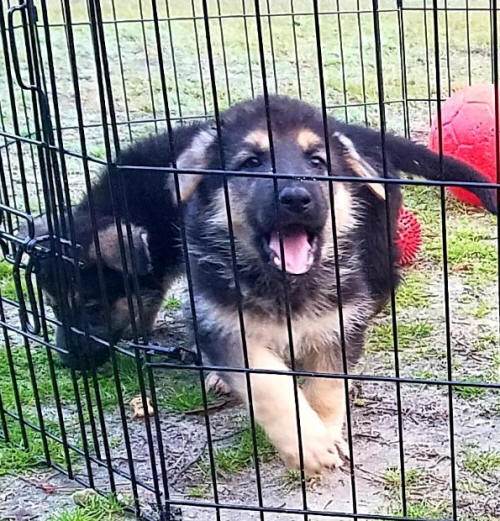 8 weeks
Female
"Gypsee"
Naming her after her grandmother GYPSIE who we lost this year.....
Staying here with us...in honor of her grandparents,
Gypsie & Bugs, who we lost both this year, 2020....