Kree & Apache Litter
Puppies Born October 5, 2019
I am very proud of Kree as this is her first litter and she is ever so nurturing to these babies!
This really is a testament to the bloodlines that I have chosen to keep and continue in my lines for breeding!
I watch her as she loves on them, feeds them and watches over them...and it truly makes my
heart full....Anything I ask of her, she will do or try to do.....she is very loyal and loving
and very devoted to me.....makes me happy to have her to help me continue on with the
bloodlines that STARTED IT ALL!

These pups will make wonderful family companions. Very loyal and nice size. Not too large
but very sturdy and able! Both parents are incredibly healthy and happy dogs!!

My email is misheps1@gmail.com
Please send me any thoughts or questions you may have!

AKC REUNITE Microchips available......let me know if you would like more info!!
http://www.akcreunite.org/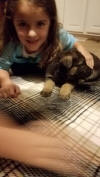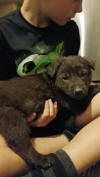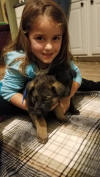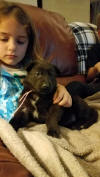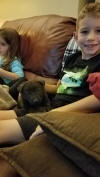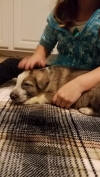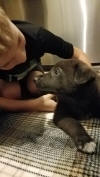 AWESOME SOCIALIZATION!! Grandkids love the pups!
we are so proud of our grandkids :)


2 Females and 7 Males

WEEK 3 PHOTOS are HERE!!

4 Puppies only available.....See below
1 male and 2 females


Week 1 Week 2 Week 3 Week 4 Week 5 Week 6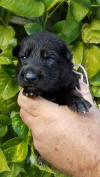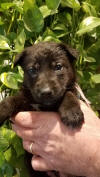 FEMALE
Black
Pink Tag
AVAILABLE
Miss Pink has the sweetest personality.....she is always at my feet!
Loves to be right with me! Love her sweet personality!!
Kids would be a PLUS for her!!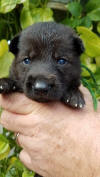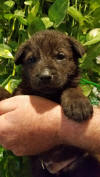 MALE
Black with some dark tan
Green Tag
AVAILABLE
Mr. Green is a kind puppy! He is always waiting for me and once he
hears me comes running...Just love his sweetness!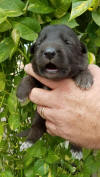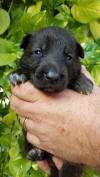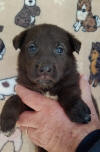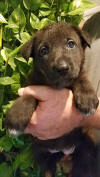 FEMALE
Black w/white panda paws
No Tag
AVAILABLE
This girl is the largest of the litter and certainly the PICK"
I hope that she finds someone who is looking for a WONDERFUL COMPANION!
She is a DOLL!!




Puppies Below Are Spoken For!
THANK YOU!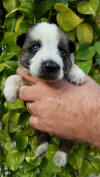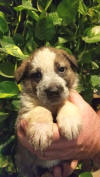 MALE
Sable, Black & White Panda
No Tag
"GIZMO"
Headed home to OHIO with Jeremy and his beautiful family!
This will be Jeremy's 4th puppy....and yes, he is a Long time PART OF THE FAMILY LOL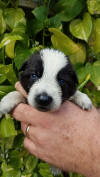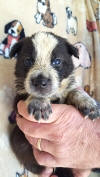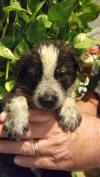 MALE
Black & White Panda
No Tag
"Jasper"
Megan & Family along with "Alice"
who is a Nikkie & Lil Bubba Daughter Born 06/06/18
West End, NC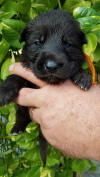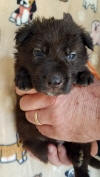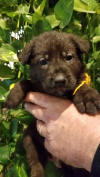 MALE
Black
Gold Tag
"Rambo"
Vania & son
Elwood City, PA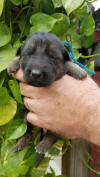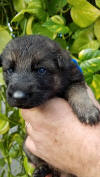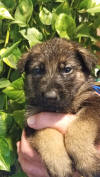 MALE
Black with some light on legs, possible Bi-color
Blue Tag
"Takoda"
Brenda & Neil along with Zena who is a daughter of
Camo & Brutus 06/09/018
Troy, Illinois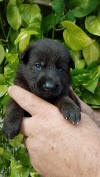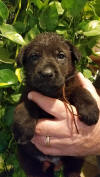 MALE
Black/Brown
Brown Tag
SPOKEN FOR
Stephanie & Chris
Kennesaw, Georgia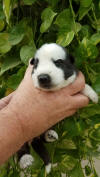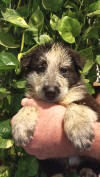 MALE
Black & White Panda
No Tag
"Tokala"
SPOKEN FOR
Debbie and Service Dog, Nashoba
(From Bugs & Gypsie)
Monroe, NC
This puppy will be starting his learning process for Service Work
along side Nashoba who will help train.


AKC REUNITE Microchips are available for your Puppy.
Please let me know if you choose to have your puppy Micro-chipped!!
Kree did amazing and we are so blessed! She is a new Mom and we are so proud of her!
We have BEAUTIFUL puppies and I will have pictures soon!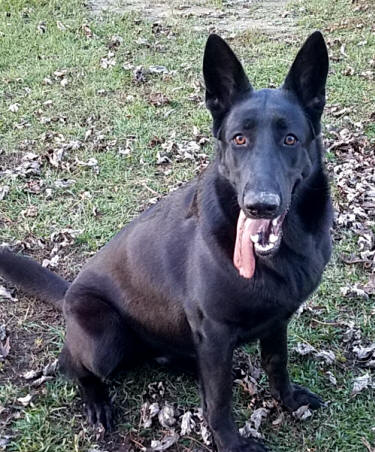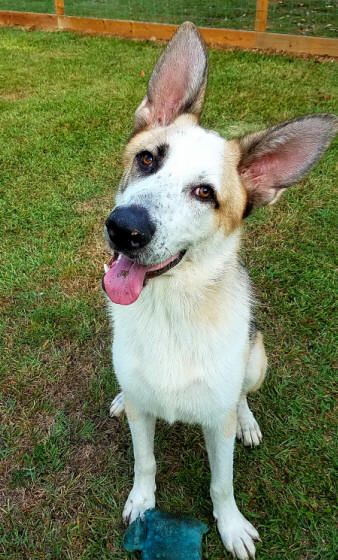 Kree & Apache are my young kids :)
They will help me carry on the LONG LINE of my dogs that I have worked
so hard for!

Kree is from my sweet and awesome girl GYPSIE! She is beyond loyal and makes me laugh
daily! She is not afraid of anything new and is always willing to play ball :)

Apache is the SWEETEST of young males I have ever raised....He is a Panda German Shepherd,
and although somewhat rare, he is a true ambassador of the breed! I feel extremely lucky and
blessed to have him here to help me carry on with our legacy!!

Please read about them on their individual pages!!

THANK YOU FOR STOPPING BY!!

Please check back for updates!!

Kree has a sister who is a Search and Rescue Dog in Ohio-Frankie! We are very proud
of Frankie! She is handled by Dan who is amazing with her and what he does!