Mintern's Apache Von Snowcloud Ravenswood Hollow
"Apache"
AKC, DNA-Panda Tested, DM, Microchip
Male Panda German Shepherd
D.O.B. September 19, 2018
Pedigree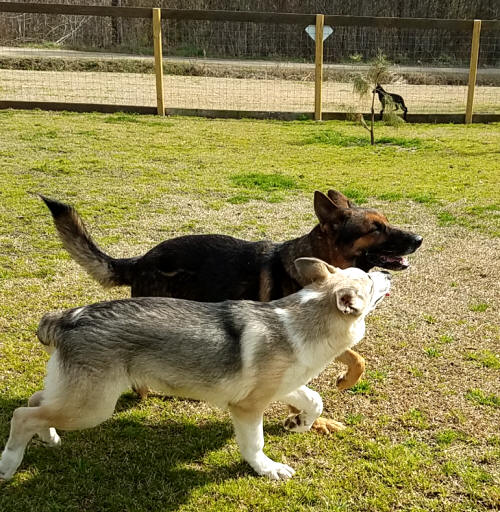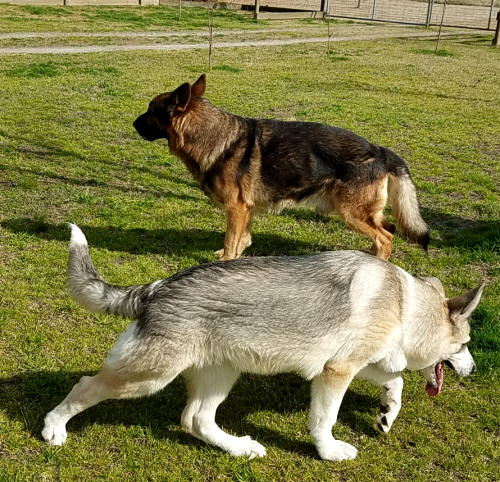 Playing with Bugs, our sweet Puppy Trainer :)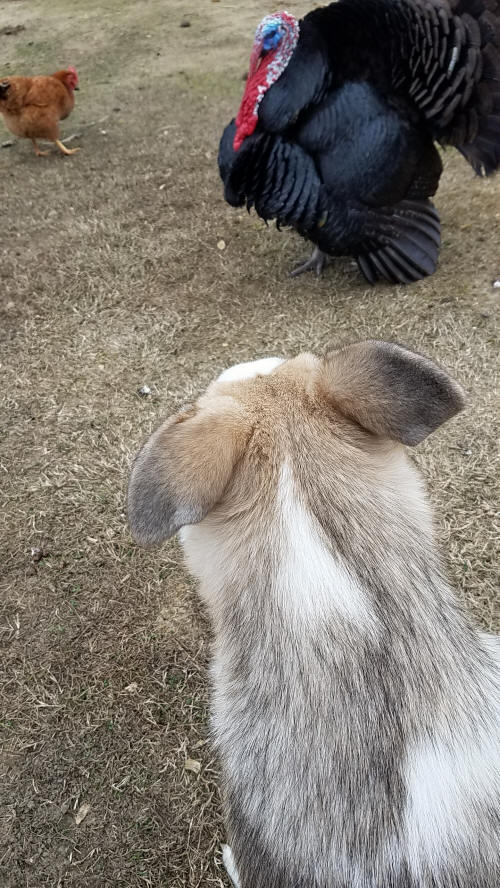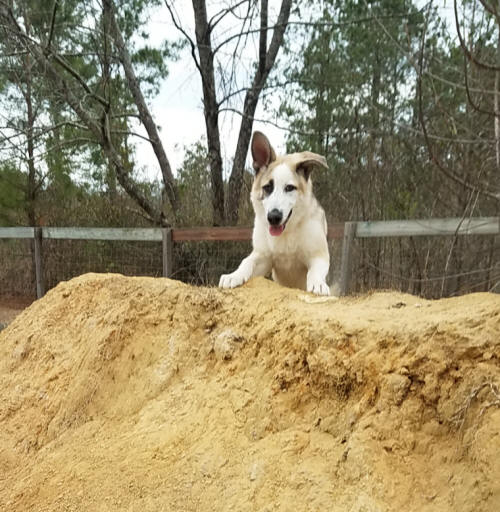 Apache is learning NOT to chase the Turkeys, Guineas and Chickens :) and doing INCREDIBLE!! and there is always play time on the big dirt pile we have LOL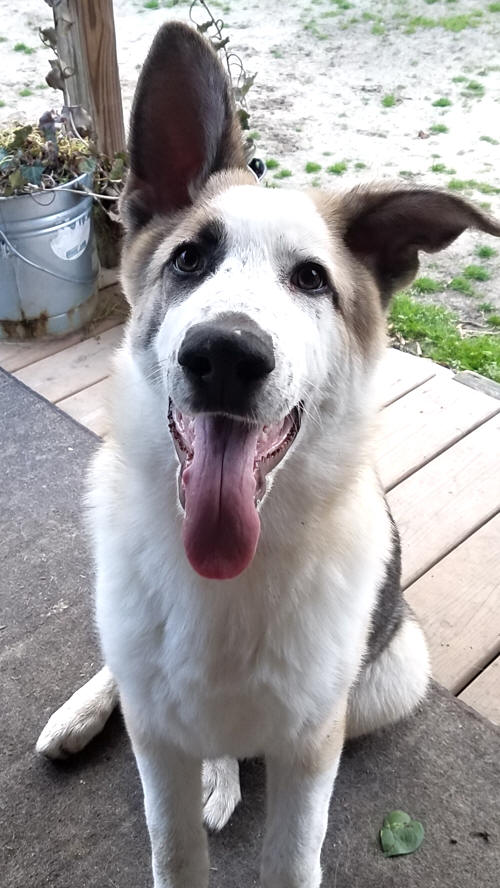 I just love his sweetness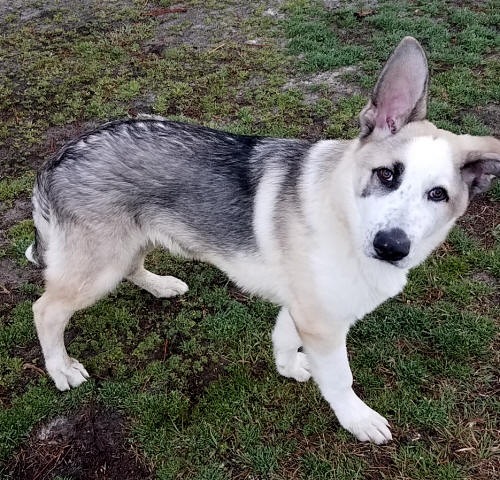 5 months and I am so enjoying sweet Pache!!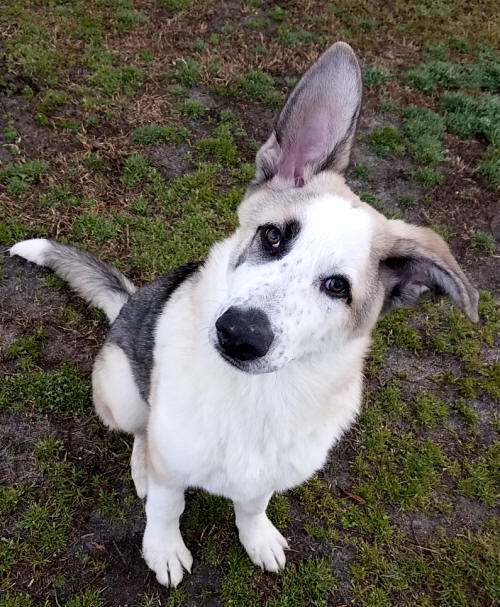 Working on those EARS :)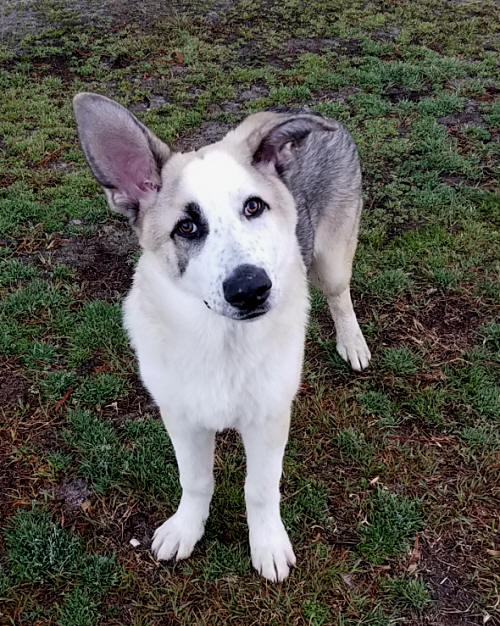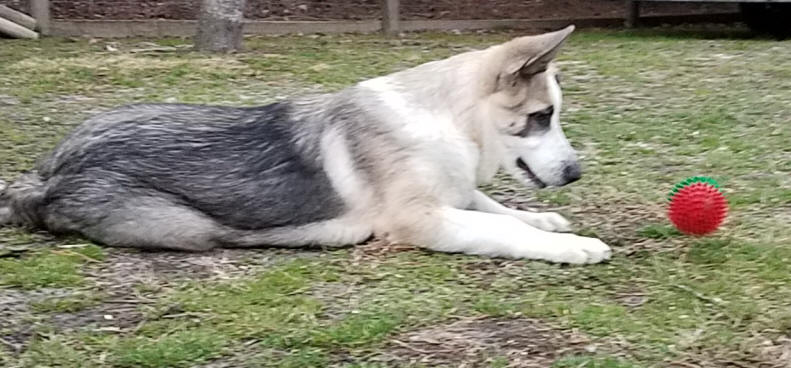 Enjoying Winter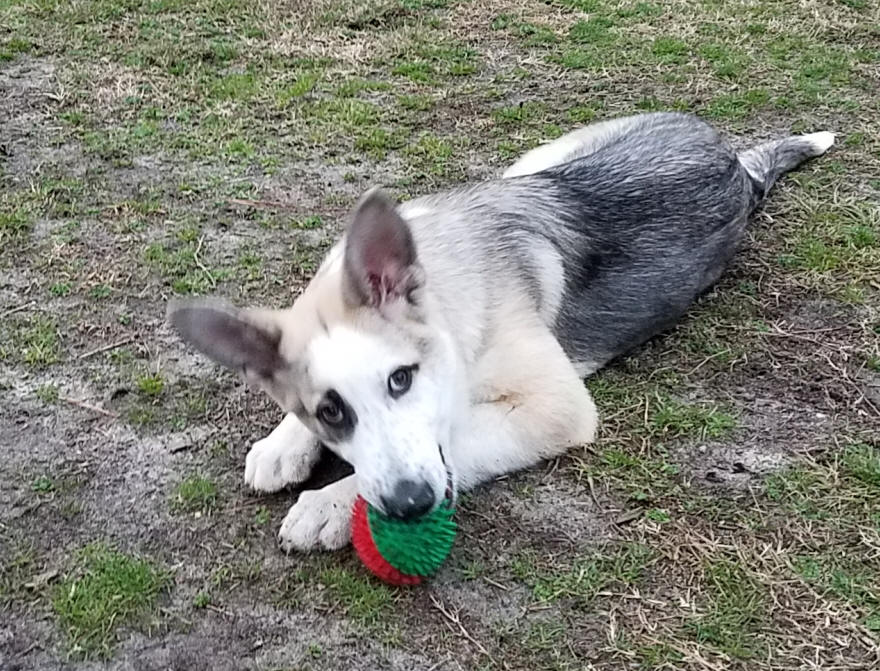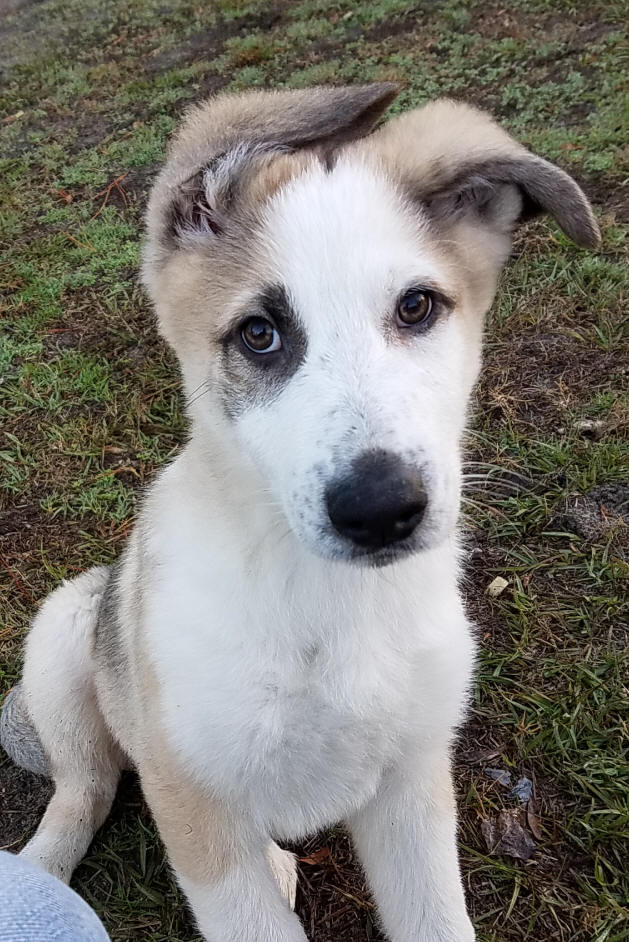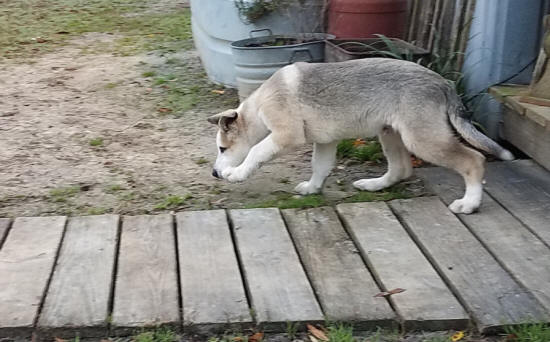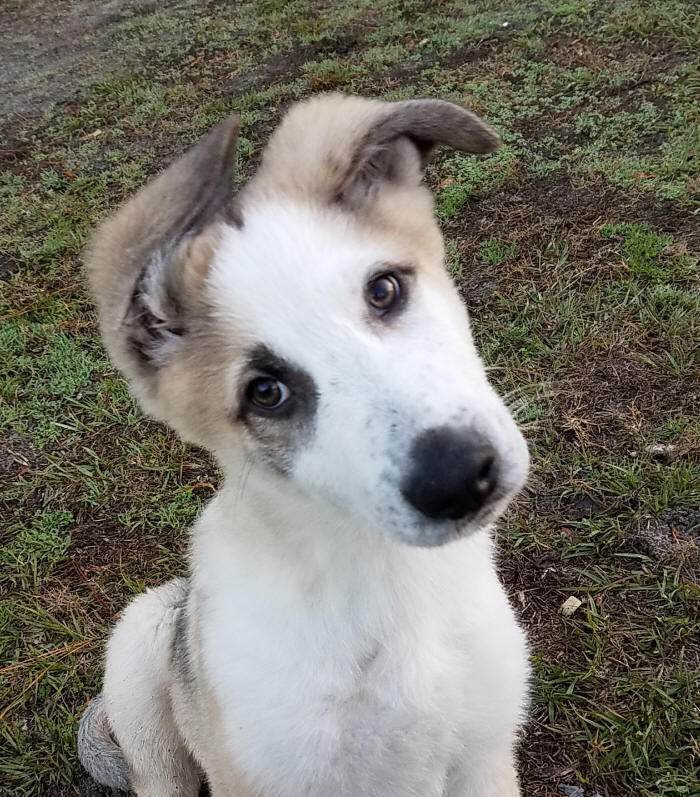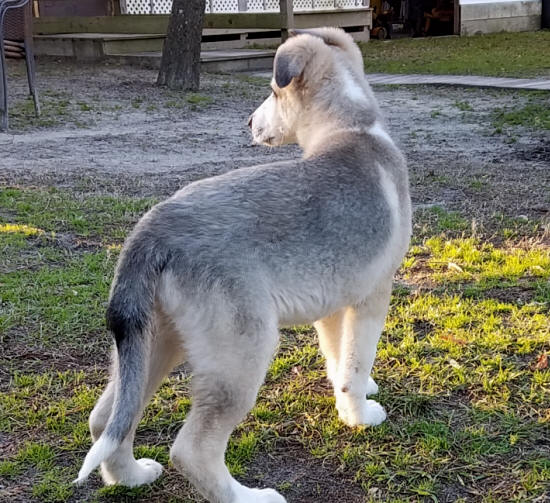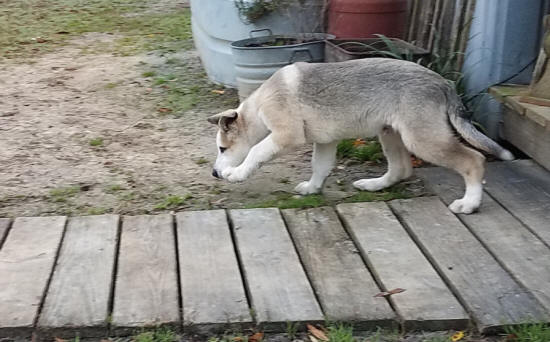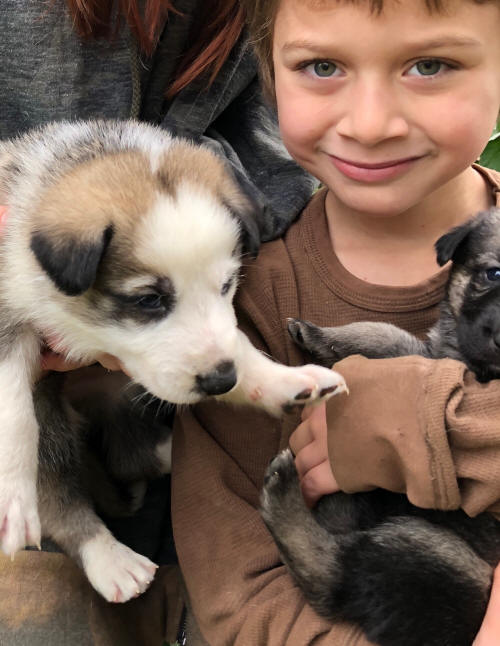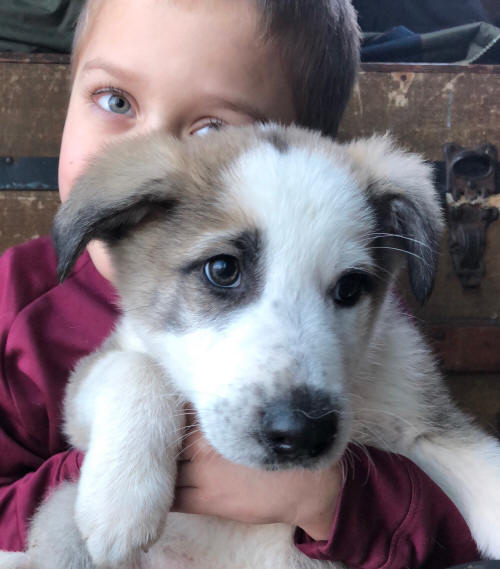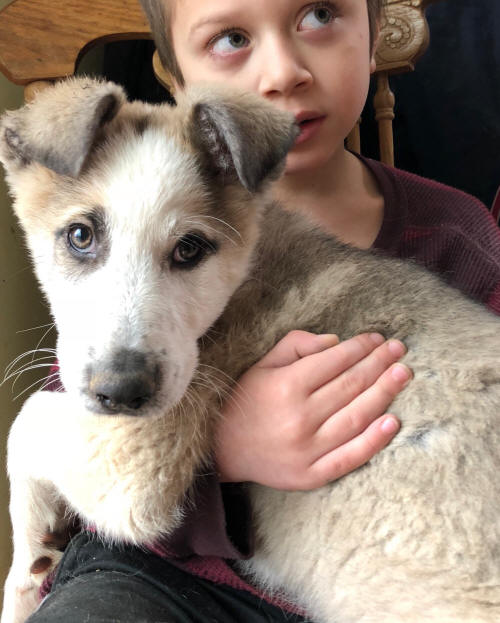 A study published by UCDavis in 2016 found that the panda marking is the result of dominant mutation of the KIT gene, or the CD117 gene.
DNA tested conducted by the American Kennel Club proved her lineage to be, for a fact, a pure German Shepherd Dog.
The first ever recorded Panda was a result of breeding two German Shepherd dogs by Cindy Whitaker
Brain vom Wölper Löwen SCHH III, the sire, was registered with the German Shepherd Club Of Germany.
The dam, Cynthia Madchen Alspach, was registered with the American Kennel Club.
Lewcinka's Franka von Phenom was born with white markings, and was the sole puppy in the litter to have such markings.
Repeat breedings did not create any more panda puppies