GYPSIE & BRUTUS
Puppies Born June 22, 2017
7 Females

Pups below are Spoken For....THANK YOU :)

Week 1 Week 2 Week 3 Week 4 Week 5 Week 6












Pink Tag
Female
Black
Dan & Dori-OH
"FRANKIE"








Lime Green Tag
Female
Black
Theresa-OH
"SADIE"











Female
White/Blonde
Trish-Michigan
"ELLIE"










Purple Tag
Female
Black
Chelsea & Dante-NC
"DIXIE"













Blue Tag
Female
Black & Tan
Ashley & Brian-AL
"LUKE"













Brown Tag
Female
Black, almost blue....very pretty in person!
Brianna & Christian-NC
"HEIDI"













Black Tag
Female
Black & Tan
Walt & Judy-Ohio
"REILLY"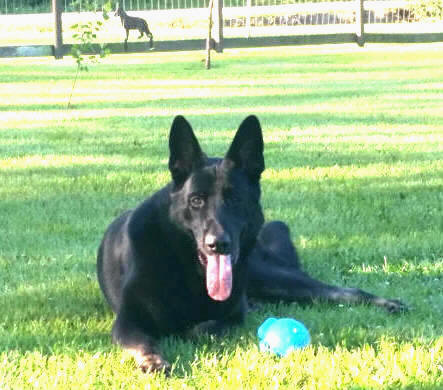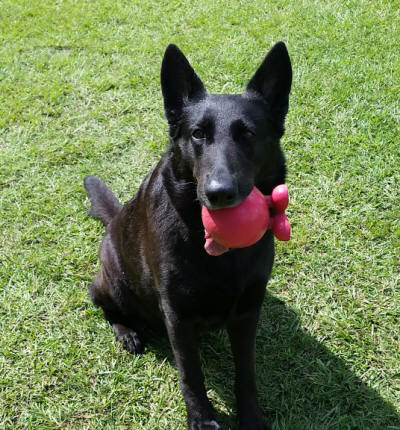 Brutus is a very large straight back male with LOADS of personality and love that never ends!
He is very faithful & loyal and we are thankful for him.
His mother is our girl SMOKE (Snowcloud bloodlines) and his father is LIL BUBBA.
Brutus is 3/4 ALL MY BLOODLINES! I love this boy!

Gypsie is my GO TO GIRL! She is fiercely loyal and always at my side :) LOVES LIFE and enjoys
playing ball and hanging out with us. She is from my OLD foundation girls and this
makes me feel so blessed. Her mother, Kodie and grandmother, Cody were incredibly girls, going back
over 20 years of my commitment to breeding wonderful companions!
I will FOREVER be grateful and blessed to be a part of my shepherds lives....





Please check back with us for updates!
THANK YOU!