PUPPIES BORN APRIL 27, 2017
11 puppies
7 males and 4 females

Thank you for stopping by.....Camo and her pups are doing great.

Below is the starting of individual pictures that I will have weekly....
If I haven't already wrote you or spoke with you, I will :)

Hang in there and I will let everyone know if there are any available puppies!
Working thru my deposits now.....
This will be happening probably before 4 week pictures are up :)

THANK YOU :)
4 week pictures are coming tomorrow May 26th....sorry :)
We have had bad storms on and off and I did not want to get them bathed and
not be able to dry them....so I am waiting til tomorrow for pictures...
In the mean time here are some pictures of them all dirty and out all together....

THANK YOU!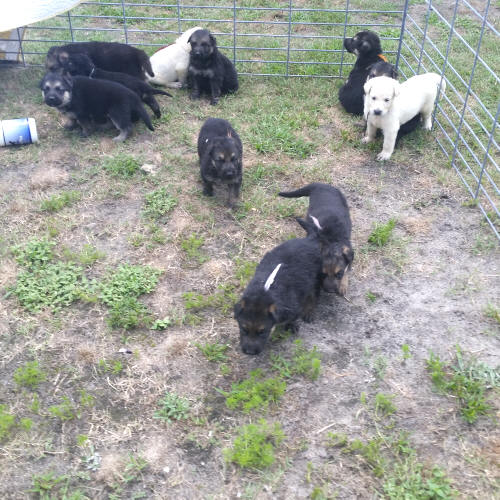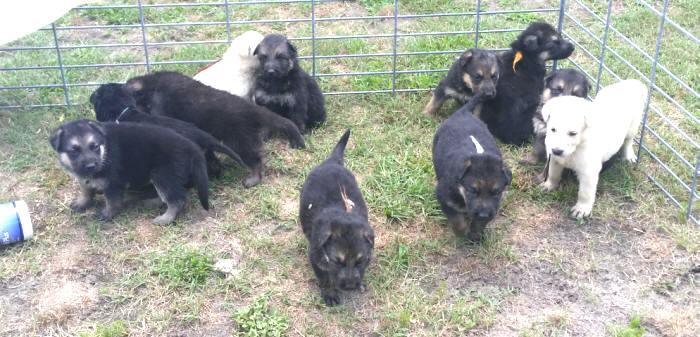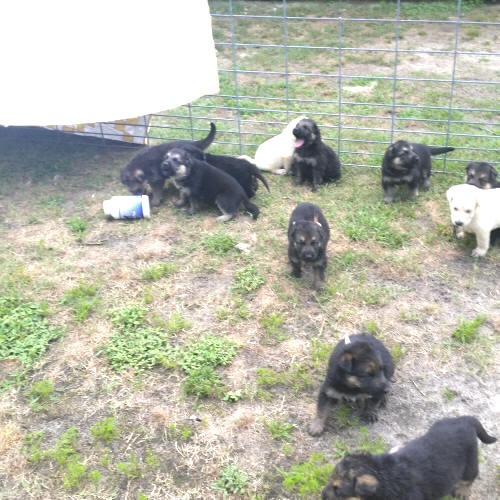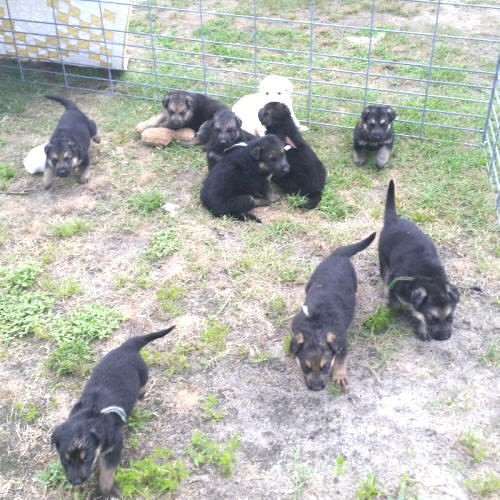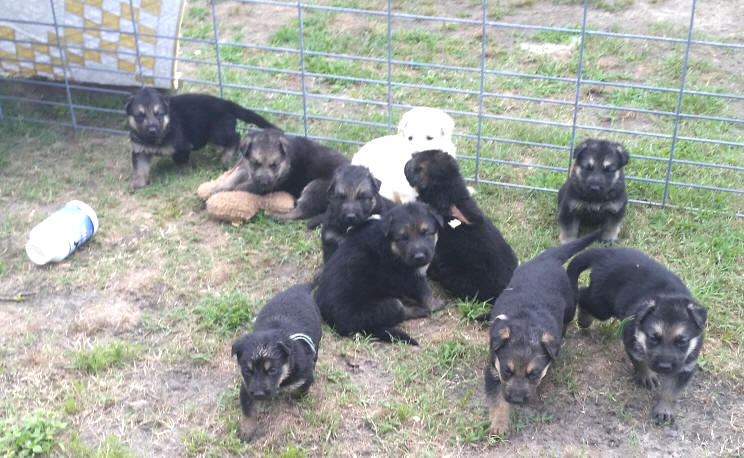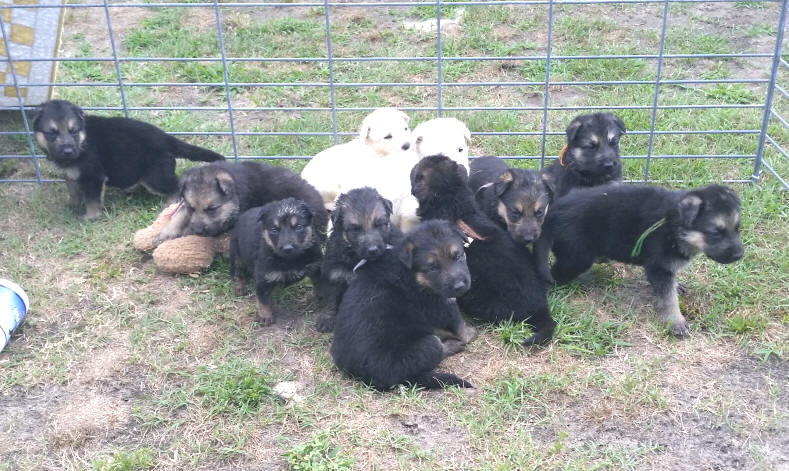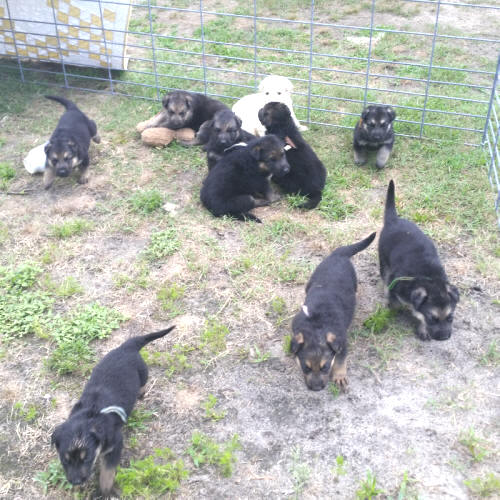 Week 1 Week 2 Week 3




Black & Tan Female
Purple Tag
Margie
Aguanga, CA







Black & Tan Female
Light Green Tag







Black & Tan Female
Blue Tag







White Male
Black Tag
Ed & Family
Mooresvillen, NC






White Male
Maroon Tag
Dana & Family
Macedonia, OH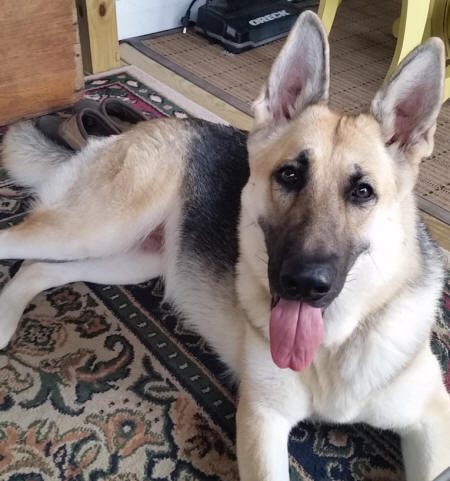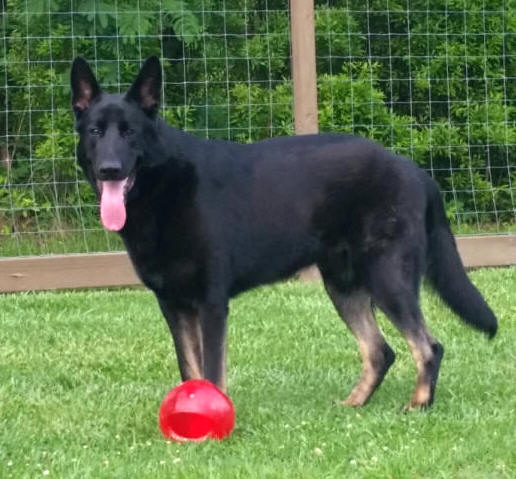 This litter will produce very large straight back shepherds!
Both Camo and Brutus are strong and athletic shepherds.
I do have deposits on this litter.
If you have a deposit on this litter, please write me and let me know if
this is going to be a good time for you to get a puppy!
If you are interested in this litter, please write me for more info!
These will be limited, if any pups available on this Spring litter.

THANK YOU