Mi Paren's Cherokee Red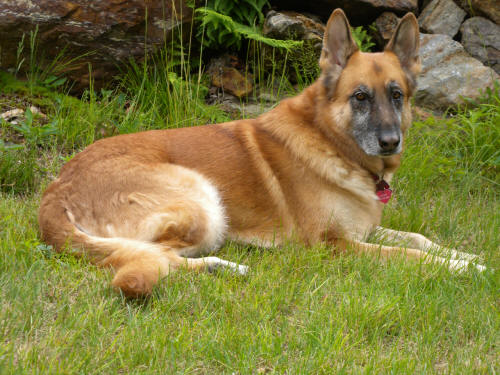 "BUDDY"
has sadly crossed The Rainbow Bridge
January 26, 2010
Buddy over the years had a wonderful life....coming from Snowcloud Kennels when he was 6 months old, being Paren's constant companion, Buddy become a well know friendly shepherd, ALWAYS announcing a visitor....Buddy was my happy barker :)
He sired many litters for us, most of them still doing well, and alot of folks who have one of Buddy's pups, have other puppies of ours....He was always a friendly, happy-go-lucky fellow.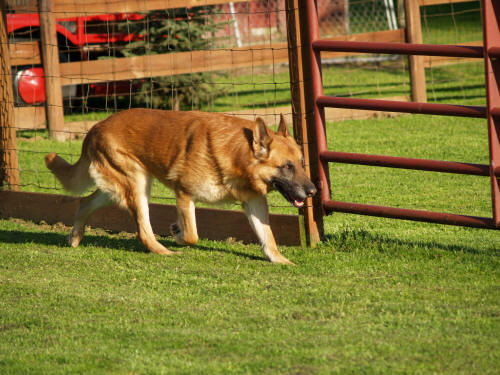 Carrying on his RED genes to many of his pups, he was special in every sense of the word...
Many breeders over the years, have criticized the RED GERMAN SHEPHERD, but I continued showing the world that there was much more to our shepherds then COLOR.....Buddy carried many old bloodlines through his pedigree.....We will be forever honored and changed to have had such a special boy.....
When we brought Buddy home, we were happy and excited. We made our 11 hour trip back from Illinois and Buddy became a well known face at our house thereafter.....he loved people, loved being loved.....he was so special~

His first litter of puppies was with CODY, our old gal and foundation of the kennel....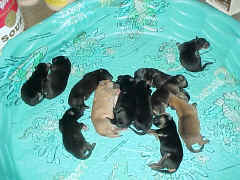 and so.....we wanted to HONOR BUDDY with this dedication page....
Later after retirement Buddy went to live with James & Pam and their boys in Columbus, Ohio
There Buddy had a whole new perspective on life :) Buddy and James traveled around and Buddy was able to see a few different states~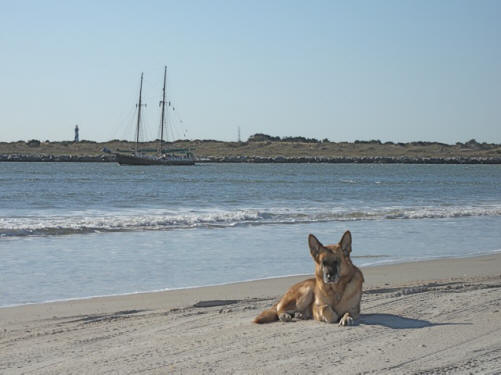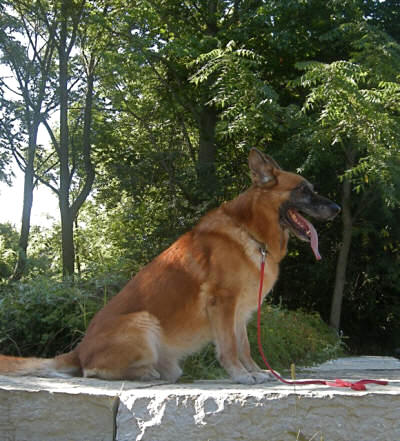 Ate at Panera Bread during the week & made lots of friends :)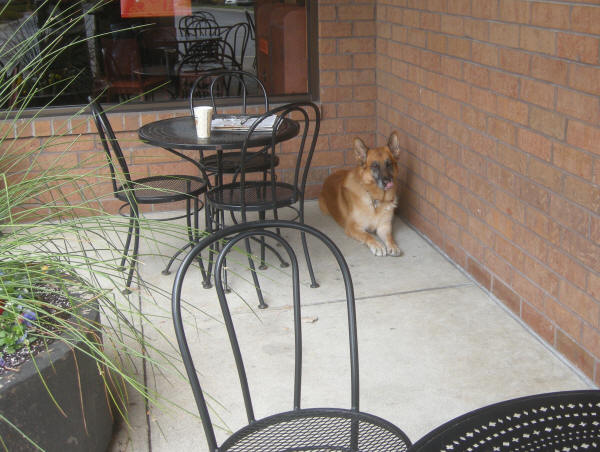 And showed the new pups, Ziva and Victor how it was done........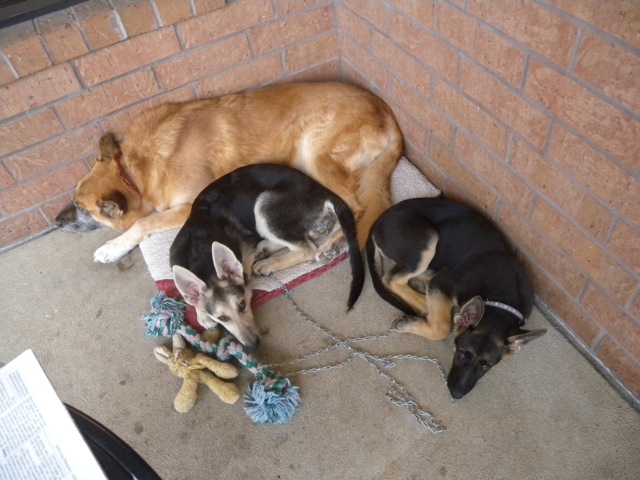 Buddy also got a NEW JEEP to ride around in and then last summer,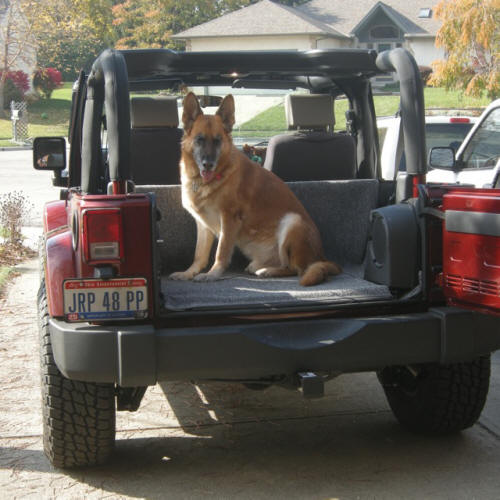 Buddy welcomed ZIVA and VICTOR to the household :) and don't forget, CHESSIE was there before Buddy :)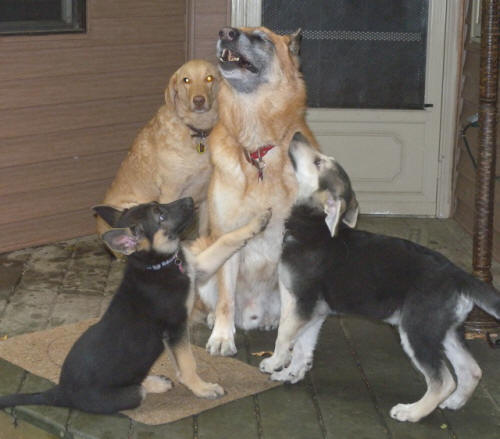 Buddy went along with about anything....relaxing daily in the "man cave" Buddy was happy and very content...We COULD NOT have asked for a better retirement home for Buddy....James...Pam...we CANNOT THANK YOU ENOUGH for everything minute of every day that you made Buddy's life wonderful :) THANK YOU~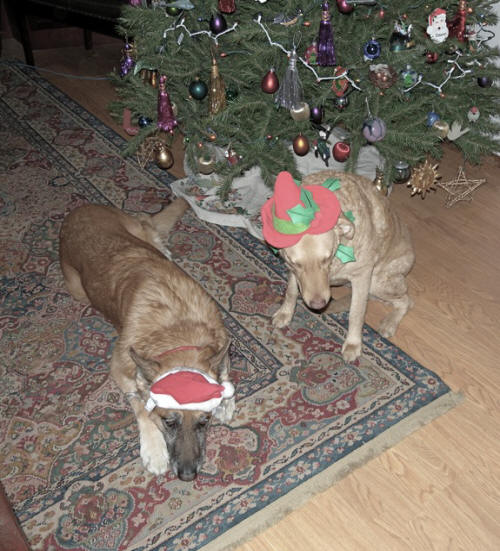 We are so sorry for the family's loss....this came to our surprise as it did to them....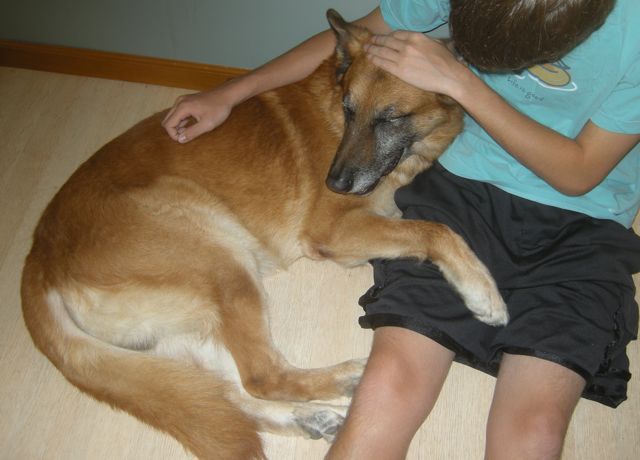 This picture was a day after Buddy arrived in his new home....He loved his new family so much~
we will miss you Buddy....
.
I will miss you Buddy, my tears still fall as I write this....you and Bubba were my BOYS.....
Alice was so instrumental is us getting Buddy...I will never forget that.
THANK YOU all who have a BUDDY KID :) I am hoping they are as kind and gentle as Buddy....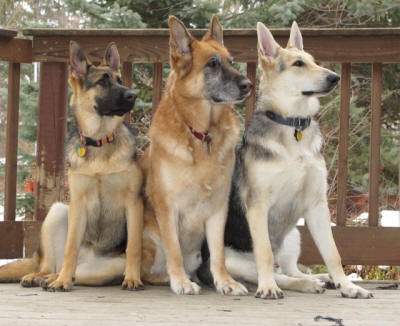 Ziva, Buddy and Victor

Buddy....working, tolerating :) ...helping with the pups.....Ziva & Victor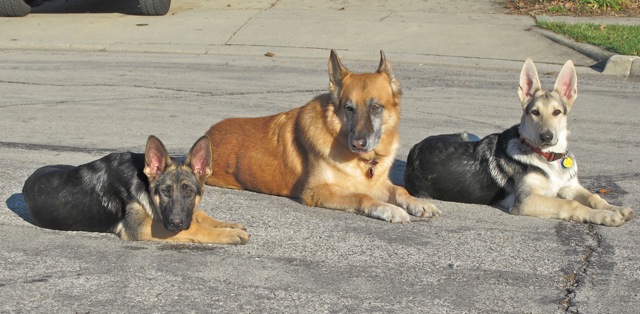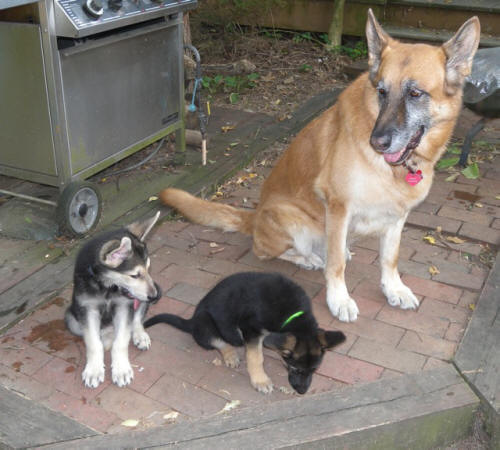 this was written by Buddy's family
When I adopted Buddy I thought I was just getting a good dog, well trained and unique in color, which I would grow to love. I was wrong! He was incredible! To get a dog this well trained and beautiful even at his age would have been worth many thousands of dollars. I actually felt guilty that Kellie never asked for a dime. He was so good and stable I could take him anywhere. We traveled together to Connecticut and Florida and he was with me all the time. When I went for coffee at Panera during warm weather he made many friends. He had his spot outside in the corner and people would stop by just to say hello and pet him. I could go inside and talk to friends or get refills and never worried about him breaking a stay. When we got the puppies, they came and sat outside with us, quickly learning to stay by the example he set. I think the hardest thing for me was telling Buddy's friends at Panera that he wouldn't be there in the spring. Several of his friends there cried when they heard the news because he meant so much to them. My whole family misses him. There is an empty spot that not even the wonderful puppies can fill. I always felt a strong responsibility to Kellie to take the best possible care of Buddy but we loved him so much that it was never a hardship. I sent pictures frequently and relayed how well things were going, how easily he fit into our lives as a family member and into my life as a constant companion. I grew to realize what an honor it was to be selected by Kellie to take care of this wonderful dog. The pictures will tell the story. We will never forget our Buddy.

James and Family
Remembering Buddy as he graced our lives here.......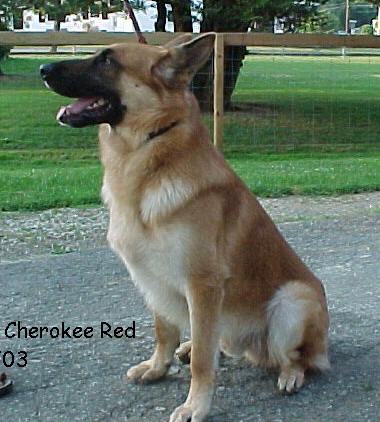 Buddy when he was a year old....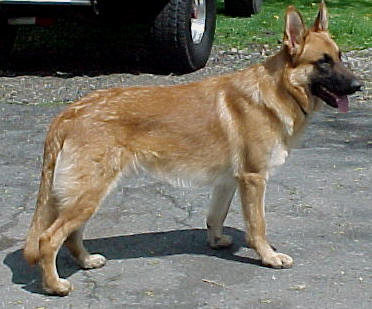 Buddy 8 months old...shedding :)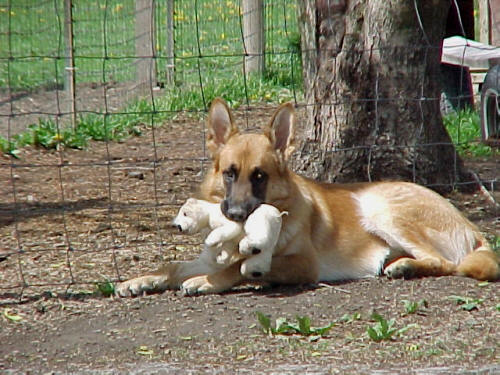 Buddy stole the white polar bear from BUBBA.....it was always interesting......
Buddy was about 7 months old here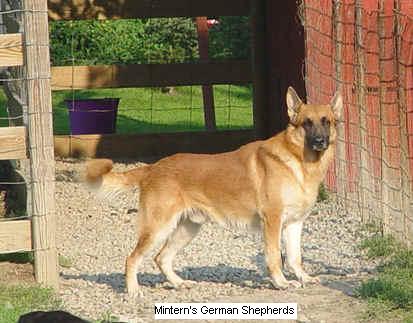 Buddy up at the old kennel :)

One of my favorite pictures below, of my Mom and her favorite :) BUDDY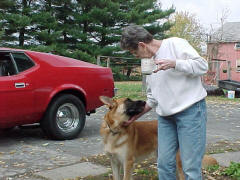 They are both missed deeply....My Mom was an angel :)
Buddy was a blessing......
You never let us down Buddy....what a wonderful shepherd you were.....You will always be remembered as the ONE WHO COULD :)
You went home with James and his family and did exactly what I said you would.....LOVE THEM :)

THANK YOU my dear sweet Buddy......
my heart will forever be changed and broken...from the loss of another wonderful shepherd.....Buddy~