Aggie & Boom Puppies
Born April 9, 2019

Ready to leave for their new homes June 4, 2019~

These are PANDA German Shepherds.....These puppies are located with our friends! They have Panda Shepherds from time to time and I have been
helping them find homes :) Let me know if you have an interest in them. We got a male Panda from them last year and you can read
about him Here. We just love him!!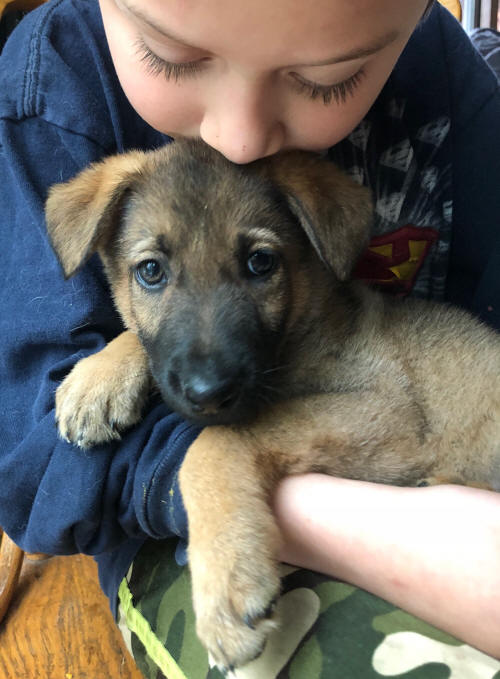 FEMALE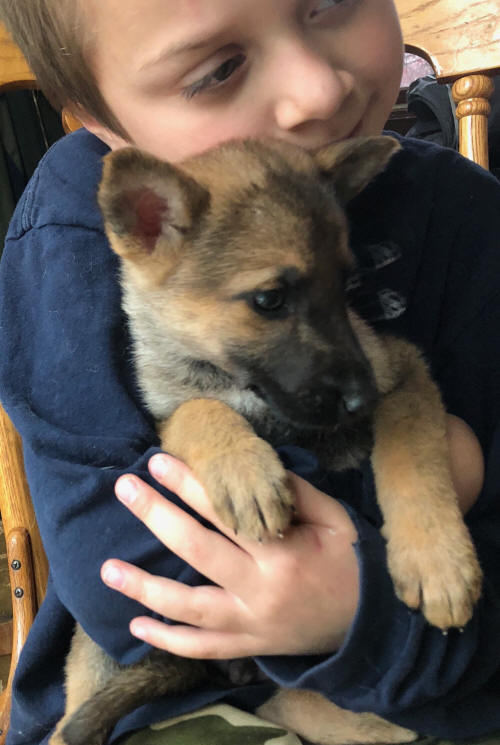 FEMALE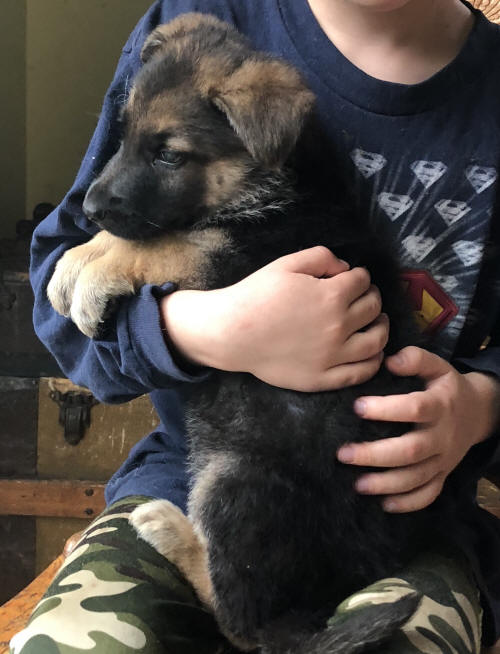 MALE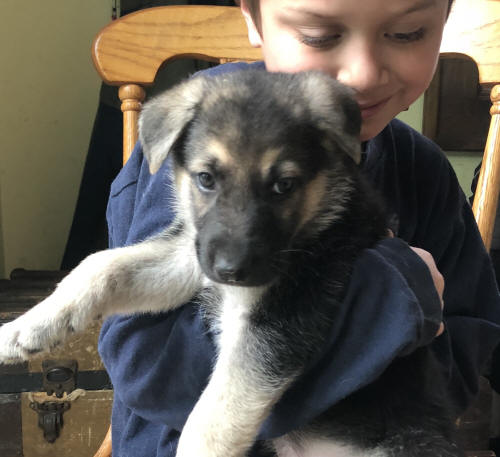 MALE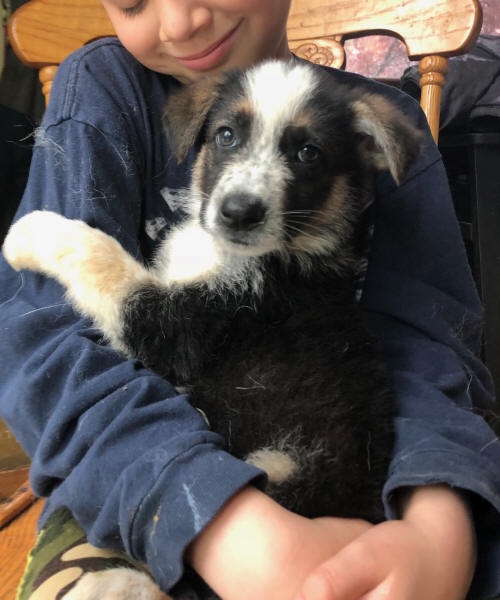 MALE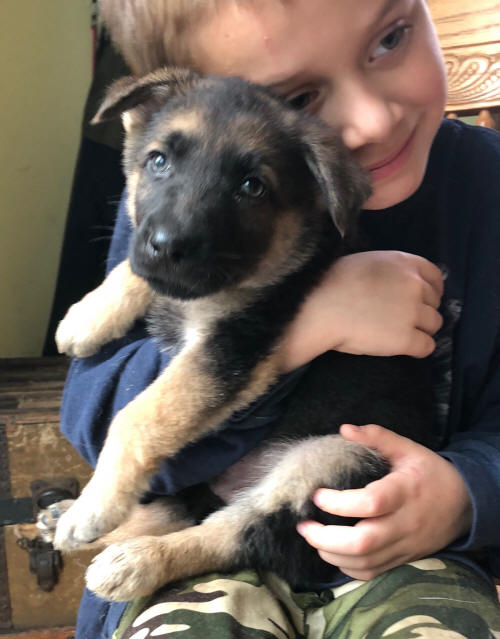 MALE